English
Supporting Equitable Transition Energy, Yogyakarta Government Develops Electricity-Based Transportation
Kamis, 22 September 2022 - 08:20 | 11.79k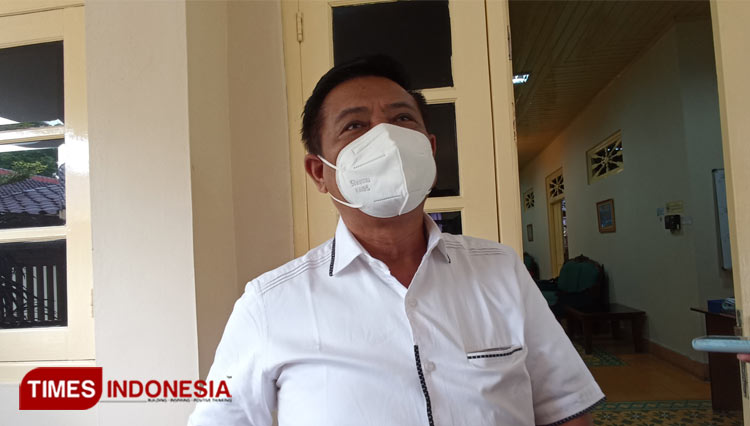 TIMESINDONESIA, YOGYAKARTA – Indonesian President, Joko Widodo has just released a policy for government official vehicles, both central and regional to start using battery based electric vehicles as official vehicles.
This instruction is included in the Presidential Instruction (Inpres) Number 7 of 2022 concerning the Use of Battery-Based Electric Motorized Vehicles as Operational Service Vehicles and or Individual Vehicles for Central Government Agencies and Regional Governments.
To support this policy, the Special Regional of Yogyakarta Government has developed electricity based transportation. This is in accordance with the government's efforts to encourage the use of electric cars to reduce environmental pollution and save energy. The switch to electric vehicles can be done gradually by replacing old official vehicles that have passed their age.
"If there is a car that needs to be replaced, then it can be replaced with an electric car as long as the availability of electric cars is there. Now the availability of new electric cars is small, so it is done in stages," said the Regional Secretary of Yogyakarta Province, Kadarmanta Baskara Aji at the Yogyakarta Kepatihan Complex on Wednesday (21/9/2022).
Regarding electric vehicle charging stations, explained Aji, PLN had consulted to install these facilities in the Kepatihan Complex and the Malioboro area. However, this is only a plan and there is no certainty about its realization. Therefore, the Yogyakarta Government cooperates with a number of parties to develop mass transportation powered by electricity instead of fuel, including cooperation with UGM, BLPT and BPPPTG.
"We ask UGM and others to help us to provide tools that can then help transport electric power. Right now, what we are trying to do is not take too long to charge, and we are just developing it," he said.
In the future, the Yogyakarta government hopes that there will be cooperation with other agencies such as BRIN in the supply of electrical energy. Thus, the Yogyakarta government's efforts to increase the number of electric powered vehicles and public transportation can be carried out more quickly.
"We are currently trying to develop electric powered transportation. As for other energy sources, I think BATAN, LIPI and BRIN are developing them even though they are not cooperating with the Yogyakarta government," said Aji.
However, in addition to the success of the Yogyakarta government in developing electricity based transportation, on the one hand there are also major problems that affect the perspective of the wider people on the benefits of this just energy transition. This perspective is not only about infrastructure, but also many factors that support Indonesia's energy transition in the future.
Various problems including the lack of public knowledge about the meaning and benefits of renewable energy, then the lack of infrastructure that support the energy transition in various regions, especially for small and poor peoples in rural areas. This is a big challenge for the Indonesian government to form a good human resources to support the energy transition.
Energy Political Expert from Gadjah Mada University of Yogyakarta, Hasrul Hanif. (Photo: Hendro S.B/TIMES Indonesia)
The discussion was explained in an interview with Energy Political Expert from Gadjah Mada University of Yogyakarta, Hasrul Hanif on Wednesday (21/9/2022). According to Hanif, when it comes to public awareness of the energy transition, the most basic thing is that the Indonesian people actually understand the knowledge about this energy transition but it is not possible to do so at this time.
This means that currently the Indonesian people are used to using fossil energy very cheaply. Perhaps, the government in this case can convey to the wider people the importance of using renewable energy. Unfortunately, the existing infrastructure still provides incentives for the people to use fossil energy more because it is cheaper.
"The main question, is Indonesian people understand the benefits of renewable energy or not? Indonesian people understand the problem of climate change or not? That fossil based carbon energy give a problems for the future. This is the main problem for Indonesian people today," explained Hanif to TIMES Indonesia.
For Hanif, the problem is considered more about the energy of the literacy transition. He means that the level of public knowledge is related to the energy of the transition itself. However, understanding this is certainly not enough for Hanif. Because, if it is not supported by infrastructure that can provide incentives to change, the Indonesian people will not change.
"An example is that Solar Power Plants (PLTS) are renewable, but to use electricity from PLTS turns out to be much more expensive because the government does not facilitate the infrastructure, or even to make or buy PLTS equipment is expensive, then the distribution is still difficult, so knowledge about energy transitions becomes difficult. does not work. This means that people will still choose to use fossil energy or non renewable energy," explained Hanif.
"So it can clearly be seen by the wider people, especially the lower middle class, where the consideration is the cheapest one. In simple terms, which one is the cheapest for the community to use up to now," he added.
Even so, Hanif reminded that awareness of energy transition knowledge is the most important keyword. Indonesian people, especially rural or poor peoples, need to be equipped with knowledge, namely the energy of the literacy transition.
"Awareness arises because there is knowledge so that exploring the energy of literacy transition is the key word," he said.
In addition to knowledge about the energy literacy transition, there are also three sources of major challenges for the energy transition, including access to clean energy, funding needs and research and technology support. The three sources of challenges were presented by the President of Indonesia, Joko Widodo, at the S20 High Level Policy Webinar on Just Transition.
Responding to that, Hanif acknowledged that the three major sources of challenges were indeed the policy role of the government. In terms of access, for example, the government believes it is necessary to open access to energy sources in Indonesia. According to him, Indonesia has many sources of energy such as solar energy, then there are micro hydro, water and windmills and so on.
"My question is, how big is the opportunity for the people to access all of it?" he added.
About funding, he also assessed that it could also be a problem and of course it depends on the type of energy used. This means that the need for funding is highly dependent on the government in creating a conducive environment so that the investment process in green economy and green energy can run well.
"Banks in this case must be encouraged to no longer fund fossil energy projects. Actually, several banks in Indonesia have abandoned that project, so this also needs to be provided by the Indonesian government," he explained.
Furthermore, the matter of research and technology is also a problem. In fact, Hanif believes that the government has never been serious in funding research or technology. As an illustrative example, due to cheap fossil energy from fuel subsidies, people just don't have the tradition of walking to go to the nearest shop and prefer to use motorbikes.
"This has also become a bad habit or culture of the Indonesian people until now and this needs to be seriously fix by the government. In my opinion, this is not strong enough in Indonesia and not even serious enough to make research or technology an important foundation part of renewable energy-based policies," said Hanif.
Therefore, the presence of electricity based transportation (electric vehicles) developed by the Yogyakarta government is expected to help optimize the transition to renewable energy. In addition, considering the lack of literacy transition energy, the Yogyakarta government will continue to strive to provide knowledge about the importance of transition energy to urban and rural people, especially in Yogyakarta city. (*)
**) Dapatkan update informasi pilihan setiap hari dari TIMES Indonesia dengan bergabung di Grup Telegram TI Update. Caranya, klik link ini dan join. Pastikan Anda telah menginstal aplikasi Telegram di HP.
---
---
---