English
PCINU United Kingdom: Queen Elizabeth II is a Diplomatic Role Model
Sabtu, 10 September 2022 - 06:25 | 19.55k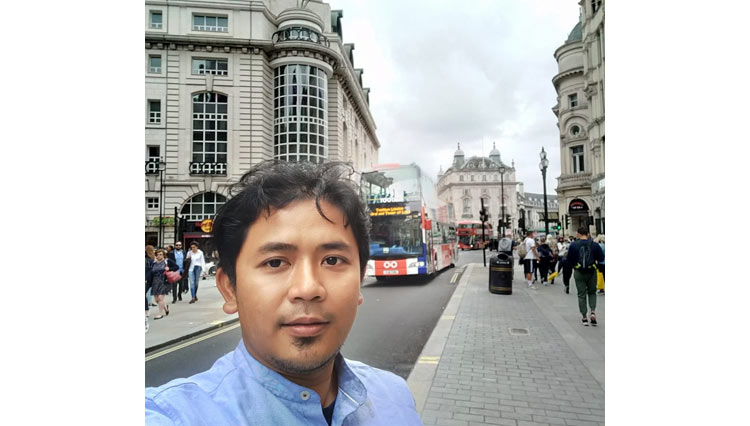 TIMESINDONESIA, JAKARTA – The death of Queen Elizabeth II has brought tears to the world. The queen was known to be the role model in United Kingdom for the last 70 years of her time ruling the kingdom. And this took the Secretary PCINU United Kingdom, Munawir Aziz attention.
Munawir on behalf of PCINU United Kingdom stated his deepest condolence toward the death of the queen. "We, the member of Nahdiyin in United Kingdom feel the lost of Queen Elizabeth II. We hope the Queen will rest in peace," Munawir said.
Munawir also said that the queen has lived her life in dignity. "She was a role model for millions of United Kingdom community. Almost in every of our discussion with British people across the are a said that she was filled with grandeur," he added.
In addition, to him Queen Elizabeth II was one great leader which could tackle some obstacles appeared during her time of ruling the kingdom. She has also brought some glory and make it to have such a big country in the world's eyes.
"Her authority, strong leadership, and her brilliant diplomacy added with an elegant smile has made her a captivating figure for the public especially her people," Munawir who has stayed in UK for the last 4 years as a journalist and researcher said.
Furthermore, Munawir also said that Queen Elizabeth has established such a strong diplomatic relation with several country in the world including Indonesia. She has made such beautiful relationship with some world leaders. "She gave some space to any religion and belief to contribute and give their best for the civilazation," he spelled.
"There are Chevening scholarship which has create thousands of Indonesian leaders, as well as some investment in technology, energy, and commerce which quite important for the country," the man added.
Still according to him, this diplomatic values brought by Queen Elizabeth II has become such a crucial part for England-Indonesia relationship. That was the thing that brought a good intercourse between the two country.
Last but not least, Munawir Aziz the Secretary of PCINU of United Kingdom said that Queen Elizabeth II contribution to the world civilization has become her legacy. All her contribution for so long will beneficial will be so much worthwhile for the world even for the fututre. "She has such a beautiful soul," he ended.(*)
**) Dapatkan update informasi pilihan setiap hari dari TIMES Indonesia dengan bergabung di Grup Telegram TI Update. Caranya, klik link ini dan join. Pastikan Anda telah menginstal aplikasi Telegram di HP.
---
---
| | |
| --- | --- |
| Publisher | : Ahmad Rizki Mubarok |
---