English
How to Make Your Perfume Last All Day
Jumat, 09 September 2022 - 00:57 | 28.33k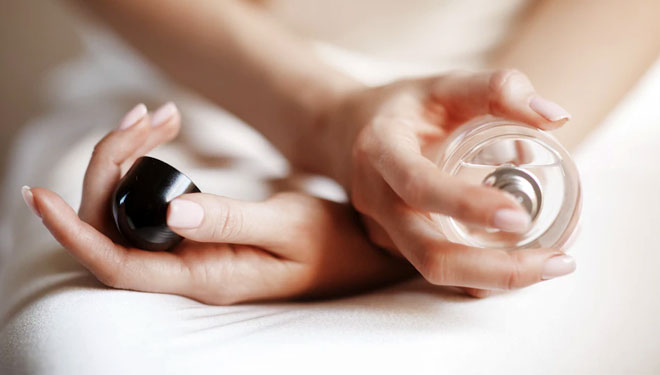 TIMESINDONESIA, JAKARTA – Nowadays, it is no longer a secret that human use perfume to increase their confidence. Whether used they use it for daily basis or attending certain events, it gives a good-impressions to the one who use it especially when it has a nice fragrance.
Perfume is a liquid with a particular smell. It can be used as a fragrance for the room or to cover our real odor. But who would have thought that many people still make some mistakes when it goes to how to spray perfume on their bodies perfectly.
According to the official AXE website, there are several points on our body that we should pay attention to so that our perfume can last a long time, those particular parts are:
1. Wrist and Elbow
The wrist, of ​​course, this area has often been suggested as a place to spray perfume. That's because our wrists have a warm temperature. So if we spray perfume at a distance of 10-15 cm at this point, it is guaranteed that the scent will last all day.
In addition, the creases on the elbows are also an effective place to spray perfume. You can do it in the folds of your elbows or knees, so it smells good on your whole body. Humidity and warm temperatures are the reasons why this point also needs to be considered for spraying your perfume.
2. Chest, Back, and Navel
If you have body spray perfume, don't miss this area of ​​the chest, back, and Navel to give a little spray of your cologne.
Like other body points, these three areas also have a warm temperature, making them suitable for applying perfume. What's more, these areas are also located inside your clothes, so the smell of perfume will last while you do the activities.
3. Armpits
The armpit is the point we usually apply or spray deodorant with. But who would have thought this point also has a vital role in spreading the fragrance on your body.
Armpits have folds that will help the scent of our perfume stay awake. No wonder the area that usually sweats when we are active is also an ideal point for spraying our perfume.
4. The nape of the neck and behind the ears
Our body has pulse points that run all over the body. The neck is one of the body parts it passes through, apart from the wrists. The pulse point's temperature is undoubtedly warm and a suitable place for us to give perfume.
The area behind the ear is also the right place for you to give enough perfume. Because it has a slightly wide surface and has a warm body temperature, just like other body points that are suitable for spraying perfume.
Those are some points or areas that fit and are suitable for us to spray perfume. For that, it is no longer the time for us to spray perfume on the clothes we wear. Because it will make our clothes fade quickly and the aroma will not function optimally. (*)
**) Dapatkan update informasi pilihan setiap hari dari TIMES Indonesia dengan bergabung di Grup Telegram TI Update. Caranya, klik link ini dan join. Pastikan Anda telah menginstal aplikasi Telegram di HP.
---
---
---