English
Feel the Warmth of Tawa Beach Water South Halmahera
Jumat, 22 Juli 2022 - 04:38 | 21.41k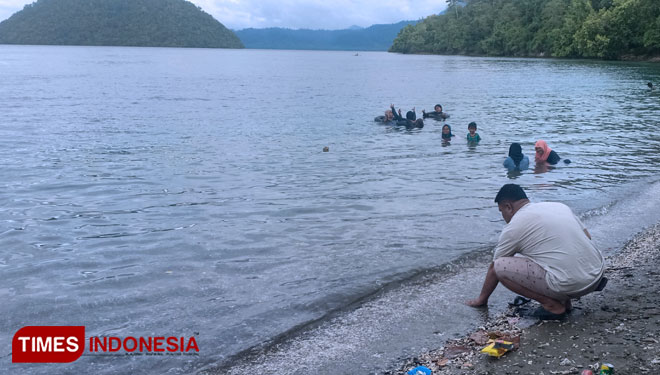 TIMESINDONESIA, HALMAHERA SELATAN – Indonesia has dozens of hot spring fresh water, but not may when it talking about lukewarm salt water. And South Halmahera has this enchanting attraction to see. It was the Tawa Beach water that brought another experience of swimming in a beach.
Located at Tawa, East Bacan, South Halmahera, North Maluku, this beach really is a worth place to go. The lukewarm water of the beach has attracted millions of people to visit this beach and enjoy its nice lukewarm water splash.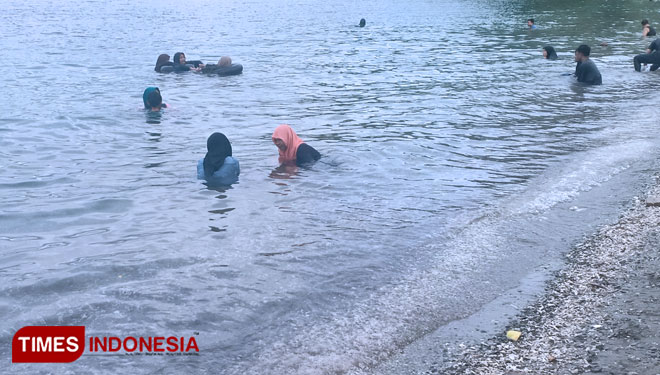 Not only from the local, they also come from foreign countries. They all flocks to Tawa Beach and enjoy the water. Some of them even came to the place for some therapy. Hear said, the water could eliminate some diseases like fatigue, small stroke, and even respiration issue.
Though there has been lots of visitors coming to this place, yet this place still standing with its natural beauty. There are not much modern structure found in this area. The local government hadn't put their attention more to this place though it has been made public since 3 years ago.
"I have managed this place for 3 years. Everything was natural. The tent we have for the shades was coming from my own pocket," Yesaskar Madifo, the manager of Tawa beach said on Monday (18/7/2022).
The exotic lukewarm water of Tawa Beach South Halmahera has attracted some geologist to come and see the situation. As the result, they said that the beach was save enough for the sensation was taken from natural geothermal not from an active volcano or so. (*)
**) Dapatkan update informasi pilihan setiap hari dari TIMES Indonesia dengan bergabung di Grup Telegram TI Update. Caranya, klik link ini dan join. Pastikan Anda telah menginstal aplikasi Telegram di HP.
---
---
| | |
| --- | --- |
| Publisher | : Sofyan Saqi Futaki |
---