English
Dip Your Body on the Fresh Water Pool of Situ Ciranca
Jumat, 24 Juni 2022 - 03:39 | 18.78k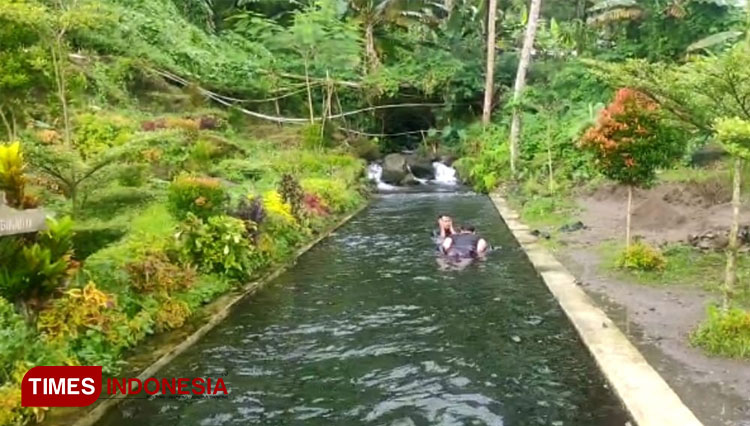 TIMESINDONESIA, JAKARTA – Place with nice emerald green fresh water has always attracted people to dip their body into it. Including this fresh water pool of Situ Ciranca of Majalengka. This place will bring you back to the nice clean atmosphere of nature.
Located at Teja, Rajagaluh, Majalengka, West Java, this place has such stunning pool to make your body fresh. You could find this place by riding your vehicle straight following the road behind Teja Village Hall. It will take around 10 minutes drives with any vehicle you have from the village hall.
Though this place located in a remote area, far away from the crowd, this place has become one popular place to be visited by the local community. The nice natural view has become another attraction beside the clean fresh water.
The pool located in this place was filled from the local spring, the Situ Ciranca or Ciranca Waterfall. So, you can guarantee there was no chlorine found in this place and only spring water to wash your body. Just natural chemical with normal amount you found in nature.
This place had just been opened in 2019. But in a matter month this place had been closed temporarily for the pandemic. "As the pandemic goes down, this place has been reopened, and now filled back with more visitors," Nana, one of the manager of Situ Ciranca said.
As for now, the management of Situ Ciranca has two pools for the kids and adults. All the pools were filled with the fresh water from the waterfall. in the future, the management planned to add more attraction to bring more visitors to the place. (*)
**) Dapatkan update informasi pilihan setiap hari dari TIMES Indonesia dengan bergabung di Grup Telegram TI Update. Caranya, klik link ini dan join. Pastikan Anda telah menginstal aplikasi Telegram di HP.
---
---
| | |
| --- | --- |
| Publisher | : Lucky Setyo Hendrawan |
---