News Commerce
The Advantages of Vanilla Bean and Wooden Door as Indonesia Export Products
Selasa, 10 Mei 2022 - 14:14 | 20.57k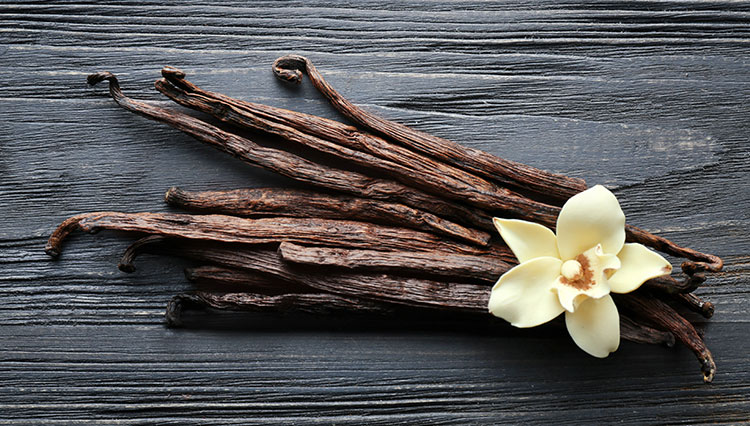 TIMESINDONESIA, JAKARTA – You may be wondering, what is the connection between vanilla beans and wooden doors? These are two different commodities, but both are included in the most superior group of Indonesia export products. You can get these two commodities from any country, but when you pick them up from the best suppliers in Indonesia, you will be able to see the difference.
Vanilla bean is one of the most reliable commodities in the culinary world. It is one of the most popular flavors among many people, apart from chocolate and milk. If you are selective in choosing a vanilla bean supplier in Indonesia, you can get it with superior quality that is maintained, but the price can be cheaper than similar commodities from other suppliers.
Likewise with the wooden door factory in Indonesia. Wooden doors are one of the most widely used devices for buildings, both homes, offices, and high-rise buildings. The quality of wooden doors will also vary depending on the type of wood used, as well as the way it is worked and maintained.
Wooden doors from Indonesian suppliers are special because the production process refers to an environmentally friendly and sustainable production system. The collection of wood raw materials uses the principle of selective logging, as well as implementing a scheduled and sustainable tree planting agenda.
Good Characteristics of Vanilla Bean Supplier in Indonesia
Indonesia export products come with a variety of quality advantages. Focusing on vanilla beans, Indonesia is the second-largest producer of vanilla beans. The level of production of this commodity is second only to Madagascar. Unlike other countries, vanilla beans from Indonesia are Planifolia. The sweet, spicy, and oily taste is so pronounced that it makes it richer in taste.
The climate, soil quality, and methods of preservation of Indonesian vanilla beans also make it more distinctive. This will make your culinary products more desirable and missed when using vanilla beans from Indonesia. But we should not generalize all products from Indonesia. You still have to be selective in choosing a vanilla bean supplier in Indonesia, taking into account the quality of taste, aroma, and physical condition.
The following are the characteristics of a vanilla bean supplier in Indonesia that meet the ideal criteria:
– The company is transparent in the production process, starting from planting, harvesting, and post-harvest treatment, to the drying process, processing to packaging. The principle of transparency is one of the most important, especially when you search for suppliers online.
– The company is experienced and has a good reputation. We recommend that you choose a company that is familiar with export practices, and already has customers in many countries. The company is also willing to provide a tester so you can try the vanilla beans for free, so you can detect the quality.
– Vanilla bean supplier in Indonesia is positioned as a first-hand supplier, he is not a distributor or broker. This kind of condition will enable the company to provide the most affordable prices due to the short distribution range. As one of the leading Indonesian Export Products, a good company should be able to maintain a good image in front of consumers by consistently providing superior products.
Good Characteristics of Wooden Door Factory in Indonesia
Similar to vanilla bean, you will also find many Wooden Door Factories in Indonesia competing with each other. So how to choose a good one in terms of product quality and price? Let's look at the following characteristics to get the best product:
– Companies are transparent in presenting their portfolio of work. You can easily see the various models of wooden doors produced by the company through their official website. With certain terms and conditions, you can also order wooden doors with custom sizes and designs.
– The wooden door factory in Indonesia has qualified craftsmen, as well as complete production equipment. This is also part of the transparency in the field of production. The existence of skilled craftsmen must be supported by a strict quality control system, starting from the selection of wood, and door workmanship to distribution methods.
– The company procures raw materials in environmentally friendly and sustainable ways. The current regulations make it easier for you to see the company's policy in environmental management, which is to only produce doors from certified wood.
– The company can be contacted at any time, you can even have a comfortable interaction and cooperation, even through an online network. As one of the most superior Indonesian Export Products, wooden doors from Indonesia already have a good reputation, so you don't have to hesitate to collaborate with selected companies from Indonesia.
The selective attitude in choosing the vanilla bean supplier in Indonesia and the wooden door factory in Indonesia will further emphasize the good reputation of Indonesia export products.
Finally, these two commodities are indeed different, in terms of their function. But when you enjoy vanilla-flavored food or drink, you may be more comfortable knowing that the wooden doors in your home are made with eco-friendly principles.
Anda butuh informasi program ini?
Hubungi News Commerce Room TIMES Indonesia di
08-822-2850-8611

KLIK
(WA Only)
**) Dapatkan update informasi pilihan setiap hari dari TIMES Indonesia dengan bergabung di Grup Telegram TI Update. Caranya, klik link ini dan join. Pastikan Anda telah menginstal aplikasi Telegram di HP.
---
---
| | |
| --- | --- |
| Publisher | : Rochmat Shobirin |
---