English
Smoothies, A Perfect Choice of Fresh, Natural, Healthy, and Affordable Snack
Senin, 02 Mei 2022 - 19:03 | 39.74k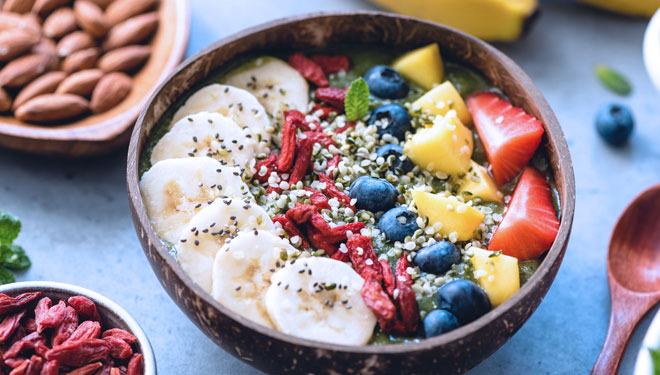 TIMESINDONESIA, JAKARTA – Are you looking for a delicious snack that won't ruin your diet? Before dialing your favorite junk food restaurant, you can try our recommendation of fresh and healthy smoothies.
Similar to fruit juice, smoothies contain a lot of vitamins that are essential for our health. In addition to fulfilling your nutritional needs, smoothies can also help your diet program by maintaining the digestive system, lowering body weight, and improving your skin health. Even more, you can enjoy this drink anytime, even for breakfast.
We have some good recommendations for smoothies that are delicious, fresh, healthy, and easy to make. Check it out!
1. Watermelon smoothies
Using watermelon as the main ingredient, you only need to slice and dice the fruit and put them into the blender. You can also choose your preferred choice of additions such as yogurt, milk, honey, and ice cubes. Blend all of the ingredients and you will get a fresh and healthy serving of smoothie.
2. Avocado smoothies
Are you a fan of avocado? Nowadays, this green-colored fruit is now used for almost any kind of dish, such as sandwiches, sushi, and smoothies. Blend the avocado flesh with honey, sugar, milk, yogurt, or syrup and you will get yourself a tasty smoothie.
3. Spinach smoothies
This smoothie is a perfect substitute for vegetables in your meal, especially for those who hate the pungent smell of vegetables. Mix a handful of spinach with banana slices, avocado, honey or condensed milk, and ice cubes. Blend the mixture until you can no longer see the texture of the spinach.
4. Dragonfruit smoothies
There are three main ingredients for this smoothie: dragonfruit, banana, and UHT milk. Put them into the blender and you will get a glass of one of the most popular drinks right now. Not only delicious, but this drink is also fresh and healthy.
You can get creative with your smoothies and put various toppings and extra condiments. However, don't use an excessive amount of sugar or syrup to maintain its healthy property. Cheers! (*)
**) Dapatkan update informasi pilihan setiap hari dari TIMES Indonesia dengan bergabung di Grup Telegram TI Update. Caranya, klik link ini dan join. Pastikan Anda telah menginstal aplikasi Telegram di HP.
---
---
---