English
3 Easy Home Made Dishes of Corn Starch to Accompany Your Movie Time
Jumat, 01 April 2022 - 03:23 | 25.39k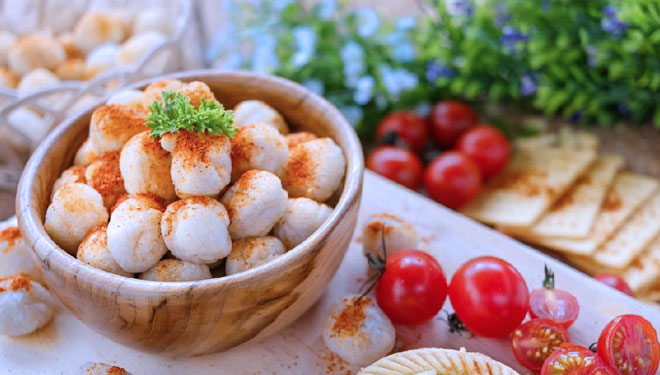 TIMESINDONESIA, JAKARTA – Craving some food during your movie time is such an annoying thing. People commonly will prepare some food easy fast home made food to accompany them during this time such as popcorn. Yet, other than popcorn you could made some easy home made food made of cornstarch.
Cornstarch has been used as a main ingredient for several popular Indonesian food and snack. It tastes wonderful and will be a good companion during your movie time with your family or friends at home. So, what kind of easy homemade foods made out of starch that perfect for this occasion? Let's check it out.
1. Cimol
To make this dish, all you need is 8 tbs of cornstarch, 2 tbs of multi purposive flour, I tbs ground garlic and pepper, 150 ml of hot water, chicken block, salt, pinch or minced celery. Mix all the ingredients.
Pour the hot water little by little. Knead it till it reach a good chewy consistency for at least 5 to 10 minutes. Make a small ball of it. And then fried with a medium heat. Served it with spicy peanut sauce.
2. Cireng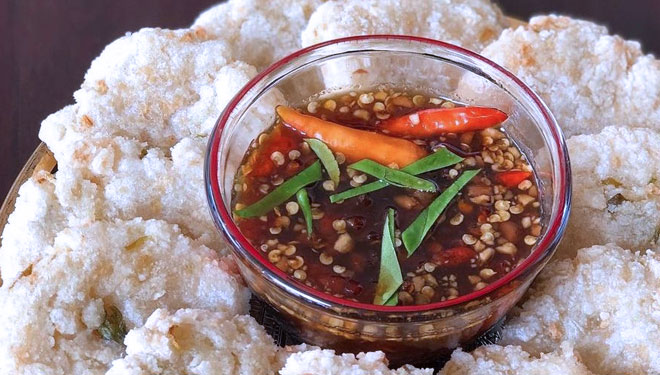 The tempting look of cireng. (Photo: Instagram @mrs.wijaya)
The ingredients to make Cireng is almost the same as cimol. You only need to set the multipurpose floor aside and add minced leek. You need to boil the water along the leek, chicken block, and salt. Pour the water little by little into the corn starch and knead it till it's chewy.
Take two spoon full of the dough put it in your arm, make a ball of it, then flattened. Deep fry the dough for 5 to10 minutes. Serve it with sweet spicy sauce of tamarind water, palm sugar, and bird eye chili.
3. Cilor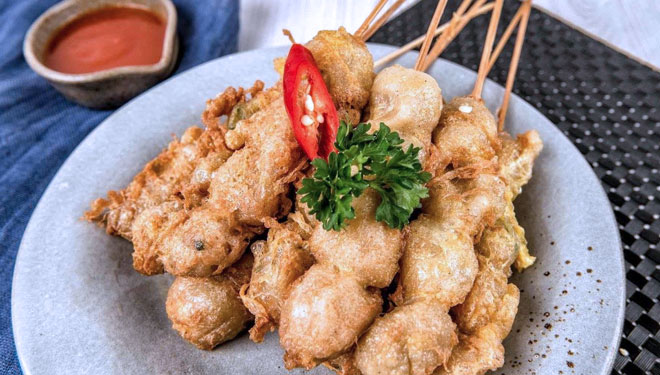 The mouthwatering look of cilor. (Photo: asianfoodnetwork)
The ingredient is just the same with cireng. But it's not fried yet simmered. And also with additional whisked egg. After all the dough is mixed and knead well, just get a spoon of it, put it on your hand, make a ball just like when you make a meatball. Simmered till its float.
Once it's done and cold, take the dough and put it in a whisked egg which had been added with water before. Cover the dough with the egg, then deep fry. Serve it with peanut sauce. This cornstarch cake will make you forget about the movie. (*)
**) Dapatkan update informasi pilihan setiap hari dari TIMES Indonesia dengan bergabung di Grup Telegram TI Update. Caranya, klik link ini dan join. Pastikan Anda telah menginstal aplikasi Telegram di HP.
---
---
---