English
Check These Best Meatball Shops of Sidoarjo
Kamis, 13 Januari 2022 - 06:44 | 16.41k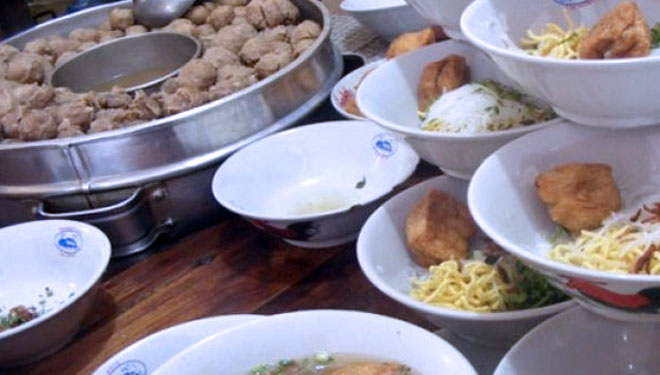 TIMESINDONESIA, SIDOARJO – Malang and Surabaya has been well known with its delicious taste of bakso or meatball. The broth has and the condiment has made this dishes becomes the number one dishes that has been look for by most of the people that visit the city. But what about Sidoarjo, a city next to Surabaya.
Sidoarjo also has several nice meatball shops to go. These food shops will give the ultimate taste of meatball. It will be such a good place to go during lunch or dinner time. So what are those place? let's check it out!.
1. Bakso Urat Merdeka Cak Rul
Bakso urat literally means the tendon meatball. This meatball was made of some beef with a mix of tendons which will make the texture a little bit chunky. Yet for you who loves some other experience of having a bowl of meat ball you need to try this.
The shop was located at Jalan Raya Sungon, Suko, Sidoarjo. This shop opens daiy from 10.00-21.00 local western times. A set of Bakso Urat could be enjoyed for IDR 15 k. But make sure you follow the safety guidelines for this place will always crowd with customers.
2. Bakso Cak Pitung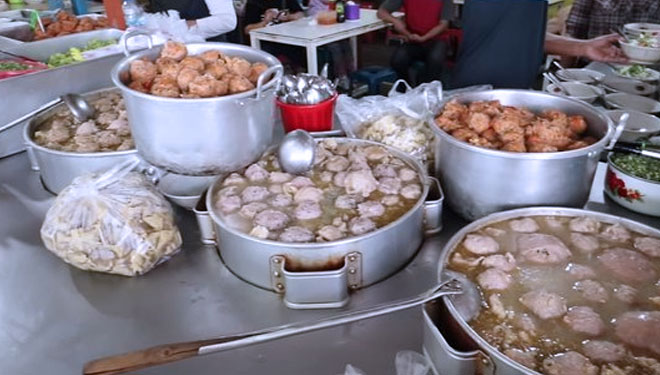 This shops has been stealing the internet attention lately. Lots of people e coming to this place to taste the bakso. They even have to line up for at least half an hour to get a bowl of this beefy chewy ball. The have some stuffed meatball that made the customers go crazy about it.
From cheese to prawn they seems has everything you ask for. This place opens daily from 11.00 - 17.00 local western times. The price of the meatball range from IDR 5 -7 K/ pieces.
3. Kedai Bakso Biru
Located at Perumahan Bumi Citra Fajar, Jalan Sekawan Anggun 10 No. 22, Sidoarjo, this shop has been well known with its bakso beranak or mini meatballs in meatball. A set of bakso beranak could be enjoyed for IDR 15 K. the shop opens daily from 10.00-21.00 local western times.
4. Kedai Bakso Solo Kikil Sapi
The same with bakso urat, bakso kikil will also used some tendon in some of their ingredients. Wht make it a little bit different is the broth and the condiments. In bakso solo you will only find some meatballs and glass noddle alone with the tasty invigorating broth. The Bakso Solo Kikil Sapi is located at jalan Raya Saimbang No 116, Kebonagung, Sukodono, Sidoarjo.
5. Bakso Kikil Legenda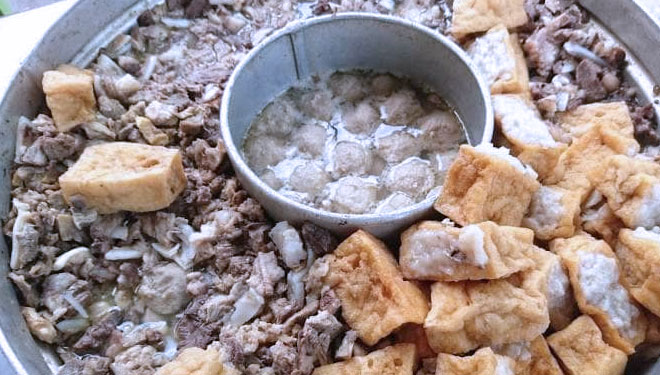 This meatball shop will take you to taste the authentic taste of meatball or bakso of Sidoarjo. Located at Jalan Raya Tebel nomor 13, Gedangan, Sidoarjo you will be able to order the tendons alone beside the those which has been mixed in the meatball. Make sure you come early to this place so you won't miss the tendons.(*)
**) Dapatkan update informasi pilihan setiap hari dari TIMES Indonesia dengan bergabung di Grup Telegram TI Update. Caranya, klik link ini dan join. Pastikan Anda telah menginstal aplikasi Telegram di HP.
---
---
| | |
| --- | --- |
| Publisher | : Ahmad Rizki Mubarok |
---