English
5 Humble Food Shops in Malang with Michelin Taste
Selasa, 04 Januari 2022 - 03:11 | 28.47k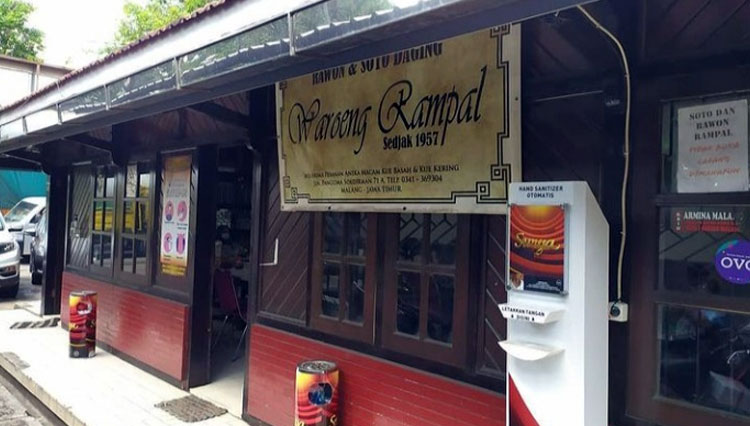 TIMESINDONESIA, MALANG – Malang, East Java is the heaven for good food apart of the enchanting tourist destinations. This city has millions of modest, humble food shops that after tasting their food, these food shops will blow your mind. Most of them has been established for decades and managed to keep their taste quality.
This might be what makes the customers keep coming to their food shop and ask for more. So which food shop are they? Let's check them out.
1. Rawon Rampal
This food shop has been established since 1957. It's located at Jalan Panglima Sudirman no.5, kauman, Klojen, Malang. This food shop is a family business owned by three sisters Syarifah, Napsiah, and Sumiati. They maintain the recipe from then and keep the taste the same like it was. Enjoying a bowl full of rawin will bring your legitimate childhood memories back.
2. Toko Oen
Toko Oen is considered one city heritage for the building has been established since colonial time. It was established around 1930's. this restaurant served any variant of ice cream and desserts. The ice cream were made in conventional way. You will taste a bit of colonial taste by visiting this place. it's located at Jalan Jenderal Basuki Rahmat No.5, Kauman, Klojen, Malang.
3. Depot Semeru
Depot Semeru offers tons of delicious food to serve to their customers. But make sure you try Nasi Mawut if you happened to choose this restaurant for your dining. This restaurant was established in 1962. you could find it at Jalan Semeru No.46, Oro-oro Dowo, Klojen, Malang.
4. Kupang Kraton Hj. Qomariyah
Kupang is blue mussels that lives on the reef. This tiny creature will be such a tasty nice food in the hand of Hj Qomariah. It will be a soupy like and has nice fresh taste in your mouth. This restaurant has been established since 1990. you could find it at Jalan Dr. Cipto kios No.12, Klojen, Klojen, Malang.
5. Bakso Solo Kidul Pasar
This is the best place to taste a nice hot beefy broth with beefy chewy meatball in the hottest day of summer of even in the coldest day of rainy season. This food shop had been established since 1965. and up until now, the taste has never changed even a bit. You could find it at Jalan Ahmad Yani 67, Malang.
---
---
---