English
Why It is Safe and Secure to Dive and Snorkel at Gili Ketapang Probolinggo?
Rabu, 29 Desember 2021 - 03:31 | 20.78k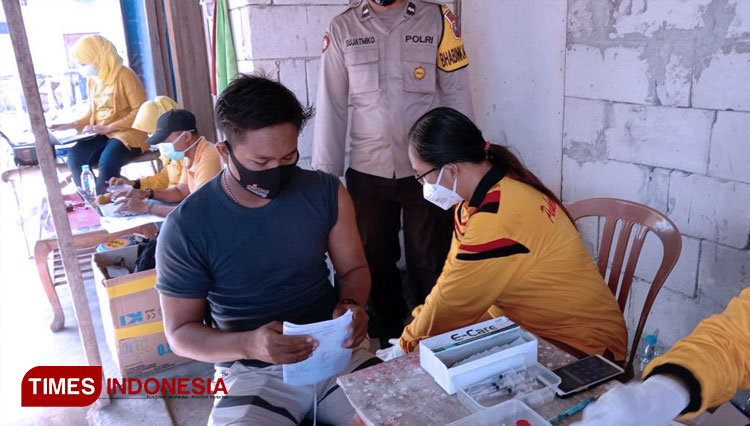 TIMESINDONESIA, PROBOLINGGO – Gili Ketapang Probolinggo has been known to it nice place and clean green emerald water of ocean which allow you to dive down and snorkel. The beauty has made this place become such an exotic attraction for the tourist. They usually come to this place just to meet to beautiful friendly school of fishes.
As the Omicron spread, it has been some worrisome for the tourism industry for going back to the same hole as when the pandemic started. That's why they have their management to follow the newest safety guidelines and install thing they need to fit the pandemic.
They make sure that all the snorkeling operator and tour guide has been vaccinated to limit the expose of Covid-19 to their area. The local management has also prepare a deep screening test for the tourist before they go to their destination.
This includes the installing PeduliLindungi app. This app will help them track down anyone with covid-19 and keep the other safe during their travel. As for now, Gili Ketapang management could only take 50% guests out of their normal capacity.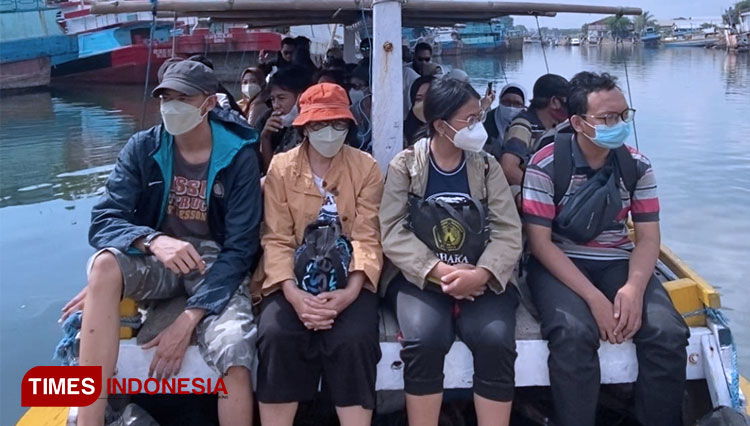 The tourist s heading to Gili Ketapang with Pulau Gili Ketapang (FOTO: Lailul Marom for TIMES Indonesia)
For their won safety, the management appeal everyone to bring their own tools. But for those who doesn't have the tools, they have prepared hundreds of them and make sure it was clean and sterilize before being used by the tourists.
The snorkel package at Gili Ketpang had been introduced by the local since 2015. Back then, before the pandemic, there were around 17.000 visitors surge tot his place each year. But as the pandemic struck the country the tourist visit declined to just one to two thousand.
What worse is in 2020, the didn't get any visitors, at all. The management of snorkel and dive at Gili Ketapang were expecting a good use with the use of vaccination. they hope that the use of vaccination will add some safe and secure feeling to the tourists while visiting their attraction. (*)
**) Dapatkan update informasi pilihan setiap hari dari TIMES Indonesia dengan bergabung di Grup Telegram TI Update. Caranya, klik link ini dan join. Pastikan Anda telah menginstal aplikasi Telegram di HP.
---
---
---