English
Woah, A Brand New Jet Ski Tour in West Surabaya, Check It Out Now!
Selasa, 28 Desember 2021 - 00:31 | 20.75k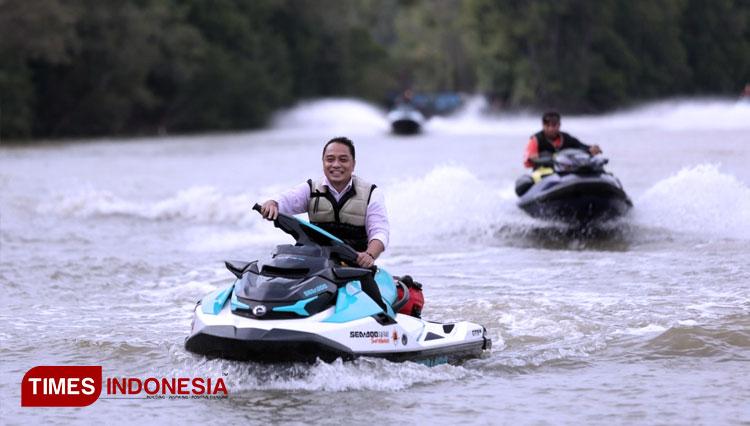 TIMESINDONESIA, SURABAYA – Although Surabaya is known as a metropolis, it continues to develop urban tour destinations as additional city attractions. One of the newest developments, the mayor of Surabaya, Eri Cahyadi revitalized the Romokalisari shore into a brand new tourism destination and added some jet ski for the visitors.
"There are four boats now, and there will be an addition of three other boats that will be donated to the fishermen in Romokalisari region. The donation of seven units of boats, hopefully, can help revitalize the economics of the fishermen in Romokalisari region. Besides, it can also be used as a ride for tourists to get around the area," said Eri.
Not only boat rides will be available here, but there will be many kinds of new attractions coming to this newly-found tourism destination in 2022. There will be a jet ski rental, horse riding tour, and culinary tour soon on the Romokalisari shore.
"The jet ski ride is coming soon in January 2022. Romokalisari has a good view all around, a perfect fit for a tourist destination with amusing rides and diverse culinary all day and night," he said.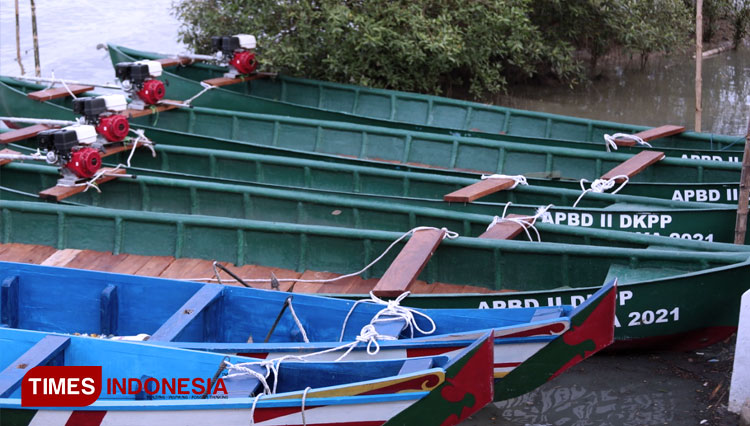 Also known as the former head of the City Planning and Development Agency of Surabaya, Eri Cahyadi is certain that the addition of various tourist facilities around the area can increase the regional income, especially for the fisherman families in the Romokalisari shore region.
Eri also mentioned that he has a target of monthly income for each family of seven million rupiahs. Thus, the new tourism destination in Romokalisari will significantly develop the regional income for all fisherman families in Romokalisari.
"With various attractions, including the beautiful view and tourist facilities, we can turn this place into a new prospective tourism destination in Surabaya," Eri said.
Besides the Romokalisari region, Eri also planned to develop another shore in Surabaya, Sontoh Laut. Both shore tourism destinations are expected to be fully operational in 2022.
"So, I expect everyone to maintain the hygiene and all the prospective aspects of this place. I've also had Mr. Herlambang (the Food Security and Agriculture Department of Surabaya) arrange the place into an even more beautiful place to visit. Don't forget to place some clean toilets in the area as well," he said.
Eri also invited the locals of Surabaya to come and enjoy everything the place has to offer including the jet ski. He asks for support from the locals for the development of Romokalisari and Sontoh Laut shores in 2022. "For all the locals of Surabaya, we have jet ski rides! Come and enjoy your visit here in January 2022," Eri said. (*)
**) Dapatkan update informasi pilihan setiap hari dari TIMES Indonesia dengan bergabung di Grup Telegram TI Update. Caranya, klik link ini dan join. Pastikan Anda telah menginstal aplikasi Telegram di HP.
---
---
---