English
Budget-Friendly Destinations to Visit in Tulungagung
Selasa, 28 Desember 2021 - 03:21 | 18.09k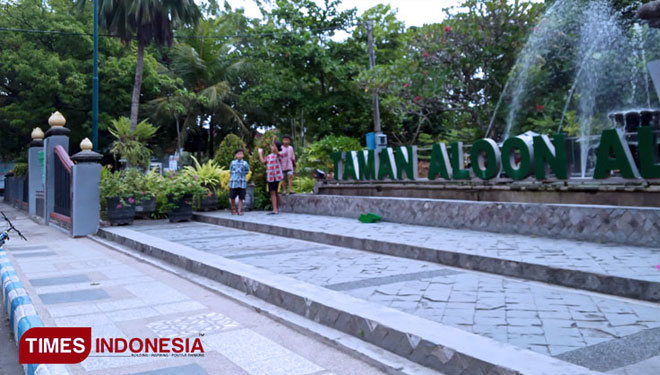 TIMESINDONESIA, TULUNGAGUNG – Tulungagung is a regency in East Java that is also known as the City of Marble, the largest marble supply regency in the southern part of East Java. Tulungagung is also famous for its beautiful beaches, such as Popoh Beach, Sangar, and Ngalur. In addition to that, Tulungagung also has a bunch of worth-visiting tourism destinations.
Here is our list of the budget-friendly destinations in Tulungagung, the City of Marble.
1. Tangga Seribu / Umpak Sewu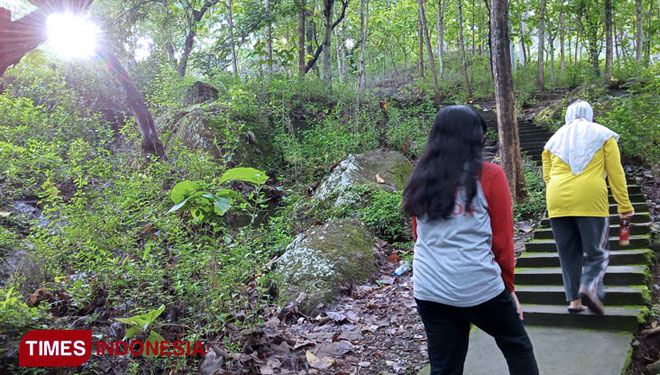 Tangga seribu (PHOTO: Dhiyah Kumala Sari/ TIMES Indonesia)
Tangga Seribu, also known as Umpak Sewu, is located in Wajak Kidul, Boyolangu. In this place, the travellers can enjoy the panoramic beauty of mountains. When you get onto the peak, you can enjoy seeing the sunrise. Tangga Seribu also hides exciting historical stories for the travellers to learn. This place is open for 24 hours every day.
2. Taman Kali Ngrowo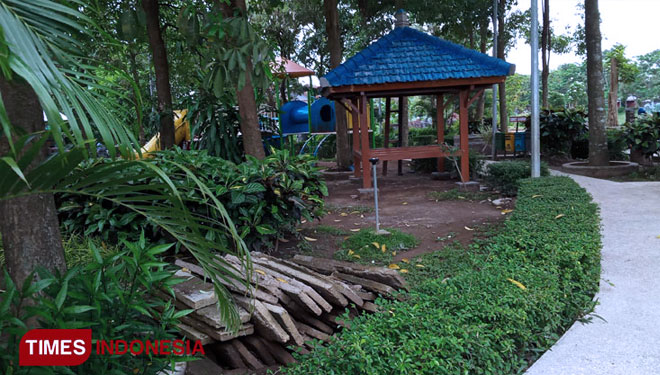 Taman Kali Ngrowo (PHOTO: Dhiyah Kumala Sari/ TIMES Indonesia)
Located in Panggungrejo, Sembung, Taman Kali Ngrowo is suitable for families with children. Besides, this place is also known for its beautiful scenery of Ngrowo River. This tourism attraction is budget-friendly as the travellers can enter this place for free.
3. Embung Jimbar
Embung Jimbar is a man-made reservoir that has beautiful scenery. There are gazebos provided around this tourist attraction for the travellers to take a rest and relax while enjoying the scenery or taking photographs. Embung Jimbar is located in Sidem Village, Gondang sub-district. In addition, the travellers can buy some snacks and foods around this place.
4. Tulungagung City Forest
This city forest is located on Jalan Sultan Agung 29, Kedungsingkal Village, Ketanon in Kedungwaru sub-district. This tourism attraction opens daily, except on Saturday, it is open from 8 AM to 5 PM. Travellers will be welcomed by the vast, green forest landscape. This forest is also suitable for families with children as it has some playgrounds and football field. This is also a budget-friendly tourism attraction as you can enter this city forest for free.
5. Sanggrahan Temple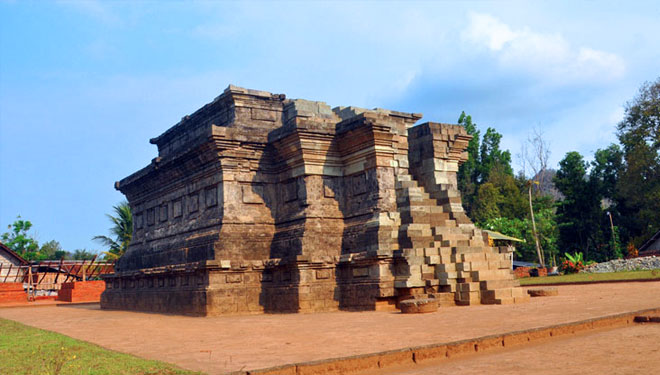 Candi Sanggarahan. (PHOTO: tulungagungdaring.id)
Sanggrahan Temple, which is also known as Cungkup Temple, is located in Sanggrahan Village, Boyolangu. This historical building consists of two main buildings and some smaller buildings. In here, the travellers can learn about the history of this place. It is open every day at 8 AM to 3 PM.
6. Tulungagung Central Park
Alun-Alun Tulungagung or Tulungagung Central Park is located on Jalan RA Kartini, open daily for 24 hours. This tourist attraction has many facilities, such as playgrounds, skateboard and rollerblade tracks, benches, outbound areas, and foot reflexology. There are many animals to feed, such as doves and fish. Behind this park, there is Taman Kartini and zoo that is only open on Sunday morning. People can enter this place for free. (*)
**) Dapatkan update informasi pilihan setiap hari dari TIMES Indonesia dengan bergabung di Grup Telegram TI Update. Caranya, klik link ini dan join. Pastikan Anda telah menginstal aplikasi Telegram di HP.
---
---
| | |
| --- | --- |
| Publisher | : Ahmad Rizki Mubarok |
---