English
When and Where to Burn Your Scented Candle
Minggu, 19 Desember 2021 - 00:10 | 29.84k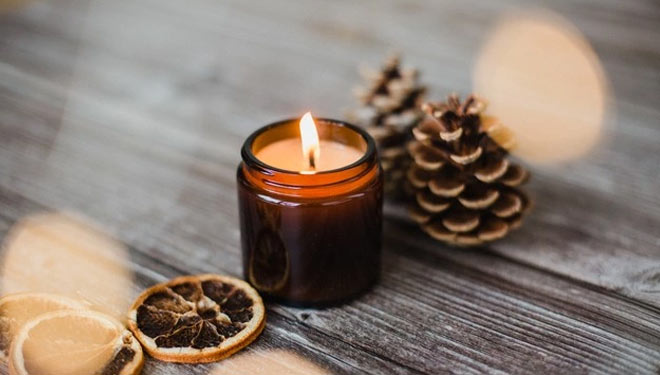 TIMESINDONESIA, JAKARTA – Back then candle might be used as the source of light at night. but as the time goes by, its function was replaced and recently their popularity grow for some other function. As for now people tend to use scented candle to signify certain occasion such as romance, celebration or just to décor their house.
Burning aromatic candle on certain occasion somehow will give positive vibe to it. But when will you need this aromatic candle to? and where is it? Well, you can't lit it anytime, when you cook for instance. It's obviously wasted. But don't worry, we have some good advice of when and where to burn your aromatic candle. Just check this out.
Dining
You don't need to go to fancy restaurant to have some romantic fine dining. You could do it from your own dining room. Set the table, cook some fancy food with all the thing you have in your kitchen. And to make it more romantic, lit a scented candle. Then dim the light. The flicker of the candlelight and the scent will give such a nice ambience and help you go through the romance during the occasion.
Celebration
Not the flicker, but the scent is what we look for for this occasion. You might invite some people for the celebration. And this candle will keep your house has a nice fragrance all the way the party goes. Not only to pamper the guests with the ice fragrant, it will be a nice treat for your self. You could also [pack it as a souvenir for your guests when its time to go home.
Prayer or Meditation
A nice calm atmosphere supported with nice fragrance surrounding your meditation or prayer room will be such a nice thing to have. When you do your meditation or prayer, lighting a candle will support you to do your practice. The positive energy will flow even more with the support of this scented candle.
Travel
It doesn't mean that when you travel you must leave unnecessary thing at home. Well, scented candle is one crucial thing you should take while traveling. Put one or two in your backpack and lit it up by the time you arrive at the hotel room. This will turn your hotel room into your very personal sanctuary and make you feel like home.
Nice Bath
Well, sometimes you need time to be alone and just pamper yourself with a nice bath, lukewarm water with lots of bubbles and just soak your body for several hours in it. Well you could lit the scented candle to give you some more good mood. Pick you favorite fragrance to make you have a good time for yourself and help you release all the stress.
**) Dapatkan update informasi pilihan setiap hari dari TIMES Indonesia dengan bergabung di Grup Telegram TI Update. Caranya, klik link ini dan join. Pastikan Anda telah menginstal aplikasi Telegram di HP.
---
---
---