English
Tips on How to Attract More Customers Everyday to Your Restaurant
Minggu, 19 Desember 2021 - 03:33 | 23.73k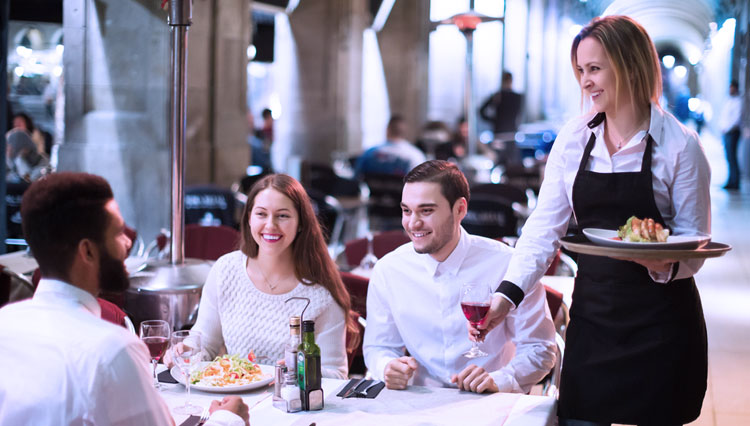 TIMESINDONESIA, JAKARTA – There are lots of thing to be concerned when dealing with hospitality industry. Including opening a restaurant. What customers want is an order to this kind of industry. However, some restaurant will deal with certain issue during the opening. Its about the number of customers.
On the first day or first week of opening where there were lots of discount to offer, a restaurant will never have a hard time, but the next, when the discount ends, the customers will fly away without a notice. So what are the perfect ways to attract the customers to your restaurant? Check the list below.
A good theme and concept
A good theme and concept of a restaurant has been proven to be the best way to attract more customers from day to day. Especially when your target is those gen Z. providing them with nice cozy place and working space with free WiFi will be the best solution for this.
Keep innovating
You need to keep innovating especially on the menu. This will make the customers curious about the new menus and visit your restaurant for more. Inventing new recipe or try those foreign country menu or those exotic recipes might be one of the answer.
Special dish
Providing special dish for those with special need of food will attract certain customers to your restaurant. For instance, you prepare some food for those vegetarian, o set some special dish for those who has an allergy to seafood or peanut.
Online advertising
Advertise your restaurant online or may be take some help from the local Tik Tok influencer. Till will make your restaurant filled with customers. Advertising and influencer are somehow has such powerful role on taking more customers to your restaurant.
Online delivery order
Collaborating with those food delivery service app suc as Go Food or Grab Food will give more benefit to your restaurant. It cant be denied that people nowadays has used modern technology and make sure your restaurant could fit into it.
Refreshing the technology
Refreshing and installing new technology to fit the modern society will be such a nice thing to have. Like having your menu on pad which allow the guests to do their own order with minimum contact, or cashless payment. This will be such a good sight to see in a modern restaurant to fit this pandemic.
**) Dapatkan update informasi pilihan setiap hari dari TIMES Indonesia dengan bergabung di Grup Telegram TI Update. Caranya, klik link ini dan join. Pastikan Anda telah menginstal aplikasi Telegram di HP.
---
---
---