English
Unveiling The Captivating View of Gili Nanggu and Gili Kedis Lombok
Selasa, 14 Desember 2021 - 05:25 | 26.75k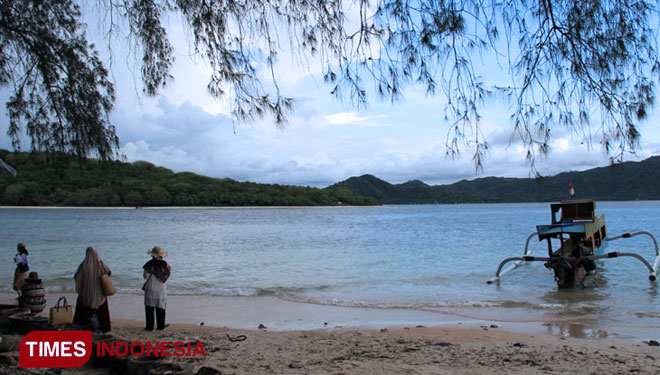 TIMESINDONESIA, LOMBOK – Lombok has been known o have magnificent natural view from the ocean to the land. Little did you know, there are still more than meet the eyes. Including the beauty of Gili Nanggu and Gili Kedis. These two beach will be a perfect place to spend your holiday or may be some special moment with your spouse.
These two mini island was located at around Sekotong beach, West Lombok. You could reach Sekotong beach for 1,5 hours from the local airport. You will then need to take 15 minutes ride by boat from the beach to these two exotic islands.
Gili Naggu situated on 12,5 hectares area. Its way bigger than Gili Kedis but both has the same exotic view that will mesmerize your eyes. The best way to enjoy the these to place was by snorkeling and play with those friendly fishes you found upon the water. Beautiful corals and reef will be easily spotted from the first time you dip your feet in the water.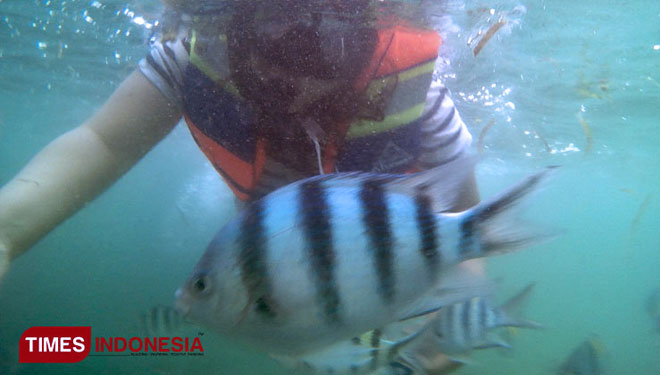 The writer trying to enjoy the beauty of Gili Nanggu from a closer look, and she did it. (Foto: Tria Adha/TIMES Indonesia)
"You will found lots of fish with different kind of color, just give them some bread crumb and they will come to you. And you don't need to swim up to the middle," Sanusi, a local citizen said on Sunday (12/12/2021).
Meanwhile, there is a homestay for you if you willing to spend a night in this place. the homestay only provide 8 exclusive rooms with lush green trees surrounding the homestay. "It feels like we have our own island. And the nice atmosphere around has attracted the tourists to come back for more adventure," Sanusi added.
Meanwhile, at Gili Kedis you will find no homestay or hotel. But the scenery is amazing. The ocean view, the deep blue sea, the corals, reef and captivating sunset will be a nice thing to experience in this island. To get to this place you will need to ride another boat fro 10 minutes from Gili Nanggu.
Gili Nanggu and Gili Kedis seem like to have a huge potential to be an iconic destination in West Lombok. This is the locals' chance to be more creative and innovative to attract more visitors to these two exotic island.(*)
**) Dapatkan update informasi pilihan setiap hari dari TIMES Indonesia dengan bergabung di Grup Telegram TI Update. Caranya, klik link ini dan join. Pastikan Anda telah menginstal aplikasi Telegram di HP.
---
---
| | |
| --- | --- |
| Publisher | : Ahmad Rizki Mubarok |
---