English
These Foods will be the Best Idea for a Snack Platter
Senin, 13 Desember 2021 - 04:59 | 25.65k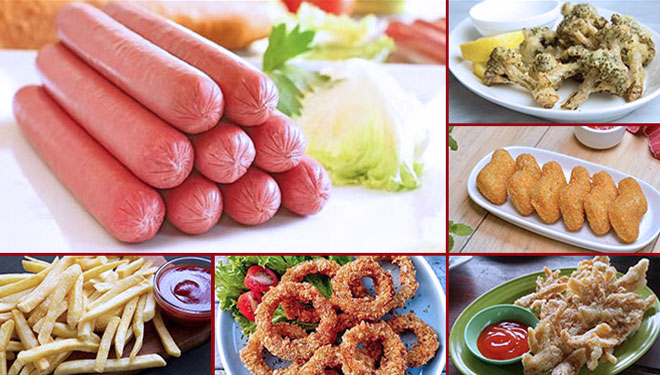 TIMESINDONESIA, JAKARTA – Snack Platter where you could lay lots of snack in a tray will be a nice thing to served on a family gathering or movie time with your kids. It seems a bit chaos but frankly its so much easier to do. You could start and line up simple snack that your family like.
Here, we will list you several food with easy simple recipe and a little instruction to give you some inspiration with. These food with fill your tray and make your family gone crazy about it. Without any further do, let's check them out.
1. Onion Ring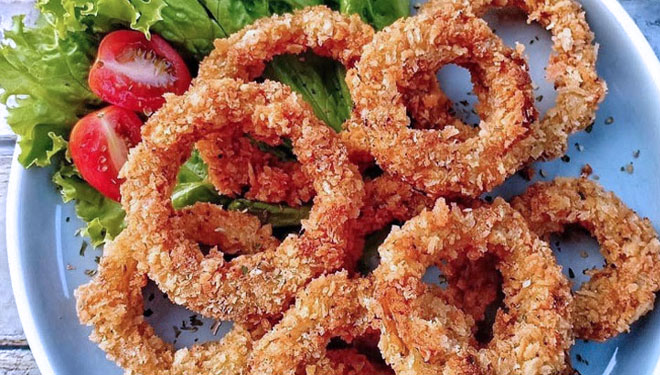 Onion ring (Foto: Instagram@yoanitasavit)
It's a simple snack to have. Yet it gives you a nice taste. You could start slicing the onion to half, and slice over so it form a ring and carefully separate it from each other. Coat with mixed flour which already has some ingredients in it. Dip it in a batter of egg salt and milk then coat it once more with the flour. And deep fried.
2. Sausage
Foto: theasianparent
Who doesn't like some sausages. From kids to adults. Even the older, they will love this food. It's the easiest one to be prepare, just cut it in to the shape you like and deep fry fro 3 minute. And your sausage is ready to be served.
3. Crispy Broccoli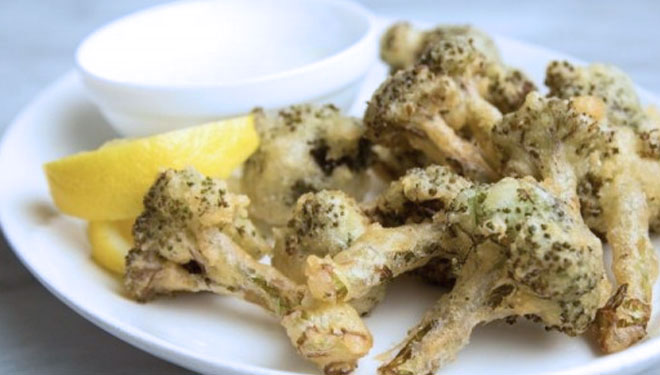 Foto: foodandwine.com
The Japanese will call this food as tempura. All you need to o is just cut the broccoli to the size you like and coat it with mixed flour. Do the next step as you did to onion ring, deep fry for at least 5 minutes or till the flour turns to golden brown.
4. Nugget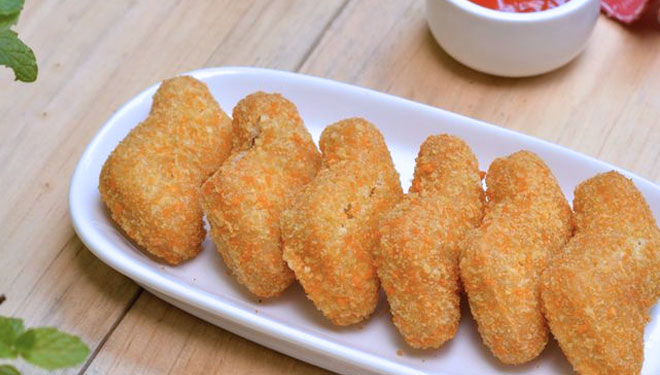 Foto: Shutterstock/nillasito
My oh my!!!. This is probably the easiest snack you serve. Just thaw your nugget. Let it sit for 10 minutes after it was taken out from freezer. Fried with low heat till it turns to golden brown.
5. Crispy mushroom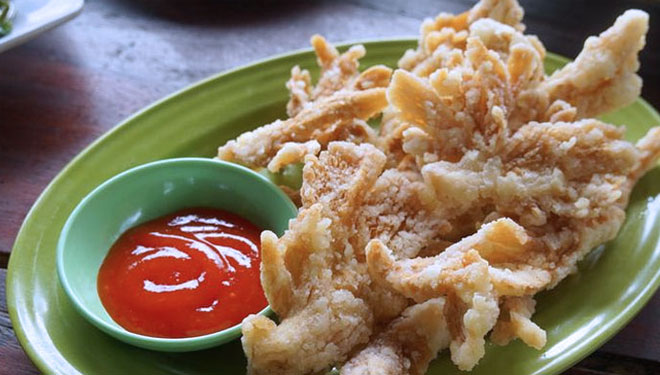 Foto: Shutterstock/bregas
Have you tried to make tempura out off mushroom? Well you need to try it. This snack will make your mouth couldn't stop chewing. Just do the same step like when you make broccoli tempura or onion ring. Make sure you didn't rinse the mushroom too long or it will be mushy and lost its nice smell after being fried.
6. French Fries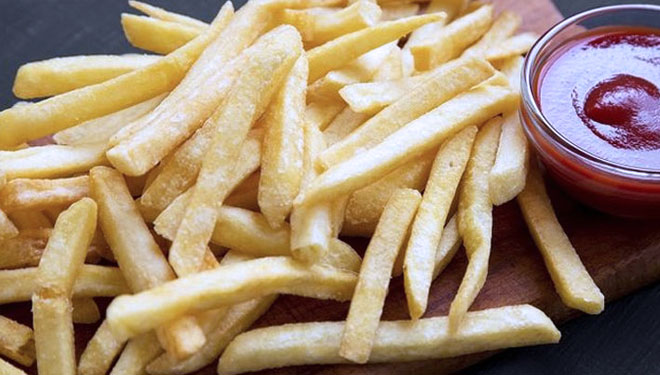 Foto: thinkstock
Talking about french fries reminds me of a famous fast food brand in the world. They have the best french fries if you know what I mean. But you could do it yourself. Just take out the potato strings from your freezer, heat the cooking oil to 50 degrees Celsius, never overheat.
Throw the potatoes into the oil, cook with high heat till it turn golden brown. Sprinkle with some salt and your french fries will taste like those nice fries you get from those fast food restaurants.
All these snack will be the best alternative to be a snack platter. These snacks will make your family happy and complete your gathering or movie time. Have fun cooking.(*)
**) Dapatkan update informasi pilihan setiap hari dari TIMES Indonesia dengan bergabung di Grup Telegram TI Update. Caranya, klik link ini dan join. Pastikan Anda telah menginstal aplikasi Telegram di HP.
---
---
| | |
| --- | --- |
| Publisher | : Ahmad Rizki Mubarok |
---