English
Unveiling the Panoramic View of Buntulemo Luwu Utara
Selasa, 16 November 2021 - 06:22 | 16.92k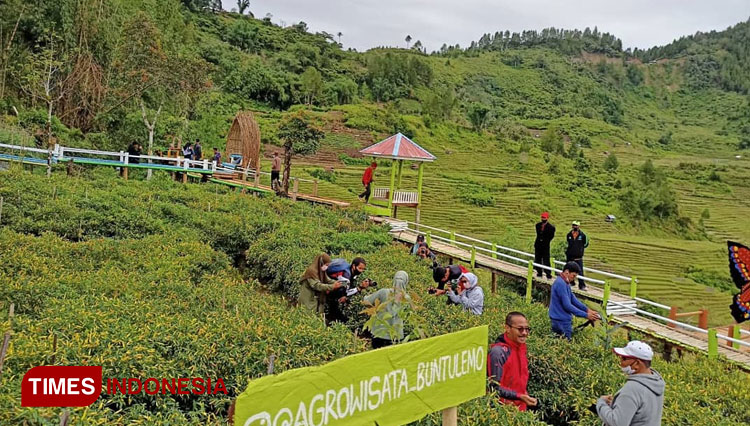 TIMESINDONESIA, LUWU UTARA – If you were bored of those monotone view of vast building in the city, you could try to go to Buntulemo, a nice tourist attraction at Luwu Utara or North Luwu, South Sulawesi. You will feel like you walk on paradise once you step your feet in this area.
Located at Manganan, Rinding Allo, Rongkong, Luwu Utara, Soouoth Sulawesi, this place will make you drop your jaw from the panoramic scenes. You will be given perfect view for picture on each corner of Buntulemo. The beauty of the scenery will surely mesmerize your eyes, not to mention the exotic experience in this place.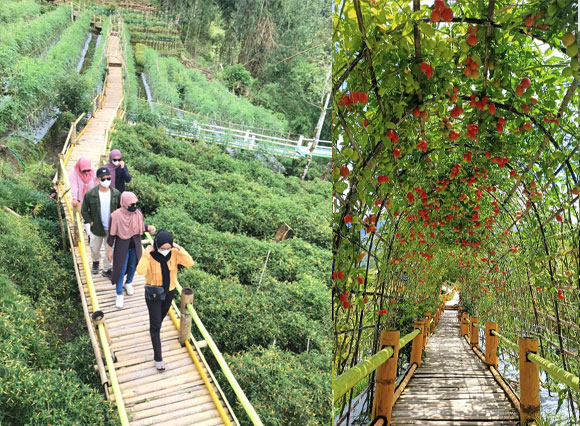 A nice view at Buntulemo, Luwu Utara. (Photo : Yuli Wartika for Times Indonesia)
Well, the management offers some nice experiences of farming and picking the vegetables directly from the farm. On the area, the management of Buntulemo plants some veggies and spices like bird eye chili, avocado and strawberry farm. Some plants like tomatoes, lettuce, leek, and more other could also be found in this area.
You could take the vegetables and spices you pick home for such an affordable price. Like tomato for IDR 10 k/kg, bird eye chili for IDR 15 K/kg or lettuce for IDR 5 K/kg. all depend on the season and the price on the local market. "Its definitely very affordable," Muslim Sitantu Panapi, the manager of Buntulemo said on Saturday (13/11/2021).
Meanwhile, the local community feel so pleased that now they have a worth visit destination that pamper their eyes. "We don't need to go to Java anymore to get this kind of panoramic view, we have it here at Luwu Utara," Muslim added.
The management of Buntulemo , Luwu Uutara, South Sulawesi also equip the place with cafeteria. You could find the local taste of black coffee, meatball soup, noodle, and some fritters to fill your belly. To get into the area, you will need to pay for IDR 5 k for the ticket. This will definitely bang your buck. This place opens daily from 08.00 to 17.00 local western times. (*)
---
---
| | |
| --- | --- |
| Publisher | : Sofyan Saqi Futaki |
---