English
Unveil the Exotic Taste of Greek Foods at Hotel Harris Gubeng
Jumat, 05 November 2021 - 04:29 | 21.98k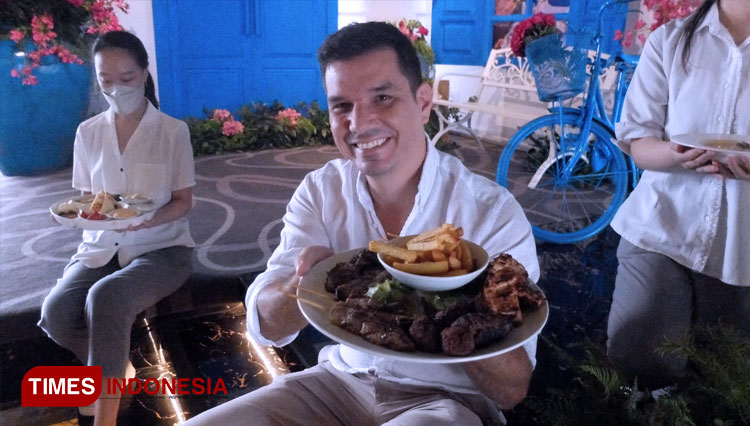 TIMESINDONESIA, SURABAYA – Have you ever had a Greek foods before? Or, do you wonder about how it tasted? Well, you could put a smile on your face for now your dream to get the taste of the Greek foods will come true without going to Greece. You could have it a Hotel HARRIS Gubeng, Surabaya.
You might need to rush for these foods will only be served till tomorrow, November 6, 2021. This package has been presented for a week since November 1, 2021. For this occasion, Hotel HARRIS Gubeng collaborated with Nostimo Greek Grill Bali.
Nostimo Greek Grill is a Greek restaurant that served all kind of Greek food. This was their first collaboration and also the first of Greek food ever brought to Surabaya. This will be such an exclusive experience to get.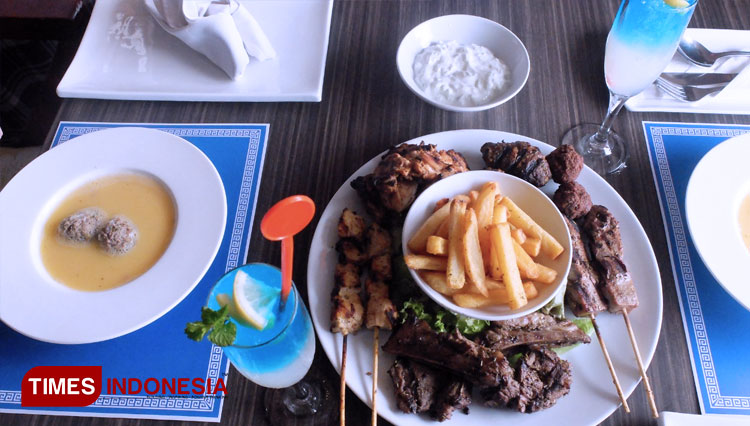 General Manager Hotel HARRIS Gubeng Surabaya, Stylianos Koureas said that the hotel would like to give a new atmosphere to their guests and customers with this package. They will bring Greek atmosphere to their hotel strating from its foods to changing the furnish on the retaurant.
The would like to bring Santorini to the hotel. "We deliberately renovate the interior in Seventeen Lounge to match the theme of the food with Santorini atmosphere. We would like them to feel the atmosphere and have some moment to enjoy it," Stylianos Koureas said on Monday (1/11/2021).
Meanwhile, Alexios Filippidis (midlle), the owner of Nostimo Greek Grill Bali feel honored Hotel HARRIS willing to bring his foods to the hotel. "I am an engineer, I am not a chef of someone who loves to cook. But I like to eat, especially Greek food, it brings a legitimate chilhood memory," Alexios said.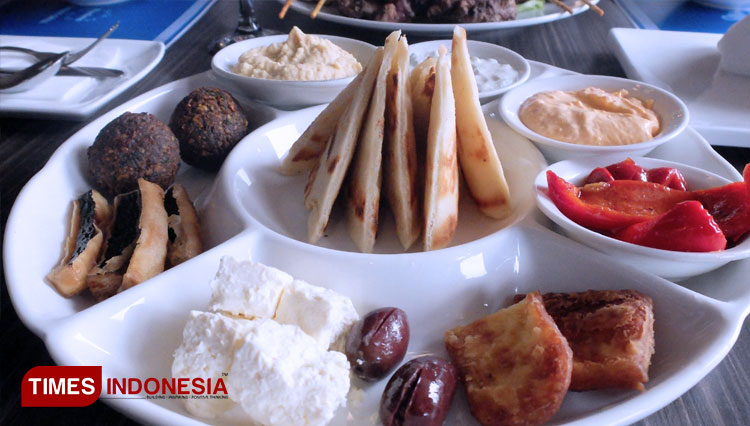 From that moment on, Alexios opened a Greek restaurant to fill his longing of Greek foods. He also managed to attract the local community to taste the food and long story short lots of locals willing to try the exotic taste of his food.
For this collaboration, Hotel HARRIS Gubeng and Nostimo Greek Grill brings lots of Greek foods to the hotel. They have Youvarlakia Soup, Grilled Octopus with Skordalia, Mezze Platter, Zucchini Fries, Chicken & Lamb Souvlaki, Mezze Platter, and Soutzoukaki. They also have Lamb Chop, Keftedakia, Greek Baklava with Ice Cream, Loukoumades with Nutella Sauce.
This package could be enjoyed for IDR 499 K nett/pax. For a complete package with wine pairing, you could enjoy it for IDR 699 nett/pax. For more information about this Greek food at Hotel HARRIS Gubeng, you could contact Ajeng (+62812 3013 1763) or Cindy (+62812 2319 7309). (*)
---
---
---