English
Bakso Lava of Omah Bakso Sully, the Spiciness will Make You Cry in Tears
Selasa, 26 Oktober 2021 - 03:29 | 30.68k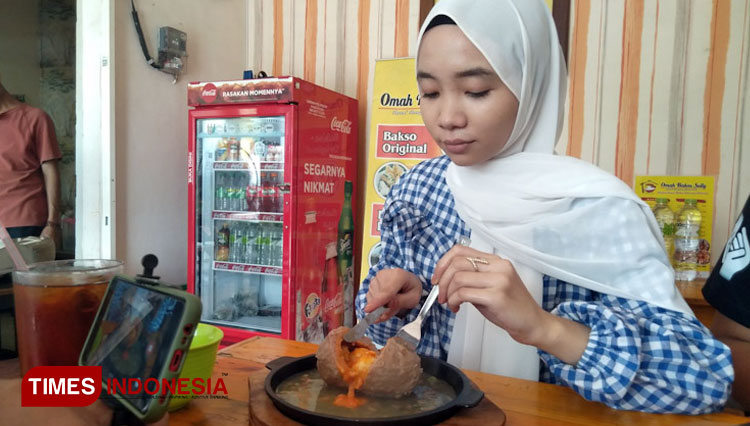 TIMESINDONESIA, JAKARTA – Well, you might not be surprised anymore if you found a super spicy meatball in Indonesia for it has become a common thing to see in this country. But to take it to another level, Omah Bakso Sully serve their main signature dish Bakso Lava (super spicy meatball) on a hot plate.
Not only will it make meatball look fancy, but the hotplace lso has some part of giving another flavor to it. The huge size and the exotic chili sauce that come out from the meatball justlike those lava swelling from a volcano.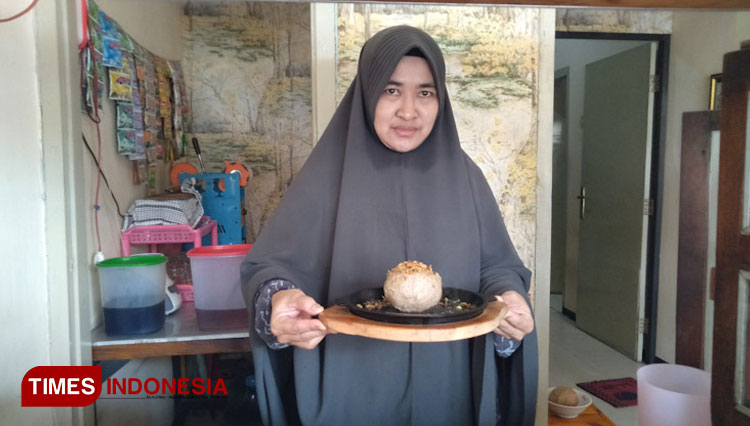 Suliyati, the owner of Omah Bakso Sully. (Photo: Akmal/TIMES Indonesia)
And that's where the name came from. The sauce that came out after the meatball opened and the sizzling noise of the plate make this food look somkind of 5 stars restaurant food. Not to mention the quail egg that foolow the chili sauce like a pearl rolling from it shells.
Located at Jalan Brotonegoro No 158 Perumahan Gresik Kota Baru (GKB), Gresik, East Java, Omah Bakso Sully charges their customers for ony IDR 30 K for a set of Bakso Lava. But remember, beside filling your belly with tasty taste of meatball this food will also force your tears to come out.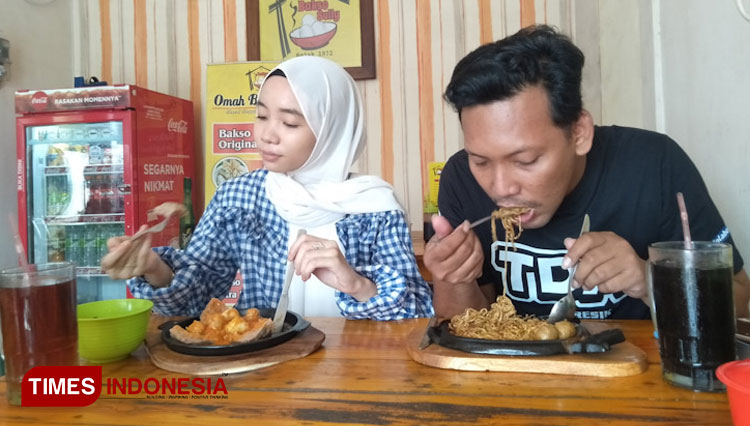 Suliyati, the owner of Omah Bakso Sully shared her story. She made the meatball out off his father recipe which was also doing the same business around 1972. "I started my own business 3 years ago after my husband got fired from his job," Suliyati said.
Still according to her, Omah Bakso Sully of Gresik has received more customers since they started to serve Bakso Lava on a hot plate. Before, they just serve the meatball on a regular bowl along with its avory broth and condiments. (*)
---
---
| | |
| --- | --- |
| Publisher | : Lucky Setyo Hendrawan |
---