English
Alasang Café Malang: Where Coffee Meets the Nature
Selasa, 19 Oktober 2021 - 03:12 | 46.02k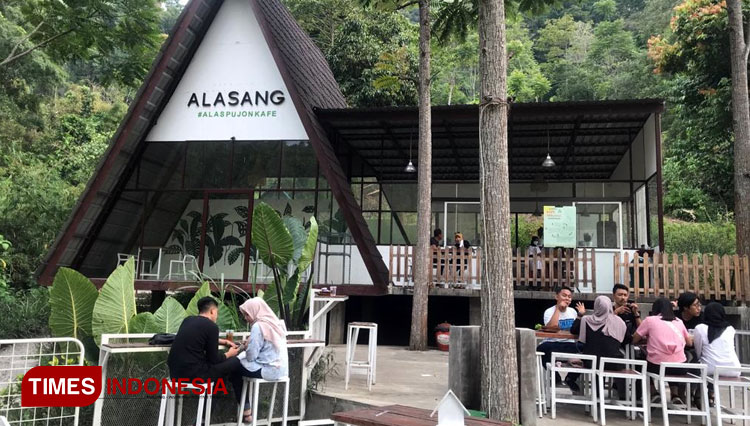 TIMESINDONESIA, MALANG – Beautiful view of natural scenery has been a rare bizarre thing to get especially for those people who lives in a big city. They tend to go to some place with exotic view to just hang out and have a cup of coffee. And that's what Alasang Café, Malang trying to answer.
Nestled in the middle of Pujon Forest, Malang, this place offers a nice panoramic natural view to enjoy. The sounds of the nature, from the creek to the chirping bird and those beetles will accompany you during your time at this Alasang Cafe.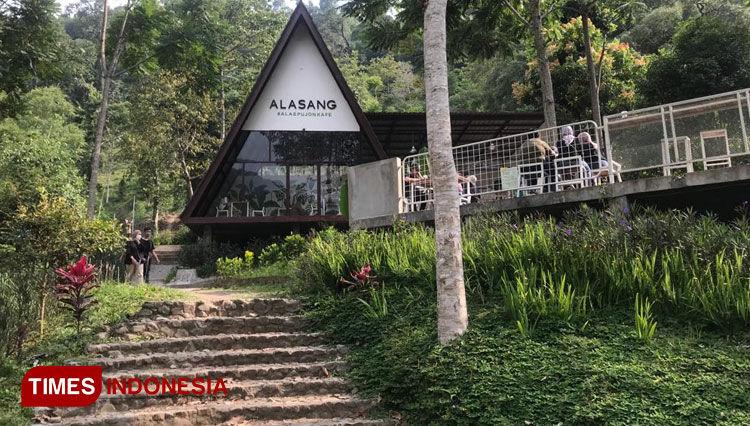 The panoramic view and ambience at Alasang Cafe. (Photo: Arum Putri Mentari/ TIMES Indonesia)
Alasang Cafe is considered as a new place in town for it has just been established early in the year, 2021. This café highlights the beauty of nature surrounding the area. The management also build some enchanting for to capture your moments.
"We highlights the Alas Pujon (Pujon Forest) view as the main view of our café. Blend in to the nature, and we try to keep in track with the newest trend occurred," Hendra the Manager of Alasang Cafe said on Sunday (11/10/2021).
Not only for hang out, at Alasang Café you could also do some picnic with your family. Of course you didn't need to set everything up from your house, you could order some foods and drinks from this café while doing your picnic.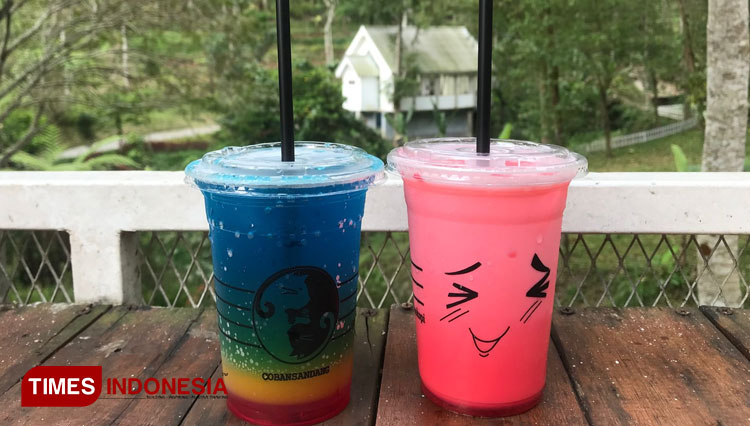 Cute fresh and invigorating beverages you could get at Alasang Café. (Photo: Arum Putri Mentari/ TIMES Indonesia)
They have bakso or meatball soup, pangsit mie (noodle with savory broth), fried rice, dori mayo potato, roasted chicken with alasang sauce, roti sisir alasang, and crispy fried tofu. Some modern food such as platter alasang, pizza alasang, rice meat bowl and some beverages to accompany your dining were also served in this café.
You could have the food starting from IDR 6 K to IDR 30 K/set. Alasang Café of Pujon Malang opens daily from 09.00-17.00 local western times. With the huge enthusiasm from their customers Alasang planned to open an American Barbecue Cafe next to the café they have right now. (*)
---
---
| | |
| --- | --- |
| Publisher | : Sofyan Saqi Futaki |
---