English
Guide to Finding the Best Solar Light Manufacturer in China
Senin, 18 Oktober 2021 - 16:50 | 13.84k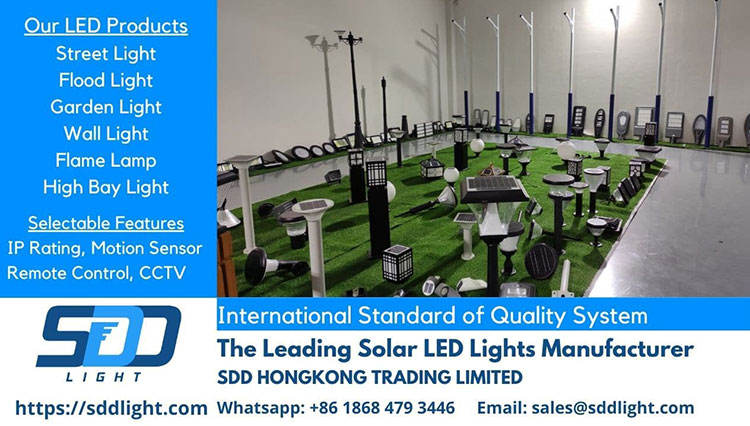 TIMESINDONESIA, JAKARTA – Solar street light suppliers and manufacturers in China are well known for its quality products and services. But novice businessmen or anyone who needs solar lights should remain selective to get the most suitable and trustworthy supplier. When you search on the internet, for example, there will be many companies from China and other countries competing to promote themselves. Of course, all these companies will expect to get a lot of clients, so they claim to be the best. This is where your challenge is to be able to search objectively and not to be quickly tempted by promotions and advertisements.
Why China? This country has long been known as the "Factory of the World". The government's policy made it easier for industry and manufacturing to develop so that more investment came in and the establishment of factories was becoming more and more intense. One of the healthiest growing factories in the country is the production of solar light. Not haphazardly, the manufacture of energy-saving lamps is also supported by academics and practitioners so that the quality of goods can be guaranteed.
But of course, it is not wise if you conclude that all Solar Light Manufacturers in China are the best because of their country's image. Instead, you should use this image as an initial guide, so that your task in finding the best supplier can be more specific.
Who Has the Opportunity to Cooperate with a Solar Light Manufacturer in China?
Anyone with an interest in installing solar lights in large quantities has the potential to cooperate with Solar Light Manufacturers in China. Another group that has a great opportunity to be involved in cooperation is entrepreneurs who want to take on the role of distributors.
You can buy solar lights from any store without the hassle of looking for a supplier. But if you want to buy in large quantities, you should shop from the factory directly to get a cheaper wholesale price.
Why Should You Seek Business Partners Selectively?
There are two main reasons why you should selectively look for a solar light manufacturer in China. These two reasons are so that you can get goods at low prices but the quality is still the best. If you manage to get the right supplier, this condition will of course be very profitable. Besides being able to benefit from retail sales, you can also build an image as the best and most trusted distributor in the eyes of consumers.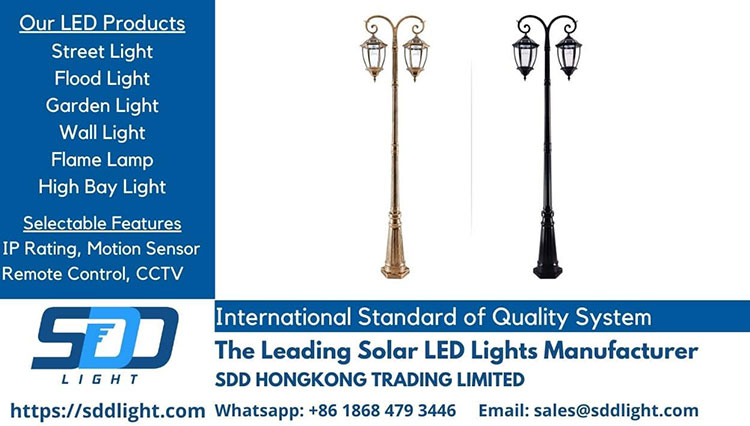 The Best Features of Solar Light Manufacturer in China
The search will be easier when you know the characteristics of a good supplier, including:
• Experienced and Have a Good Reputation and Track Record
You should prioritize finding suppliers that have been operating for years, even decades. The company should also ideally have a good reputation and track record. At least they never have a bad record or digital footprint that proves bad service to their clients. This kind of information is very easy to obtain in the digital era that demands information disclosure.
• Product Specifications Clear and Guaranteed
Solar light manufacturer in China is also ideally able to present a digital catalog with clear product descriptions and specifications. The explanation includes product type, lighting range, energy storage capacity, automatic system, level of resistance of lamps to extreme weather, materials used, operating methods, and other details. All products sold should also be equipped with a warranty with clear terms and conditions.
• Product Varies
A good supplier does not only sell one type of product. There is a wide variety of products that should be provided. Among the types of solar lighting products needed by consumers are solar motion sensor street light, solar flood light with CCTV, solar garden light, solar UFO street light, solar flame light, solar wall light, and high bay light. A good supplier, for example, our company, SDD Light, provides all of the above products in full. The company even produces other items besides lights, namely solar charging vans and the interstellar warrior series.
Steps to Find a Good Solar Light Supplier
Detecting the Characteristics of the Best solar light manufacturer in China can be done quickly and carefully by following these steps:
• Initial Research on the Internet and Website
You can start by searching on a search engine based on the right keywords. Later the search engine will take you to a number of the most recommended supplier websites. Immediately make a selection by looking at the quality of the information displayed on the website. You should also check blogs and various social media to see comments from customers who have worked with them in the past.
• What are the Recommended Stores on Marketplace?
Your search can be more narrowed by checking the supplier-specific marketplace. Usually, the system will show recommended shops even labeled "trusted" based on the number of transactions as well as customer ratings and comments.
• Get More Information with Consultation and Negotiation
After you determine several candidate suppliers, immediately make direct contact with the supplier via the website, email, or Whatsapp. Don't be in a hurry to make a transaction. You can dig up more information about the company's service quality by consulting. Negotiation also opens up your opportunity to get the most suitable price quote.
• Our Recommendations
SDD Light meets all the ideal characteristics and criteria of the best solar light manufacturer in China. These are not mere promotional words but have been proven by consistent achievements from international and independent institutions. We are ready to serve your needs in the procurement of solar lamps while supporting energy-efficient environmental sustainability. For further cooperation, do not hesitate to contact us at any time via the website.
---
---
| | |
| --- | --- |
| Publisher | : Rochmat Shobirin |
---