English
Check This Exotic Tradition of Ainu Tribe Japan
Jumat, 15 Oktober 2021 - 06:41 | 11.27k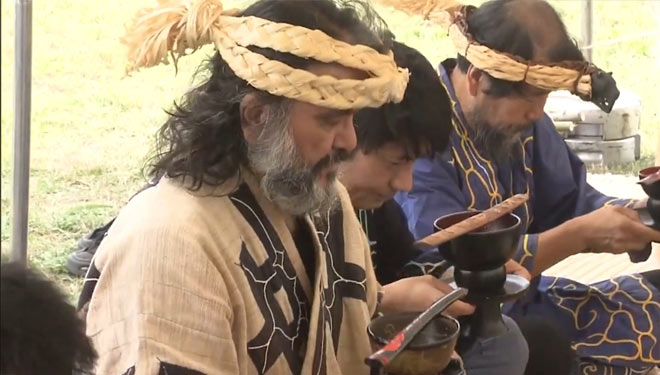 TIMESINDONESIA, JAPAN – Ainu, an indigenous tribe of Japan which live at the northernmost of prefecture Hokaido held an annual ceremony to welcome the return of salmon . This ritual was held annually every September 13 at Toyohira River bank.
According to Nippon TV News 24, this ritual had previously been lost for the Japanese government has prohibited the local community to catch the salmon from the river around 100 years ago. But then, Ainu revived their rights to hold this annual ceremony in 1982.
Since then, this ritual is still being carried out till today. Today it was the 40th ceremony held by Ainu. The local cultural bearer will sit together surronding an altar where all the offerings were placed. In the middle of the altar there will be a fire pit with lump of charcoal.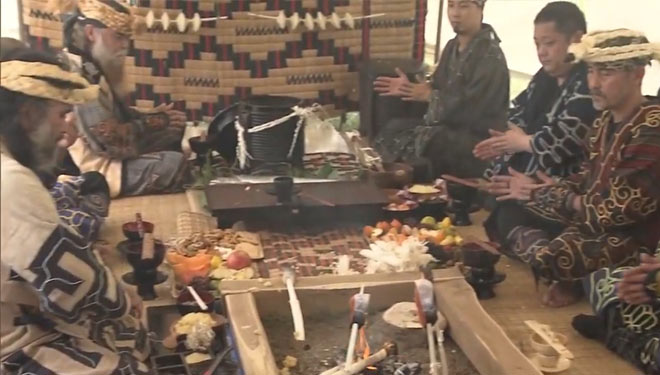 The altar, the offering and the way the ceremony conducted at Toyohira River bank. (Photo: Screenshot)
Salmon is the star of the ritual. Long ago, before fishing salmon was banned, the Ainu will take the salmon directly from the river. But as the action still being prohibited, they bought the salmon from the local market.
The salmon will be cut into several big pieces and then smoked on the fire pit. Some other offering such as fruits and cake were also put around the fire pit. The bearers wearing Yukata never stop uttering the mantra till the end of the ritual, make it look more sacred.
This ritual of welcoming the return of the salmon by Ainu has taken the local community's attention. They will gather around at Toyohira River bank, Hokaido, Japan to watch the tradition. At the end of the ceremony, the ladies of Ainu will take them to sing and dance along to show their happiness.
---
---
---