English
Check These Typical Delightful Foods of Lamongan
Minggu, 10 Oktober 2021 - 10:00 | 11.18k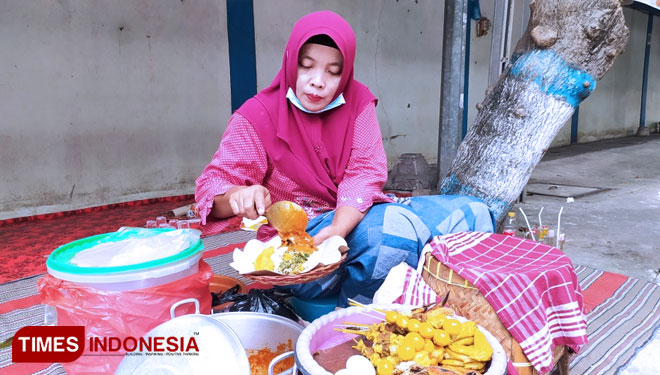 TIMESINDONESIA, LAMONGAN – Lamongan, a nice city in East Coast of East Java has always had something to talk about. And this time we will talk about its culinary. This city has dozens of exotic foods you need to try. All those food will give you another experience of tasting local food. So what are, lets check the list we have here.
Sego Boran
Sego Boran is one of the most popular food of all. This dish will include some condiments on top of rice as the staple food. There will be loads of condiment involved, but don't you worry, you could take anything you wish for to suit your own taste.
The condiments will be varied such as rempeyek (crispy crackers), innards in any kind of way of cooking, omelet, chicken, lots of satay variants, any kind of veggies, salted eggchicken , meat and more. All will combined into one dish and then given special sauce to make it complete.
Tahu Campur
For those who love some beef cooked in nice broth with gravy like taste, tahu campur will be the perfect dish for you. This dish will be served usually with lontong or rice cake, glass noodles, bean sprouts, lettuce, fried hardened tofu, shrimp paste as the base, and then ended with some chunky beef along with it muscle also the savory gravy like broth. Remember, you need to stir the dish before you eat to mix the shrimp paste and the broth.
Nasi Muduk
Nasi Muduk is typical food of North Lamongan. Not every place in Lamongan has this kind of food. That makes this food more exotic than other. For tohse who loof some seafood, this food might fill your long of fresh north ocean seafood of Lamongan.
A set of Nasi Muduk will contain aromatic savory rice, with some seafoods like, fried or spicy mackerel, spicy salted fish, tuna pepes wrapped in banana leaves, calamary and more. Still, you could adjust the condiments according to your taste. Or you could have them all in a set.
Lodeh Kuthuk
Lodeh Kuthuk literallly means Spicy Cork Fish. The cork will be smoked first before it was cooked. It makes this dish has a nice Smokey aroma which make this food reach umami level. You could try this food at Warung Busanati, around Sumlaran Y junction of Sukodadi, Lamongan, East Java. "I have made this food as my signature dish for over 32 years," Sanati said on Wednesday (6/10/2021).
---
---
---