English
Kupang Lontong will Answer Your Curiosity of How Blue Mussels Tasted
Minggu, 10 Oktober 2021 - 05:12 | 19.12k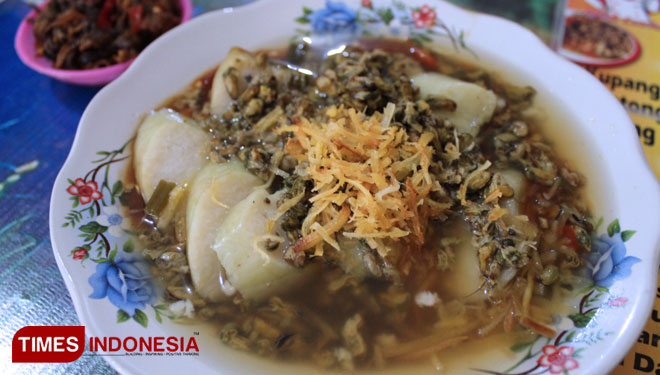 TIMESINDONESIA, JEMBER – Kupang Lontong is a typical dish of Pasuruan, East Java. But as the time goes by, this food has been a common dish you could find in almost every corner of the province. The exotic and nice delicate taste from the combination of Kupang or the blue mussels has made this dish become a favorite for the local community.
Kupang or blue mussels is a medium-sized edible marine bivalve mollusk in the family Mytilidae, the mussels. As it is edible, lots of people has tried to grow it in a aquaculture method. But for some local community or lots of vendors just find it from some fisherman who get the mussels from grafting it while it's sticking on the rocks of an ocean.
The same with what Kupang Lontong food shop in Jember had. This food shop get their blue mussels from local fisherman on the market. Located at Jalan Diponegoro Jember, East Java, next to Matahari Store, a convenient clothing store, this food shop has become a favorite for the local to get their Kupang Lontong since 1979.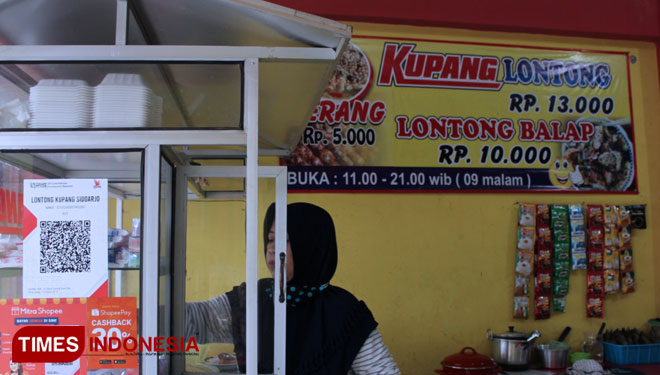 This food shop served the Kupang Lontong in it's original way, with lontong (rice cake), petis (shrimp paste), some chili flakes, and a nice taste of kupang broth. All these make a perfect combo which makes the taste of Kupang Lontong fit and melt in everyone 's mouth.
You might fell weird for the first try, but the more you dig in, the more familiar the taste, the more you get some exotic feeling that you won't forget for the rest of your life. This what will make you comeback for more and keep remembering this dish in your mind.
Since it was firstly opened, this food shop only take the mussels from Pasuruan. As we all know, Pasuruan has the biggest production of Kupang with best quality. "It's a family business, my grandmother started the business and passed it to me," Ija, the owner of the food shop said.
A set of Kupang Lontong Legendaris Jember will cost you around IDR 10 K, or less than $1. This will surely bang your buck with all exotic taste and experience you get. "I always have my Kupang Lontong in this food shop, its my favorite place since then," Novi, a local customer said. (*)
---
---
| | |
| --- | --- |
| Publisher | : Sofyan Saqi Futaki |
---