English
Tauge Goreng Haji Omah Bogor, Another Tasty Way to Have Your Bean Sprout
Sabtu, 09 Oktober 2021 - 04:21 | 20.21k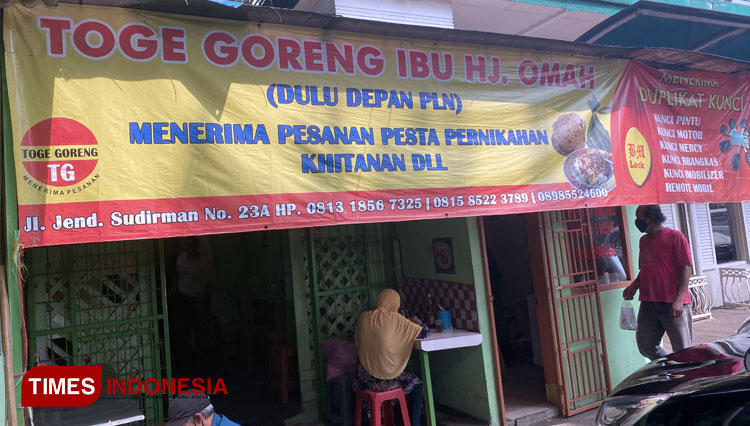 TIMESINDONESIA, JAKARTA – Are you some kind of bean sprouts fans? Oh, well Hj Omah of Bogor will presents you the tastiest simmered been sprouts or what so they called as Tauge Goreng ever. This food will make your tummy yells for yummy after having the first spoonful scoop.
Tauge Goreng literally means sautéed bean sprouts in the local language. But it's actually just some kind of simmered bean sprouts combined with some other condiments. It's not very clear why it's called as Tauge Goreng or sautéed bean sprout at the end.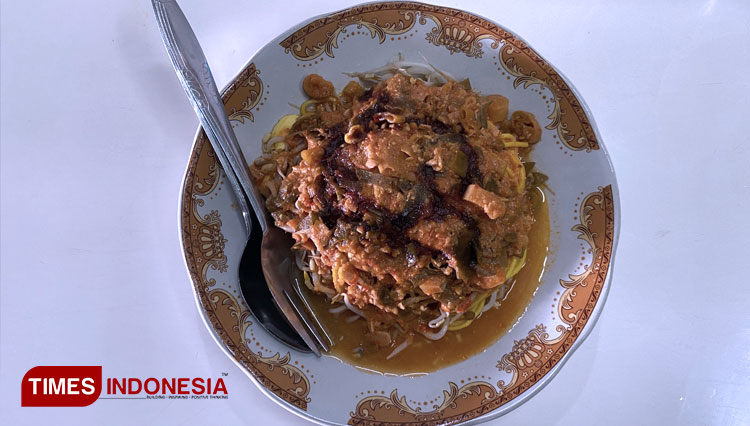 At Haji Omah Bogor which located right in front of Bogor Power Plant, or PLN Bogor, H Mukhtar and his son served this food in a nice way. Both of them work together in preparing the food from preparing the rice cake, fried tofu, noodle and some tauco sauce and soy sauce in it.
All these condiments makes a perfect combo when you scoop it in your mouth. It will make you dig in for more and more. Little did you know, the taste has made the President of Indonesia fallen in love to this dish and make it as one must to serve dishes during presidential occasion.
H Mukhtar and his son has also served the country with their food for more than 20 years since Megawati ruled the country up until now. They were also appointed to serve the dish on closing ceremony of last SEA GAMES 2019 at the presidential house.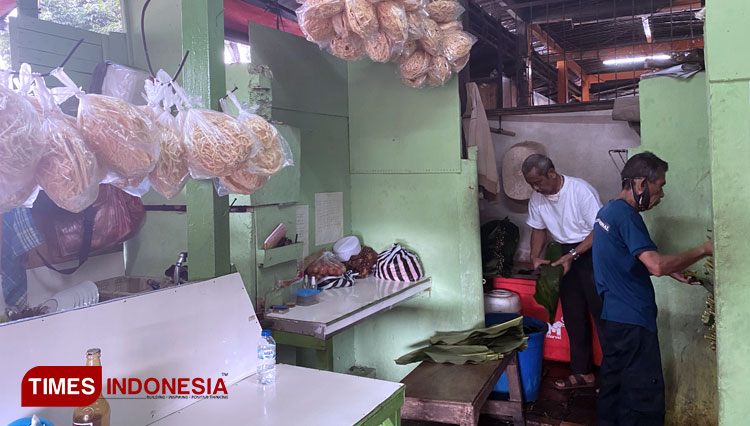 In a day, Tauge Goreng Hj Omah food shop could spend around 300 pax of tauge goreng for all their customers. H Mukhtar which had been established the business since 1977 will only charge his customers for IDr 20 K/pax.
You could find Tauge Goreng Hj Omah food shop at Jalan Jend. Sudirman No. 23 A, Pabaton, Bogor Tengah, West Java and taste the delicious bean sprouts your selves. "The sauce is extravagant yet so tender and melt in your mouth, I like it better when I have chili sauce with it," a loyal customer said. (*)
---
---
| | |
| --- | --- |
| Publisher | : Lucky Setyo Hendrawan |
---