English
Get a Nice Kyoto Ambience at Sai Ramen Bogor
Senin, 04 Oktober 2021 - 01:26 | 28.33k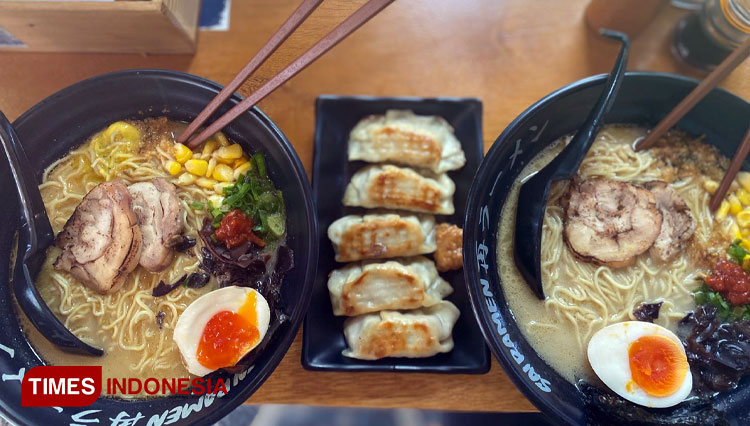 TIMESINDONESIA, BOGOR – Those who have been traveling to Kyoto Japan might feel longing to the nice self service bar they have there. But don't worry, you don't need to go there by yourself, all you need to do is just grab your key and point your map to Sai Ramen Bogor, West Java.
Sai Ramen is a ramen bar with Kyoto ambience as well the self service mode. Located at Jalan Pajajaran II no 3 Baranangsiang, Bogor Timur, West Java, this ramen bar will bring you back to Kyoto or at least give a slight taste of Kyoto for those who never has never gone there before.
This ramen bar is such a sight for a shore eyes for it was just built during this pandemic, on July 28 2021. on the first time you step your feet at their front door, you will find a touchscreen where you could order all your food there, from the meals to the beverages.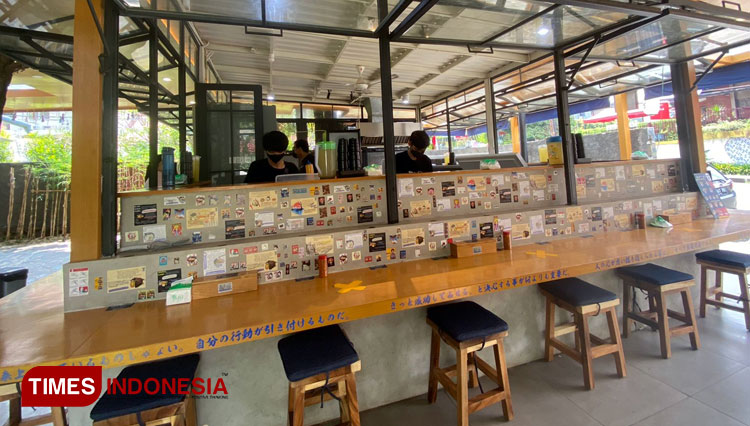 Right after you finish your order, you could directly do a cashless payment with your debit or credit card or you would like to pay it in cash, they will also take it. After all the payment done, you could take a seat and wait for your order to be named on your table. Yes, as it is self service bar, you need to take your own order from their kitchen and bring it to your table.
On this ramen bar which could accommodate around 50 customers at a time, you will find such nice Japanese ornament that makes this café looks so cultured. Japanese traditional music will be turned on since the bar opened on 10 a.m. till it closed, the ornaments and else will make you feel like having your set of ramen in Japan.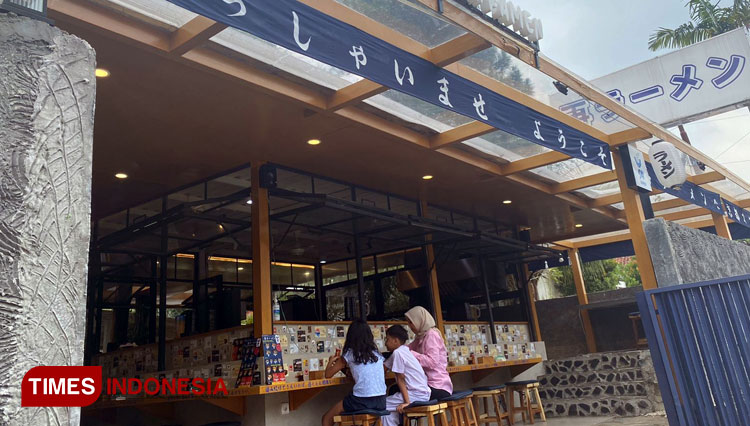 "We only take 50 percent of our maximum capacity to cope with the new health regulation, and we usually have to close our bar at 5 to 6 p.m. for we have run out of stock for that day," Adrian, one of an employee at Sai Ramen Bogor said.
You could also see the cooks cooking your ramen before it was served if you chose to sit on the stools right in front of the bar. This will be a nice view while waiting for your ramen to come. Their signature main dish Chicken Chasu Ramen Original and Chasu Ramen Curry will be the most foods the y made for their customers, for these two have had their own loyal customers.
To make the taste stay authentic just like what those Ramen in Kyoto has, the management has to import certain ingredients directly from Japan. But don't worry, with all those thing being done, the price of the ramen is quite affordable. You could have a set of ramen at Sai Ramen Bogor for IDR 37 - 47 K. (*)
---
---
| | |
| --- | --- |
| Publisher | : Sofyan Saqi Futaki |
---