English
Check How Road to Festival Pesona Senggigi 2021 was Held
Jumat, 01 Oktober 2021 - 05:41 | 26.78k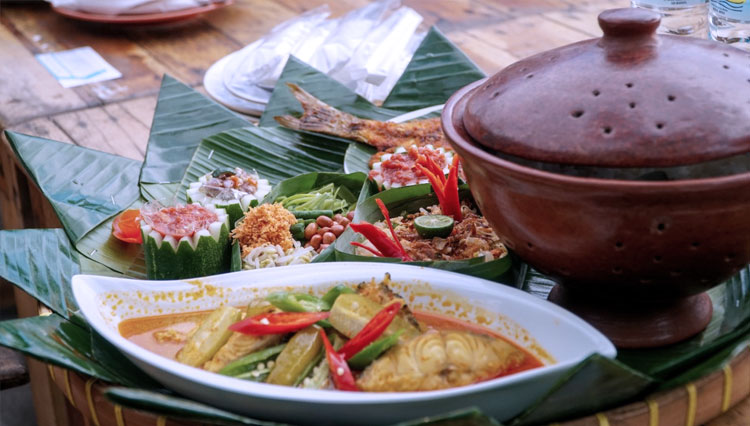 TIMESINDONESIA, LOMBOK – Road to Festival Pesona Senggigi 2021 has been started. This festival will be the biggest chain festival of the year. This time, the Tourism Department of West Lombok started with a food festival at Tanjung Bias Beach, West Lombok.
This food festival was held on Tuesday evening (28/9/2021). Located at Senteluk, Batulayar, West Lombok, West nusa Tenggara this festival has steal the locals' attention. This food festival was followed by 40 vendors with their very own exotic recipes
During this festival, the management also held a food contest. All the vendors are allowed to join and present their best dishes to the judges. The judges was taken directly from Indonesian Chef Association (ICA) of West Nusa Tenggara.
The judges put not only the taste, but also the hygienic, sanitary and the way they follow the health safety along the processing of the food. The way they design their vendors also become one big consideration that deliver them to hold the trophy.
"It's just just opening, for the next festivals has been waiting in line. There is no doubt that culinary has become one thing that matters in tourism, and Tanjung Bias has been a perfect place to be lift up during this event," the Head of Tourism Department of West Lombok Saepul Akhkam said.
The Road to Festival Pesona Senggigi 2021 was created to stimulate the company or private to keep doing their business during this pandemic. It's also a chain event to welcome the World Super Bike at West Lombok next November. (*)
---
---
---