English
Experience an Exotic Taste of Laksa ala Omah Oong Cibinong
Sabtu, 25 September 2021 - 04:59 | 27.27k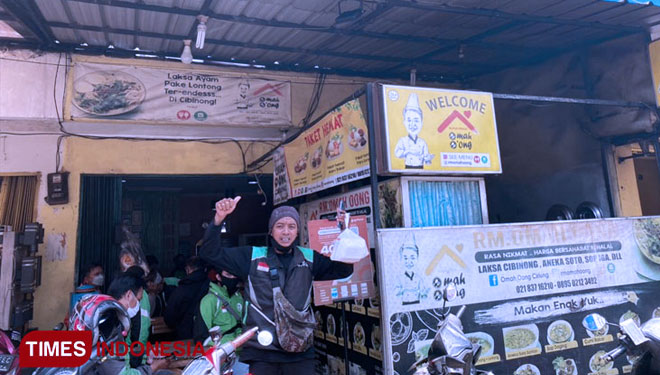 TIMESINDONESIA, BOGOR – Laksa, a typical traditional dish Southern Asia and has been modified according to the local taste has become such dish you need to try. Including to those laksa at Omah Oong Restaurant Ciriung, Cibinong, Bogor.
Omah Oong Restaurant located at Jalan Raya Mayor Oking Jaya Atmaja No. 43, Cibinong, Bogor, West Java. You reach this restaurant 5 menit from the exit toll of Citeurep highway. It's a small restaurant so you better watch for the sign located next to the street.
Before the pandemic and those social restriction, Rumah Oong has been wellknown with its laksa. Lots of people order their laksa for sine in or take away. But as for now, most of the customers will book via order and delivery app such as Go Food or Grab Food.
Unlike those common laksa where it uses noodle as the staple food, Rumah Oong exchange the noodle to rice cake or just plain rice. The rich taste of coconut milk and local indigenous spices makes the curry taste so yummy. Especially after the chicken floss, and some other condiments put on top of it.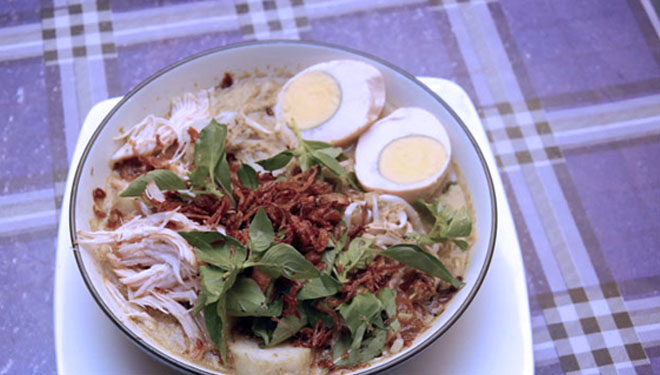 The tempting look of Laksa from Omah Oong Restaurant. (PHOTO: Istimewa)
Michael Yung the owner of Omah Oong Restaurant tells the story of how this restaurant was firstly established. He established it around 9 years ago. He got the recipe from his mother Ong Ho Nio, where the Restaurant named after.
Unlike any other Restaurant that has to close their down due to the pandemic, Yung even have taken more orders for the last few months. "I could take 200 order daily for the last few months. Most of them from those ordering and delivery service platform," he said.
Omah Oong Restaurant Ciriung Cibinong, Bogor, West Java even had to close the order sometime for the lack of resources. In another time, when lunch time comes, their customers should wait in line for two hours to pick their order. So, are you curious about this internet famous laksa? (*)

---
---
| | |
| --- | --- |
| Publisher | : Ahmad Rizki Mubarok |
---