News Commerce
Suluban Cliff Bali Villa Brings New Spirit to Their Place
Rabu, 22 September 2021 - 14:02 | 16.41k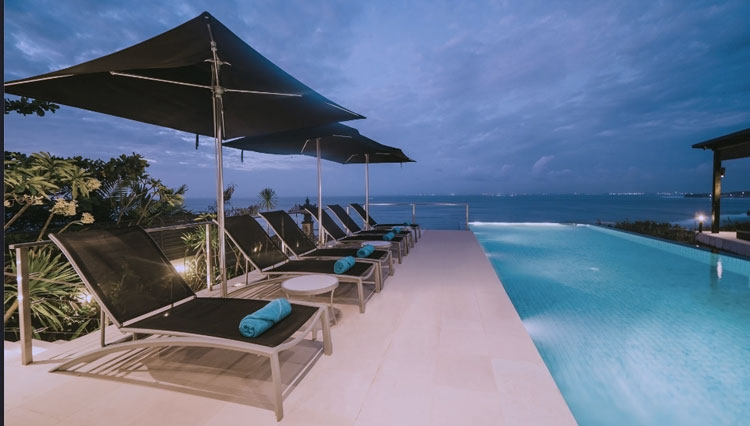 TIMESINDONESIA, BALI – After undergoing a meticulous revamping process, Suluban Cliff Bali Villa opens up its door once again for beloved global guests. For this case, this villa gives a new touch to their place which will make you feel more comfortable during your stay.
For you who planning to ho to Bali and looking for some place to stay, Suluban Cliff Bali Villa will be the finest staying alternatives in Southern Bali. With the timeless vista of blue Ocean from a vantage cliff viewpoint, this villa offers a world-class accommodation and service.
Situated in the exclusively secluded beachside, overlooking the vast blue Ocean, the new and improved Suluban Cliff Bali Villa offers the tropical tranquility at best for your holiday escape. You will be pampered by the magnificent vibe from morning's first light to the starry night, all in the leisure of our luxurious private villa.
During your getaway, guests can also indulge themselves with arrays of top-notch facilities and amenities in Suluban Cliff Bali Villa. You could spend your time at Infinity Pool with vibrant, sizable floaters, uber-convenient Lounge Bale and scenic Pool Terrace. The attentive and professional staff will also provide the you with personalized service to ensure your memorable staying experience.
Beautiful landscape of Suluban Cliff Bali Villa. (Photo: Suluban Cliff Bali Villa for TIMES Indonesia)
Suluban Cliff Bali Villa guarantees every guest a lavish comfort during their precious holiday moment. This villa is located right next to those exotic destinations such as Padang-Padang beach, Labuhan Sait and Bukit coastline; which has been renowned as some of the earth's top surfing destinations.
All these will make you feel like you were living in a long lost paradise. Just walk for a minute and you will find beautiful vast stretched shining white sand next to your villa. The beautiful scenery around will sooth your soul and make you find some serenity in solemnity. Not to mention the nice tropical breeze touching your face.
This place had just been reopened on September, 212021. They threw a nice opening party which was attended by their internal staff and honored guests. The Malespas, a traditional ceremony was done at 6 a.m. to ask blessings for their property and business.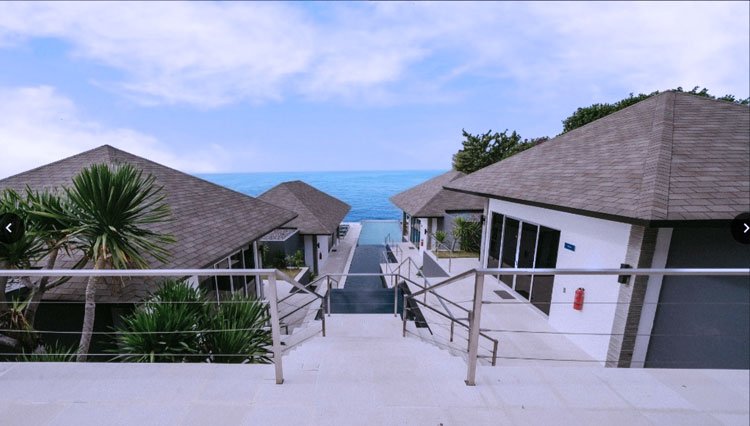 Ocean view you can get from Suluban Cliff Bali Villa. (Photo: Suluban Cliff Bali Villa for TIMES Indonesia)
Suluban Cliff Bali Villa also held an intimate afternoon party from 11-16pm on the same day. All the attendant joining the party and following the safety protocols as what the government had said. This marks a new chapter for Suluban Cliff Bali Villa one that we would like to cherish and hope to bring the best experience for our beloved guests.
For more information about Suluban Cliff Bali Villa you could check their website on www.sulubancliffbali.com or send them some email to info@sulubancliffbali.com. You could also find this exclusive Villa at Pantai Suluban St, Pecatu, South Kuta, Badung Regency, Bali. (*)
Anda butuh informasi program ini?
Hubungi News Commerce Room TIMES Indonesia di
08-822-2850-8611

KLIK
(WA Only)
---
---
| | |
| --- | --- |
| Publisher | : Lucky Setyo Hendrawan |
---