English
World Cleanup Day 2021, Senggigi Had Beach Cleaning
Minggu, 19 September 2021 - 14:19 | 13.77k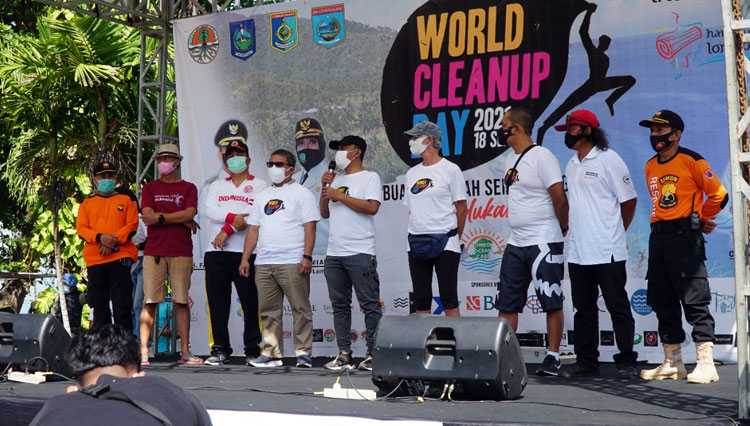 TIMESINDONESIA, LOMBOK BARAT – In order to commemorate the World Cleanup Day 2021, the local government of West Lombok takes the locals to gather and do some beach cleaning at Senggigi. This activity was conducted on Saturday (18/9/2021). Lots of the local becomes the volunteer and joining the event.
The Mayor of Lombok Fauzan Khalid also took a part on the event. He led the activities and monitor it himself. "We all know Senggigi has become one popular destination for the tourist. And it has become our obligation as the society to keep this iconic place clean and shine," Fauzan said.
He also stated that this could be a local habit that will go on and on not till the rest of their life. Fauzan put so much concern towards the local visitors behavior who throw their waste anywhere as they like without concerning the future effect to the environment.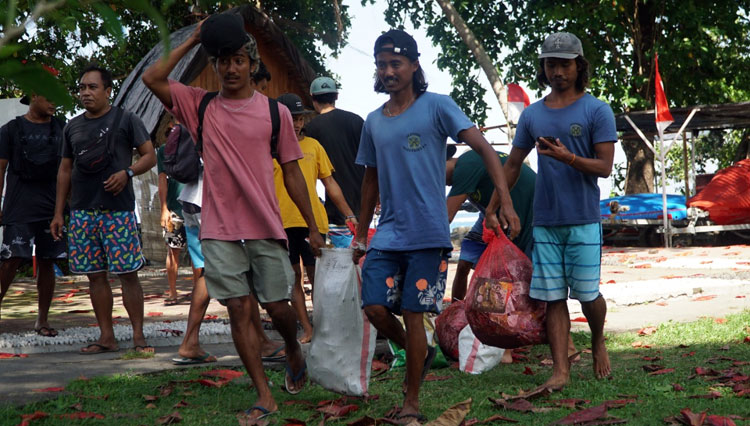 "It all now depends on us as a good society. We must start to put our concern deep down from the bottom of our heart," Fauzan added.
Senggigi has become an iconic tourist destination in Lombok. This beach has been well known to be world class tourist destination. Lots of tourist has coming to this place for its beauty. Sometimes, before the pandemic, at leasst once in a year, a world class festival was held in this area. And that will give more benfit to the local community of West Lombok. (*)
---
---
---