English
Get an Exotic Taste of Fried Rice at Nasgor Cakman Madiun
Selasa, 14 September 2021 - 03:22 | 26.92k
TIMESINDONESIA, MADIUN – Fried Rice has become a.common food you could find in Indonesia. It has such nice taste what will make you salivating just by smelling it aroma while it was cooked. And to make the taste more exotic, a fried rice food shop, Nasi Goreng Cak ManMadiun trying to mix it with the local condiments.
The Indonesian has certain way of cooking it that makes the taste way more different and tastier than those fried rice you found in any other country. And that's what Nasi Goreng Cak Man food shop trying to present.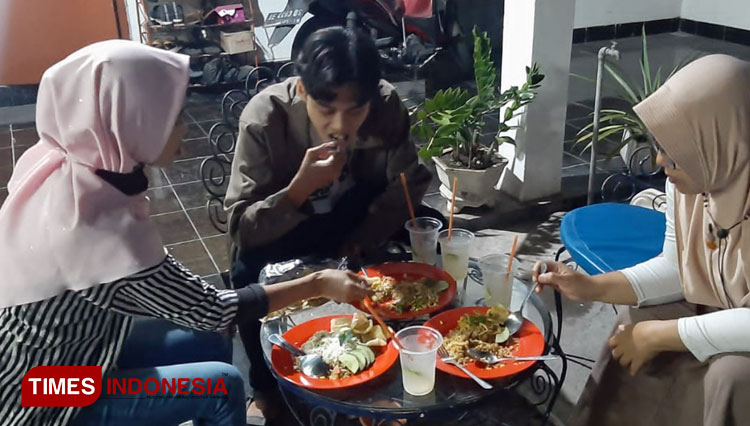 Salman, or well known by Cak Man by the local community is the man behind all those nice taste of fried rice at Nasi Goreng Cak Man. He keeps trying to bring the best taste of fried rice to his customers. Including by making another innovation and keep working on the new taste.
This time, he has Nasi Goreng Pecel or the fried rice with peanut sauce. As its name, this fried rice is a mix between fried rice and peanut sauce. The two ingredients make a perfect combo in your mouth.
"I'd like to find something new and interesting. Turn out lots of people love this new taste. They say the peanut sauce is the key," Cak Man said on Wednesday (8/9/2021).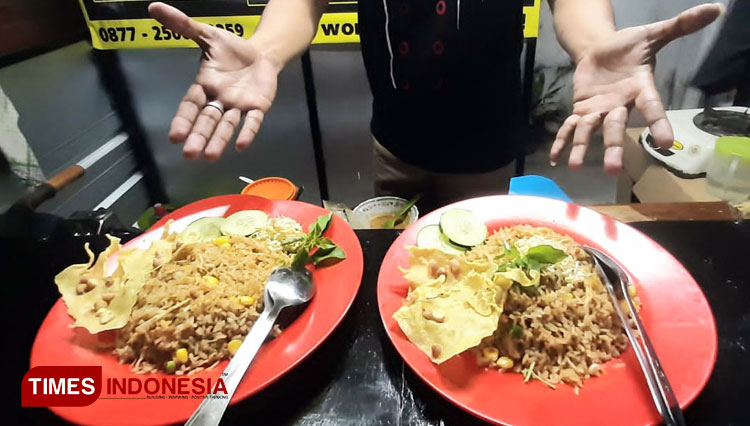 Located at Jalan Serayu Barat Gang III Nomor 33b, Nasi Goreng Cak Man food shop doesn't charge much for a pax of this exotic dish. You could have the fried rice for IDR 13 K/pax. This fried rice will definitely bang your buck.
Other than the peanut sauce, Cak Man also added some typical condiments that suit to peanut sauce such as peyek (crispy fried rice flour with peanuts) and some veggies to go along with it. But this make the fried rice taste more fresh and nice.
"I was shock at first, I was ordering for a fried rice, but how come some peanut sauce came with it, but then after I dig in, it keeps me wanting for another scoop," a local customer at Nasi Goreng Cak Man Madiun said. (*)

---
---
| | |
| --- | --- |
| Publisher | : Sofyan Saqi Futaki |
---