English
Mooncake Hampers, the New Trend of Celebrating Mid-Autumn Festival
Selasa, 07 September 2021 - 01:31 | 44.99k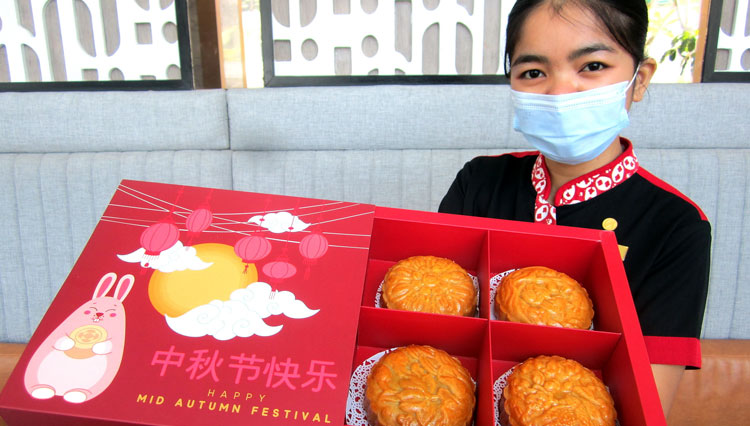 TIMESINDONESIA, SOLO – A mooncake is a type of Chinese dessert that is eaten during the celebration of the Mid-Autumn Festival. In its country of origin, mooncake is also known as Thiong Chiu Phia.
Mooncake has become synonymous with the Mid-Autumn Festival, which is also known as a harvest festival about lunar appreciation. This celebration usually takes place from mid-September to early October.
To welcome the Mid-Autumn Festival, Swiss Belhotel Solo officially launches mooncake hampers for anyone in Solo. The most interesting thing about this mooncake hamper is that it has more choices of flavours, with a combination of savoury and sweet.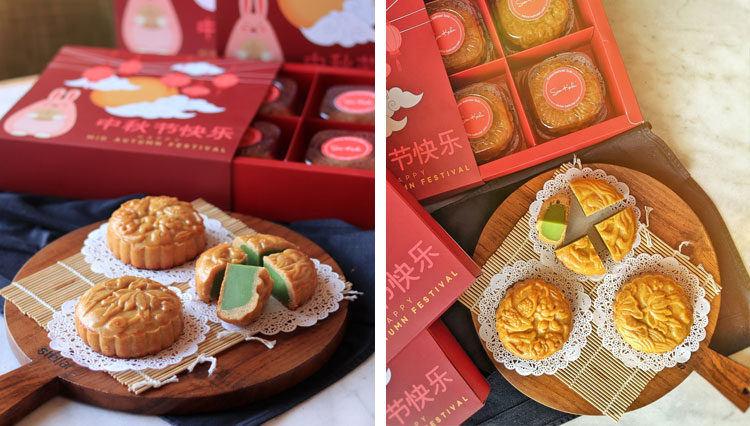 Mooncake hamper by Swiss Belhotel Solo. (PHOTO: Documentation of Swiss Belhotel Solo)
"Our mooncake hamper is exclusively made for our guests, who are mostly Chinese people," said Tian Riauska Fandy, the Marketing Communication & Graphic Designer of Swiss Belhotel Solo.
Tian said that they plan to make this mooncake hamper as one of their signatures in Swiss Belhotel Solo after testing the market demand. They expect this mooncake hamper can be the perfect gift for your colleagues, relatives or family.
Meanwhile, Rianto Wijaya the Chinese Chef of Swiss Belhotel Solo added that mooncake is a must-eat food during the Mid-Autumn Festival.
Mooncakes are often in shape of a circle. According to Chinese culture, a round shape symbolizes completeness and reunion. However, nowadays, mooncakes are available in various shapes. The top of mooncake in often embossed with elaborate designs which can include floral patterns.
"Our mooncake hamper is available in a box of four with different flavours, such as pandan, mung beans, red beans and white lotus. We also serve the original mooncake flavours, which are red beans and white lotus with salted egg filling," said Chef Rianto Wijaya.
Each mooncake made by Rianto Wijaya has different patterns, such as water lily, sunflower, birds and Koi fish, that are matched with the classic traditions. (*)
---
---
| | |
| --- | --- |
| Publisher | : Sofyan Saqi Futaki |
---