English
Check this Stunning Destination at Bangkalan
Selasa, 31 Agustus 2021 - 22:07 | 15.98k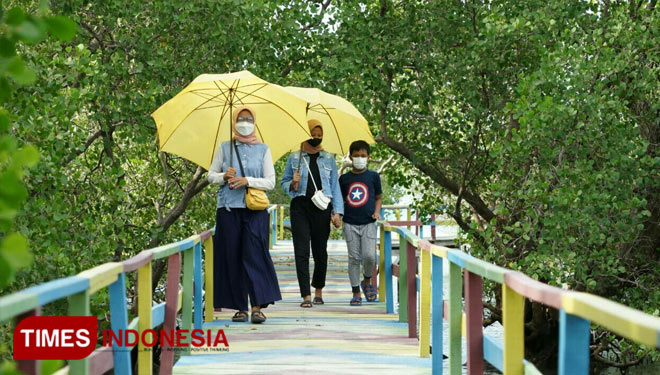 TIMESINDONESIA, BANGKALAN – The beauty of local scenery around Labuhan, Sepulu, Bangkalan, East Java has attracted some investors to manage and help it grow. The mangrove forest has become their main concern to bring the tourism industry in the local area rise back and shine.
It's the Pertamina Hulu Energi West Madura Offshore (PHE WMO) which putting more attention to this beautiful place. With the help of the local fisherman they turn this place into one adorable place that will make your jaw dropping.
They put more concern to the mangrove area. They also put another concern towards the coral lies on the shore. "This is one eco eduframing to prevent the abrasion happened on the beach," Nohammad Sahril, the Chief of local Tourism Awareness Community said.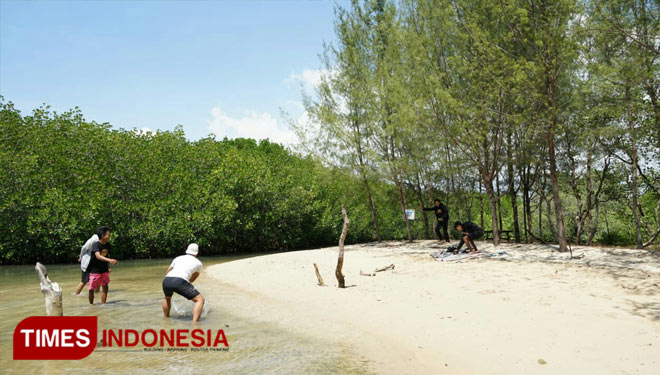 Yhe action was started in 2014. Together they fix the 17,5 hectares mangrove forest which happened to be in it's worse condition. There were only around 0.6 hectares area left with good condition by that time.
Time flies by and they keep doing whatever they can to bring the lush green mangrove forest back to its former glory. And now, after after 6 years dealing with all the obstacles and with lots of patience the mangrove forest starting to shine and show its beauty.
Now, you could walk around the mangrove forest at Bangkalan with your family and enjoying the lush of green forest for yourself. The sound of birds chirping and the cool climate as well the nice summer breeze will make you feel like you were somewhere in Amazon yet in decent way. (*)
---
---
---