English
Check This Stunning Scenery at Apar Pariaman West Sumatra
Selasa, 31 Agustus 2021 - 02:30 | 19.14k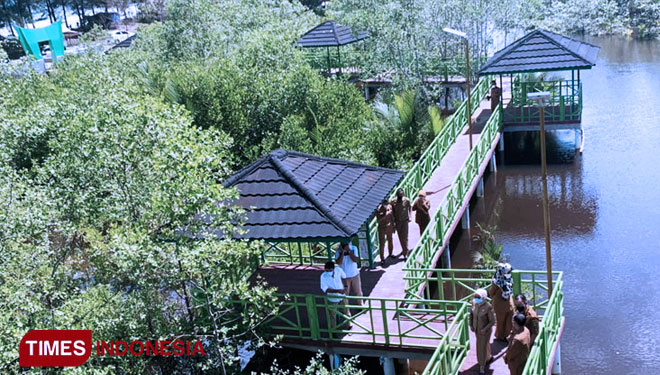 TIMESINDONESIA, PARIAMAN – If you would like to find a hidden paradise, then you need to check Apar Tourism Village of Pariaman, West Sumatra. This place has been acknowledged as 5 best tourism village 2021 in the province.
"We are so proud of them, and we hope that this achievement could bring them such a better state and bring them a positive impact for the tourism industry Pariaman," the Head of Disparbud pariaman Dwi Marhen Yono, said on Thursday (26/8/2021).
Following to the new status, the local government appreciate Apar Tourism Village and gave themich more attention. The assessment team will go to the place for further checking. They will check everything about the Village and decide the result later.
All the facilities and the beauty of Apar tourism village will become their main consideration whether this place is good enough to be called as the best tourism village in the province.
Apart from all those itchy bitchy sheet of numbers and marks this place has become one attractive place with its stunning natural scenery. It has such a nice ambience with lots of shade and beautiful spots to enjoy.
Apar Tourism Village of Pariaman, West Sumatra has such a nice spot to enjoy the sunset. It highlights the nickname of Pariaman itself, "The Sunset City of Indonesia. "We will assess all the facilities from the restaurant, souvenir shops, restroom, and other public facilities," Dwi Marhen Yono ended. (*)
---
---
---