English
Check This Fancy Mooncake Hampers of JW Marriot Surabaya
Jumat, 06 Agustus 2021 - 03:28 | 43.84k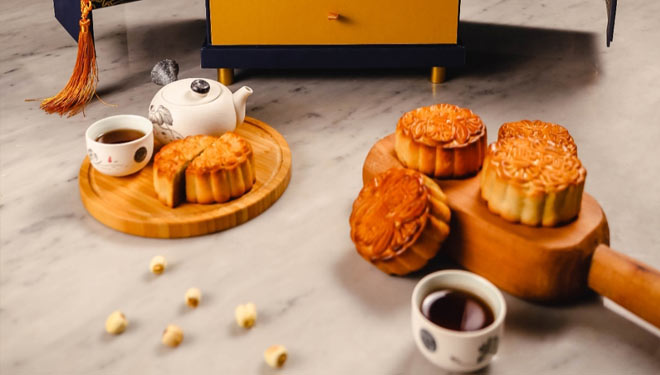 TIMESINDONESIA, SURABAYA – Mid- Autumn Festival usually will be celebrated during October 1 annually. And JW Marriot Surabaya couldn't help not to participate on this event by creating fancy hamper they called as Luxury Golden Lotus for limited edition. On this occasion, the hotel trying to give their customers the best hampers of mooncake for their colleagues.
Moon cake is such typical cake that has to be served during mid-autumn festival. This cake symbolize happiness and it is expected that those people who eat this cake will get some happiness for the whole year. As it's traditionally served during Chinese festival, this cake commonly found in Asia such as China, Hongkong, Malaysia, and of course in certain places in Indonesia. Unfortunately, this hampers available only for several numbers.
For this occasion, JW Marriot prepares a fancy hampers of mooncake along with a set of elegant classic tea set. Chef Affat the Executive Chef at Tang Palace Chinese Restaurant creates a set of nice mooncake with several variants.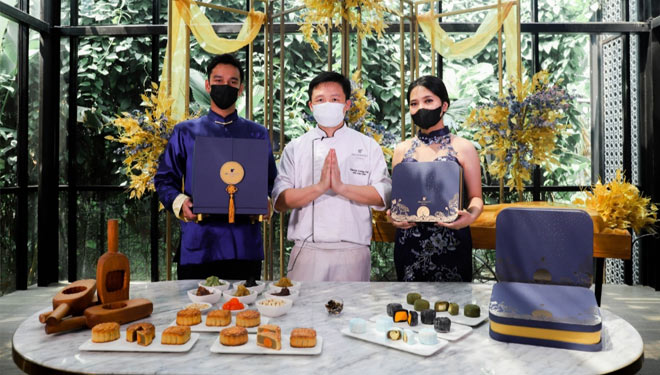 This Executive Chef of JW Marriot has prepared baked mooncake and the snow white mooncake with lots of filling and flavor such as Durian Musang King and Butterfly Pea Flower.
JW Marriot also has White Lotus, Green tea, Red bean, and Black Sesame Lotus for the baked mooncake and
Signature Snow Durian 'Musang King', Mooncake Snow 'butterfly Blue pea flower' with lychee flavor filled with pulp cranberry pasta or pineapple jam or Choco truffle.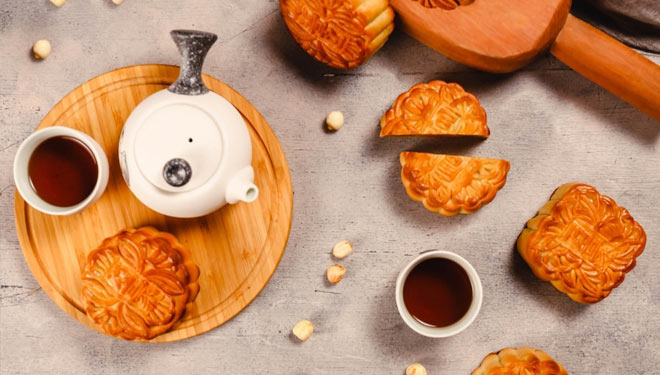 "This hampers could be grab at JW Marriot till September 15 2021, Special Corporates Box for instance for IDR 566 K++," Mona Cella, Assisten Director Marcom JW Marriott Surabaya said on Wednesday (28/7/2021).
A set of Luxury golden Lotus (Limited Edition) mooncake hampers of JW Marriot could be purchased for IDR 1.588 K +. This package includes 4 baked mooncake with a set of fancy=y traditional tea set. You could also chose Premium Blue Moon Package for IDR 758 K ++ which includes 5 snow mooncake with cutleries.
For early bird or those who order the mooncake hamper before August 17 2021, JW Marriot Surabaya will give you 25% off sale and another 5% discount for those who hold Marriott Bonvoy membership card. For more information about this package you could call them on +6231-5458888, or text them via WhatsApp on +62811-3529-278. Or check their official website www.jwmarriottsurabaya.com.(*)
---
---
---