English
6 Foods to Eat when You Have Cold
Jumat, 30 Juli 2021 - 03:37 | 26.52k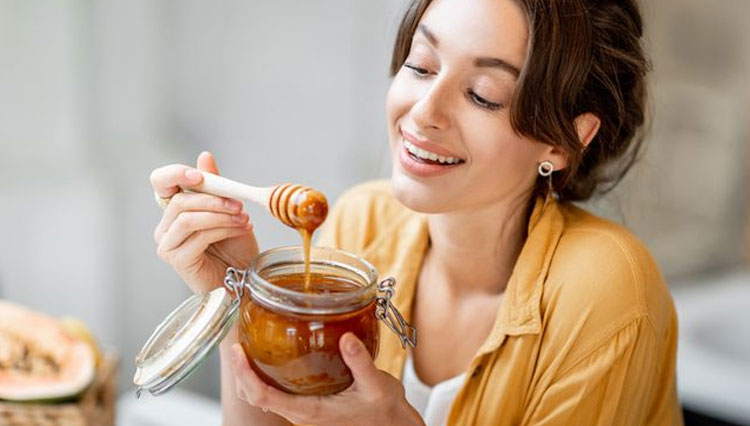 TIMESINDONESIA, JAKARTA – When you have cold or fever, sometimes you will lose your appetite. But certain food will bring it back or sometimes they just act as a home remedies. These foods were believed to able to be a good cure for your cold. Even during your worse time. Taken from Hello Sehat, let's find out what are those foods we were talking about.
Chicken Soup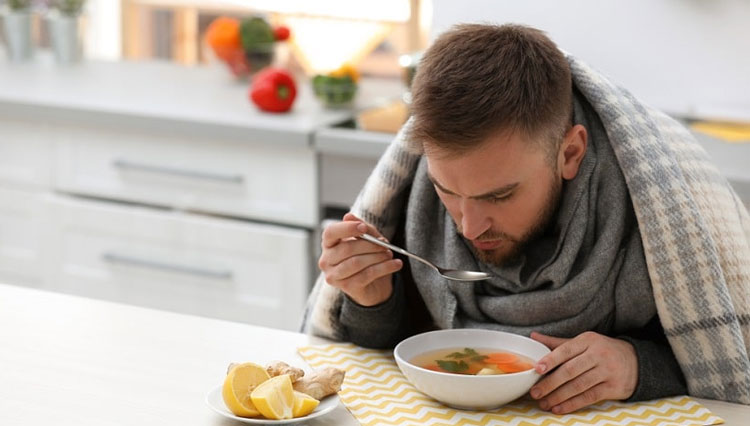 Illustration: a guy having a bowl of chicken soup. (PHOTO: 123RF)
Chicken soup has been well known all over the world as the best foods while you catch a cold. The steam from soup or broth speeds up the movement of mucus through the nose to relieve congestion. A healthy soup also helps reduce some inflammation occur from the flu. The carbs and nutrition in it will give you some more energy to at least wake up from your bed. It is also believe to be able to boost your immune system.
Garlic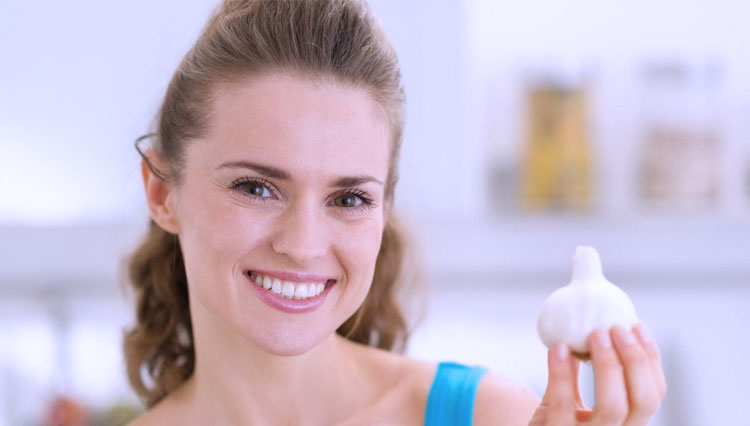 Illustration: garlic is good for your cold. (PHOTO: Alliance Images/Shutterstock)
Garlic has been used as a home remedies from time to time. It's usually used to fight illnesses, fight infections, and treat wounds. Research also said that garlic could help to boost your immune. The allicin oil shows to become an effective antimicrobial agents. You could take a clove or two of garlic for your daily intake to fight the cold.
Honey
Research shows that taking raw honey could eliminate cough and inflammation. Take it off a spoon to soothe your throat and potentially relieve a cough, or stir it into to your chamomile tea. But for your consideration, honey is not prescribed for kids under 12 year old for it could cause infant botulism.
Green Tea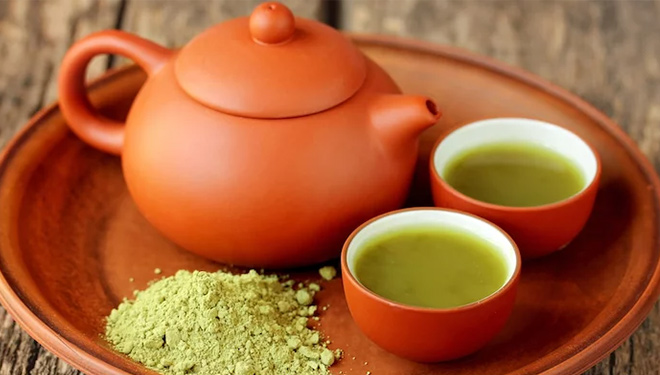 Illustration: Green tea. (PHOTO: Dokter Sehat)
Green tea has been well known to become a good antioxidant that boost your immune. Drinking it while hot will sooth your stuffy nose and make you able to breath better. Consuming green tea regularly will also build you a strong immune to fights against bacteria and viruses.
Fruits with Vitamins C
Some studies said that fruits with vitamin C could help relieve your cold. The vitamin C acts as an antioxidant which is needed for DNA repair and serotonin production. It latter helps promote happiness and sleep. You could take a cup of vitamin C juice for your daily intake. You could get it from strawberry, orange, lemon, tomato or broccoli juice.
Red Meat
Zinc is also one important part for your immune system. Consuming non fat red meat which rich in iron and zinc will be good for your immune system. It also good to tackle some inflammation happens before your cold get worse. For this reason, it is better for you to consume red meat when you feel like you are going to catch a cold. You coould have it from those poultry animals, fish or even clamps. (*)
---
---
| | |
| --- | --- |
| Publisher | : Sofyan Saqi Futaki |
---