English
Lapak UMKM Patihan Sidodadi Madiun, Best Place to Get Your Coffee
Jumat, 16 Juli 2021 - 23:20 | 14.78k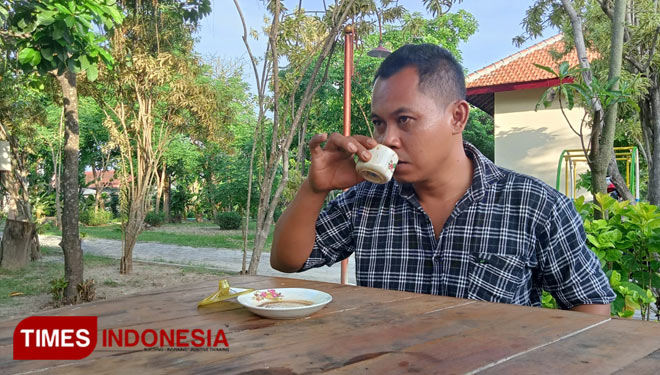 TIMESINDONESIA, MADIUN – Located next to Purbaya bus Station, Madiun, East Java, Lapak UMKM Patihan Sidodadi has become the locals favorite place to spend their time while waiting for the traffic to normal. Yes, mostly the customers are those employees who work around the area.
Lapak could be meant as food shop or coffee shop, or even a small shop that sells groceries. Yes, you could find lots of things offered at place. It looks like a business centre where everything could be found at to place.
"I like to spend my evening at this place, having a cup of coffee and trying to get some ideas for my job," Dosik a local community said on Monday (12/7/2021).
However, during this social restrictions, there are only few shops left in business. There are only 3 shops opened their business from several shops listed on the area. "It's safe enough, not that much people coming to this place," Dodik added.
This shop was one of 27 shops built by the local government in their city. They put the other shop in 27 different locations in the city. These shops will help to raise the locals to introduce their products.
"We support them with some fund. We planned to develop the shops including Lapak UMKM Patihan Sidodadi Madiun in accordance to this pandemic and vaccination time," The Head of DPRD Madiun said. (*)
---
---
---