English
UIN Malang Holds a Service for the Country
Sabtu, 17 Juli 2021 - 00:13 | 16.18k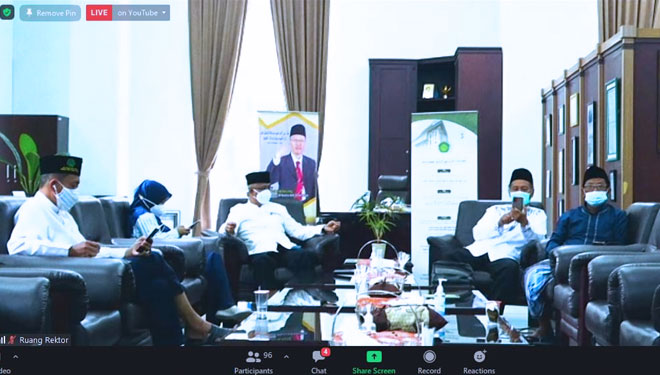 TIMESINDONESIA, MALANG – UIN Malang or well known as Universitas Islam Negeri Maulana Malik Ibrahim Malang holds a service for the good of the country. The service was conducted by taking all participants on an online mass prayer, reciting Quran, and more on Friday (16/7/2021).
The service was lead by KH. M. Baidlowi Muslich, The Director of MUI Malang. Some staffs of UIn Malang including the Rector of UJN Malang himself, Prof. Dr. H. Abdul Haris, M.Ag., were also spotted on the online meeting.
FOR MORE INFORMATIONS ABOUT UIN MALANG PLEASE VISIT www.uin-malang.ac.id
"(We do it) this morning, just like our tradition that we have hold for. We utter the pray to Hod, so he will listen and answer all of our pray, May God save us from bad things, get better for those who are sick, and get lost of the pandemic," Dr. H. Isroqunnajah, M.Ag, the Deputy Rector of UIN Malang said.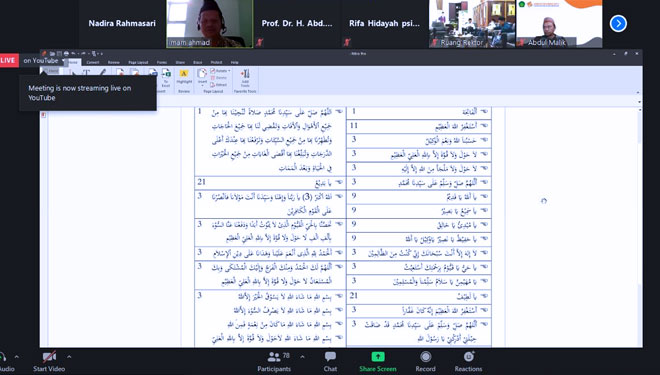 KH. M. Baidlowi Muslich were also utter some speech during the service. He started with the True meaning of love to God and only God. He also said that human has different point of view nowadays and tend to live to love their life in the world not after.
"In fact, the world wouldn't feel complete if you don't remember Allah, and as well with the hereafter, it would be incomplete without his forgiveness, as well heaven wouldn't be nice without his appearance" KH Baidlowi said.

FOR MORE INFORMATIONS ABOUT UIN MALANG PLEASE VISIT www.uin-malang.ac.id
He also reminds everyone who attend the service about the life after death. And that there are only 3 main things that will walk you yo the cemetary, the family, their treasure, and good will. And good will will be the only thing that accompany them till their grave.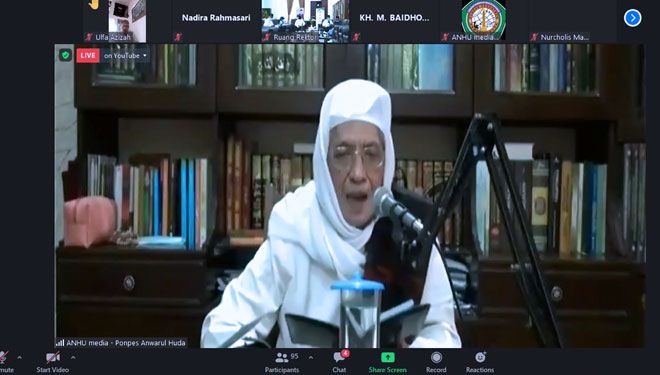 FOR MORE INFORMATIONS ABOUT UIN MALANG PLEASE VISIT www.uin-malang.ac.id
"That's what our prophet said to his beloved wife Siti Aisyah," KH. M. Baidlowi Muslich explained during the teleconference service with UIN Malang. (*)
---
---
| | |
| --- | --- |
| Publisher | : Sofyan Saqi Futaki |
---