English
UIN Malang Students Become Runner Up at MFQ of IPPBMM 2021
Jumat, 16 Juli 2021 - 00:14 | 18.67k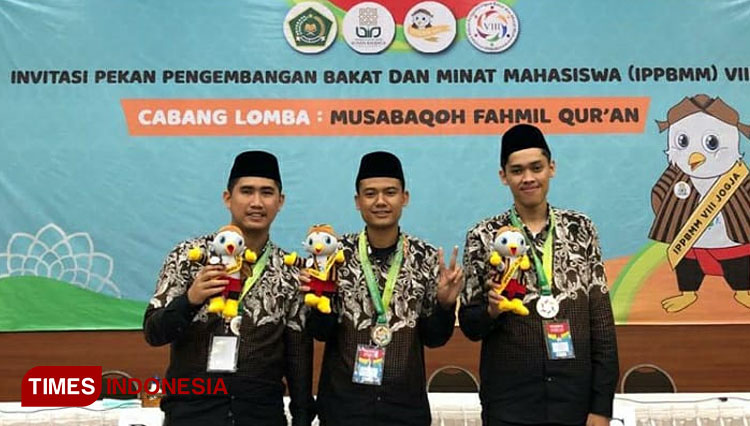 TIMESINDONESIA, MALANG – The student of UIN Malang (Universitas Islam Negeri Maulana Malik Ibrahim Malang) keep showing their talents in every aspect including at Musabaqoh Fahmil Qur'an (MFQ) on Invitasi Pekan Pengembangan Bakat dan Minat Mahasiswa (IPPBMM 2021. A competition to show how deep is their undertanding to Quran.
They went in group for this competition. Those students represent UIN Malang at that time was Syaif Al Haq, Ahmad Zulkurniawan, and Hafidz. All of them were coming from different understanding and major. Beside UIN Malang there lots of universities in Indonesia that join the competiion.
FOR MORE INFORMATION ABOUT UIN MALANG PLEASE CHECK tHEIR WEBSITE www.uin-malang.ac.id
The competition was held at the Literature Faculty of UIN Jogja on Tuesday (22/6/2021). And the next day Wednesday (23/6/2021), they do the final for the competition and UIN Malang luckily happened to take the 2nd place or runner up.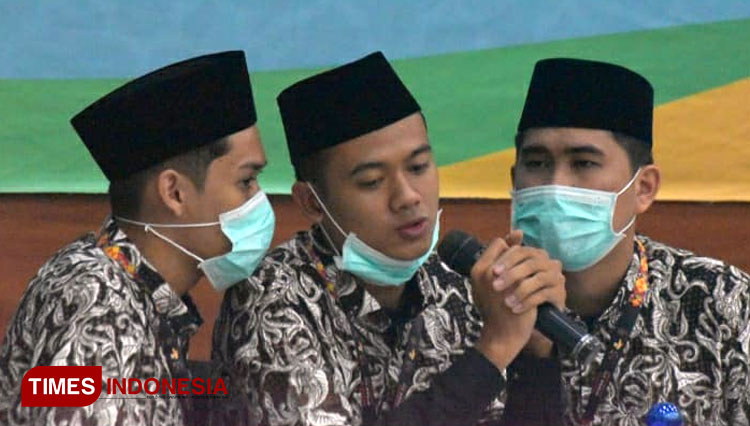 "We are so happy that we could take the runner up. This achievement motivate us to keep spreading the Quran, or at least read, memorize, and learn it day by day," Syaif Al Haq, a student of UIN Malang said said on Saturday (26/6/2021).
In addition, Syaif Al Haq also explaines that the competition was just like a trivia with certain question connected to your knowledge to Quran. Their understanding and analysis skill in Quran were also being questioned during the competition.
FOR MORE INFORMATION ABOUT UIN MALANG PLEASE CHECK tHEIR WEBSITE www.uin-malang.ac.id
Syiaf also said that there were around 16 temas joining the competition. They were all did so well and keep competing each other during thta time. Yet, from all those magnificent students the judges must to decided at least the top 3 between them.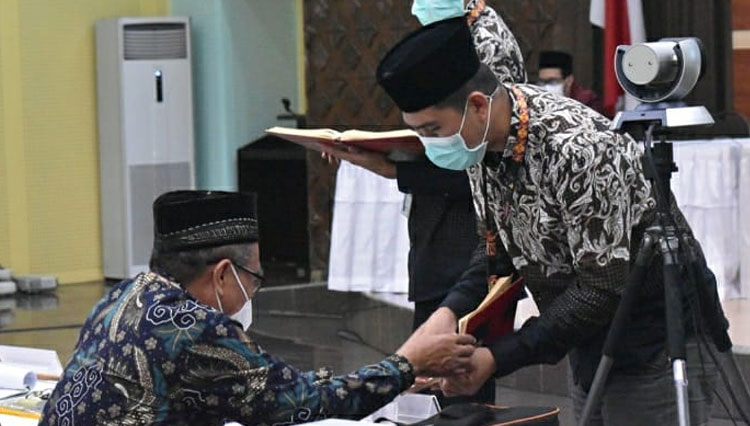 Syaif and his friend said that they will not stop in there and will keep their p[rogress to be better and better.They will keep learning to add and sharpen their knowledge in Quran.
"At least we will try to create new generation at UIN Malang who wilk walk with us on our path and make use of his knowledge to brin gthe name of our university," Syaif Al Haq ended.
FOR MORE INFORMATION ABOUT UIN MALANG PLEASE CHECK tHEIR WEBSITE www.uin-malang.ac.id
---
---
| | |
| --- | --- |
| Publisher | : Sofyan Saqi Futaki |
---