English
Be the True You and Embrace Yourself
Sabtu, 03 Juli 2021 - 03:05 | 18.20k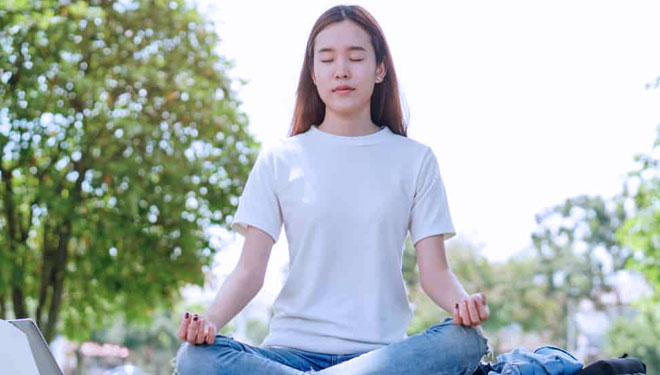 TIMESINDONESIA, JAKARTA – To embrace and loving yourself is sometimes the hardest thing to do. Some people would love to just listen what people say instead of loving themselves they way they are. And what worse is that those people doesn't care to our feeling.
They tend to call out some for our lackness and just ignore the positive things in us. They just criticizing without considering our feeling. They criticize everything on the way we dress, they we talk, they way we walk, and even our personal life.
Those who listen to them will loose their unique identity. But one thing you should always remember, we don't need to conform anyone, we just need to make ourselves happy without hurting anyone. And we have certain way to embrace yourself and make you happy with it. Check the list out.
1. Identify yourself
It is important to find what you really like, what you love, or what you wanted to be. It's okay to be different. You don't have to like the same thing like your friends or may be your family. If you like to draw and have a huge crush on nature, it's okay if you want to be an artist who focuse on nature. Or may be something else.
2. Try to say NO!
Don't take for granted what people say or told you to do. Sometimes you just need to stand for yourself and say NO to them. Never feel guilty to reject some of help request from you friend or your colleagues. Its not being so selfish, it just giving your self a time and moment to love yourself and get away from bigger problems.
3. Stop comparing yourself to others
In reality, people always comparing themselves with others. That's normal, but always realize what's Good for someone is not always fit on you. Or may be you compare your belongings to others, your salary, your car's, your house, your bag, but instead of doing this it's better on focusing on yourself and do positive things and make out life better.
4. Self care
Self care is a must. It's not a thing to do weekly, monthly, or worse annually. It's something to do everyday. Start by smiling once you wake up, groom yourself, may be some bath and some make up.
Cologne to make you feel nice and fresh all day, working out or little exercise. And don't forget to have a healthy diet and do things that will make you happy such as listening to music, watching some movie or reading.
5. Express your feeling
To express your feeling, your thoughts is one crucial thing to do. To keep your emotions deep inside will be harmful thing to yourself. It's just like a ticking bomb where we just need to wait the right time to explode. Express your feeling in a good way and seek a way to deal with it.
6. Believe and achieve
Believe in your self, believe that you can do everything. It may takes time to achieve your goal but just remember that you can do it. Read some motivational books like those Believe and Achieve by Paul Hanna or those Dr. Seuss series.
All those thing stated above will lead you to be a better person and will make you embrace yourself more. Remember that everyone is not perfect, that everyone has some flaw, but just try to embrace yourself and take the imperfection. (*)
---
---
---