English
Jababeka Presents Kraton Residence
Jumat, 02 Juli 2021 - 10:37 | 10.86k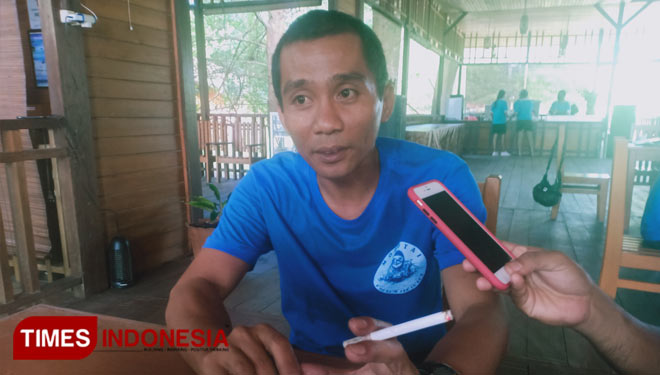 TIMESINDONESIA, MOROTAI – Jababeka, the developer of the biggest and most comprehensive smart township in east Jakarta had officially presented Kraton Residence. A new premium housing area of choice with numerous classy facilities under the green-building concept, during the moment of Grand Product Knowledge, an event to officially introduce the product to the public and property agents held at the development site of Kraton Residence, Kota Jababeka Cikarang.
Kraton Residence is aimed for upper middle class. located strategically with smart home design. A modern tropical housing inspired by Javanese cultural elements and the Palace as the residence of Kings, Queens and Sultans.
President Director of Jababeka Residence, Sutedja S. Darmono said proud and happy to bring Jababeka's latest creation, Kraton Residence. A featured housing under a smart house & green building concept with the best location and equipped with numerous supporting classy facilities.
"Kraton or keraton, which is known as the residence of King and Queen, became our inspiration in developing this new housing, combining it with a sustainable modern concept and design," Sutedja said.
Furthermore, Sutedja explained that Jababeka would continue to realize its strong vision and commitment to develop a Smart Township area.
The best and most strategic location are indeed the major highlights of this featured product. Not only that Kraton Residence is being developed at Jababeka Area supported by world-class infrastructures such as Jababeka TOD, a Commuter Line station, LRT, elevated highway, Jakarta-Bandung fast train, and 3 accesses to the highway.
The location of the cluster itself is also surrounded by a lot of public facilities such as President University campus, Jababeka Golf & Country Club, Al-Azhar, BPK Penabur and Santo Leo schools, Permata Keluarga Hospital, Japanese Mall, Plaza Indonesia Jababeka and JR Connexion Hollywood Junction as well as Green Market Jababeka.
Meanwhile, Eric Limansantoso, General Manager of Jababeka Residence's Corporate Marketing stated that the first stage of Kraton Residence will feature Sultan (LT/LB 192/167) and Sultan Hook (LT/LB 260/167) with price starting around IDR 3 billion.
Kraton Residence is designed under the ever-modern green building concept which fronts Expandable Area, Natural Lighting, Water Conservation principals and Breathing House.
Through the green building concept, Kraton Residence housing blueprint ensures the implementation of the principals of Appropriate Site Development, Energy Efficiency & Conservation, Indoor Health & Comfort, Building & Environment Management, and Material Cycle & Resources.
One of Kraton Residence's main facility which stands out is Club House with resident-only premium facility, such as private swimming pool, mini golf, outdoor gym, children playground, barbecue pit, outdoor yoga, billiard & table tennis.
Kraton Residence is now officially among the latest products of Jababeka City
Cikarang. Jababeka City with an area of 5600 hectares has been developed since 1989, making it the biggest self-sustaining area in the Eastern corridor of Jakarta. In addition, the area has also been equipped with comprehensive facilities from educational center, wellness center, international golf park, shopping & lifestyle center, business center, up to open green area.
The Smart Township concept is Jababeka's focus in developing Jababeka City, combined with Transit Oriented Development (TOD) concept located at the heart of the city of Jababeka. Supported as well by the development of 15 massive infrastructures.
Kraton Residence is officially open for market as of Juli 1, 2021 and interested party may visit Jababeka Residence's marketing gallery or find out more at jababekaresidence.com. (*)
---
---
| | |
| --- | --- |
| Publisher | : Ahmad Rizki Mubarok |
---