English
Enjoy the Beauty of Blooming Flowers at Celosia Spring Hill Garden Palembang
Jumat, 02 Juli 2021 - 00:12 | 13.34k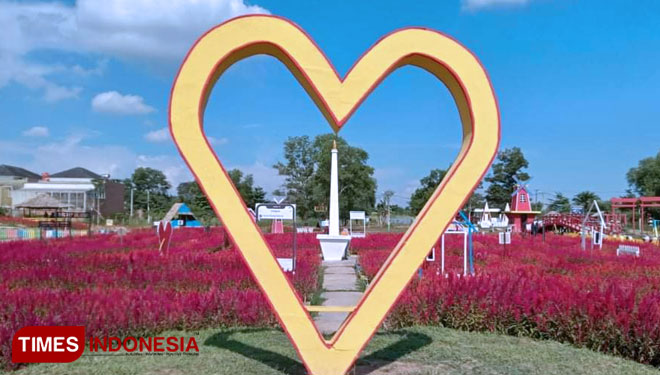 TIMESINDONESIA, PALEMBANG – The local community of Palembang could feel relieved for now they have new place to hang out, at least just to spend their leisure time. This place is so called as Taman Bunga Celosia Spring Hill or Celosia Spring Hill garden.
As its name, this place is merely a park which filled with all blooming Celosia flowers. This park is located at Spring Hill, Talang Kelapa, Palembang, South Sumatra.
Celosia is a flower originally came from Africa. This flowers has such stunning color and when it blooms, it will give you such a captivating view. This flower has become quiet popular lately. And this make the place becomes one attractive destination to go.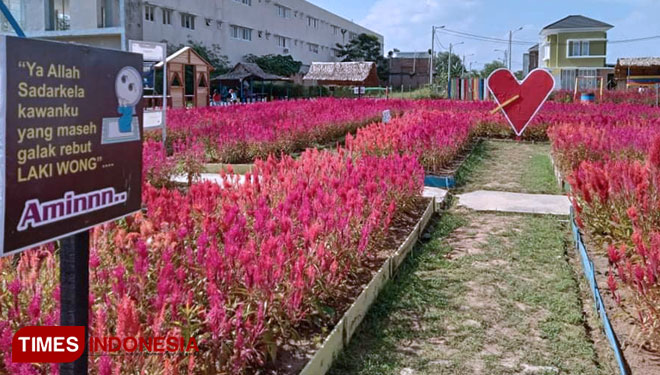 The local community tend to call this flower as bunga cengger ayam or Chicken comb. The flower jus almost looks like those buttercup comb you find on the head of a chicken.
You could visit this place at day time daily on 08.00 to 17.00 local western times. "We also have applied the newest safety protocols to keep the safety of the visitors," Mirwan, the Manager of Spring Hill Garden Palembang said.
Beside the beauty of the flower, Spring Hill Garden also have some picturesque spots for you to take some photographs. It has nice monument, bike, pedicab, shades, bungalow, which will give you an astonishing picture.
Some public facilities such as restroom and cafeteria were also provided for the visitors to make them more convenient. So you don't need to be worry for your belly or when you need to go.
You only need to pay for admission fee for Idr 10 K/pax to get in to this park. And if you have kids under 5 years old, they will be able to play in Celosia Spring Hill garden Palembang for free. So what are you waiting for, take your friends or family to spend your leisure time at this place. (*)
---
---
| | |
| --- | --- |
| Publisher | : Sofyan Saqi Futaki |
---