English
These 3 Restaurants in Malang Offers an Authentic Taste of Korea
Rabu, 30 Juni 2021 - 00:31 | 15.38k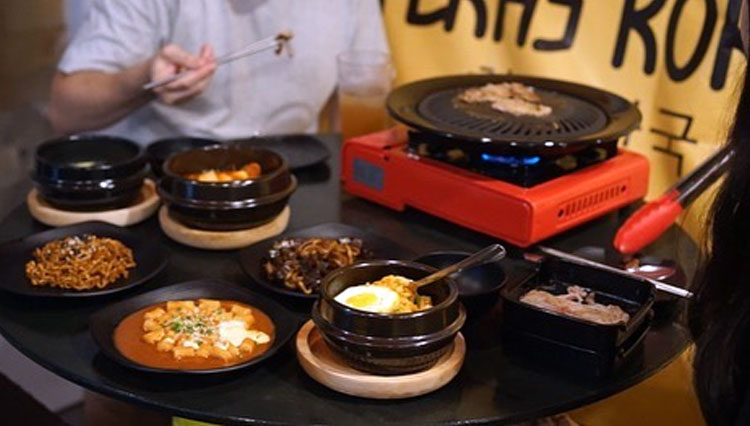 TIMESINDONESIA, MALANG – Korean culture has become a pop culture around the world lately. Seems like their music, their culture, their foods has has been intoxicated most of the people in the world especially the youngsters. Some people also build Korean restaurants to answer this issue. Including these three restaurants in Malang.
These restaurants came out with a nice Korean ambience which will make you feel like you were in South Korea while enjoying the food. They have Korean barbecue equipments, Korean cutlery and the most important thing is they brought the authentic taste of Korean to their table.
However, with all those facilities the dishes in these restaurants are quite approachable in price. They have Tteokboki, Sundubujigae, Rapoki, and more in an affordable way. Without any further do, let check out those restaurants.
1. Aventree BBQ Resto and Homestay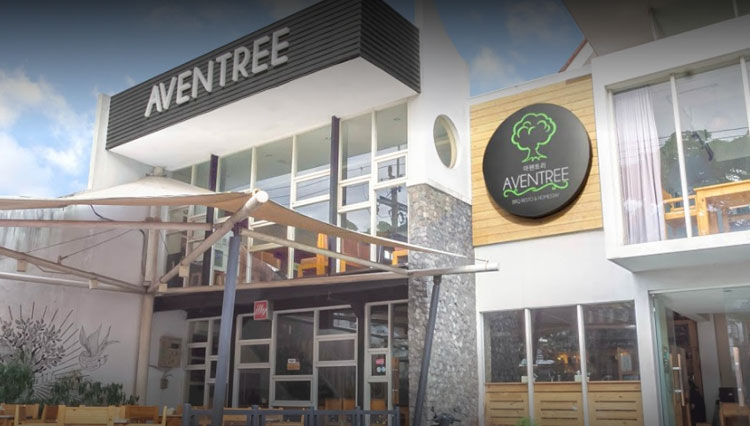 The nice ambience of Aventree BBQ Resto. (Photo: Aventree Bbq Resto & Homestay)

Once you get in to this restaurant you will find lots of Korean ornaments patched here and there. The food served in thus restautant has an authentic South Korean taste which make you feel like you were really in that kimbab country.
This restaurant served Odeng, Bibimbap, Kimbap, and Rameyon. You could find this restaurant at Jalan Soekarno Hatta B4 A. It opens daily at 12.00 to 22.00 local western times.
2. Kimbap Rina (Kirin) Korean Food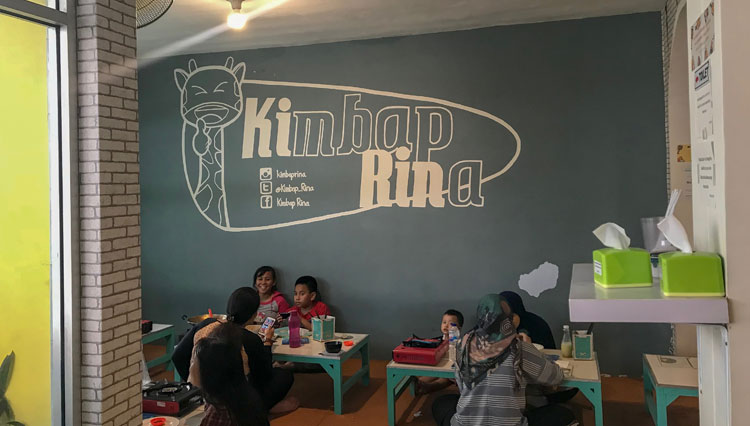 The customers enjoying their food at Kimbab Rina. (Photo: Prisca Lohuis/Travelingyuk)
In this restaurant, you could feel a traditional amvienece of Korea. Ist just like the way most traditional people innJava or middle East to have their meal. This restaurant will take you to sit down on the floor while enjoying your meals.
Kimbap Rina has Rappoki, Topoki, Dakgalbi, some variants of Jjigae that ready to be enjoyed. They also has some interesting dessert such as Patbingsu made ice cream with lots of bariant of topping on top of it such as strawberry, kiwi, cereal, and more. You could find this restaurant at Jalan Kalpataru nomor 40, Malang.
3. Teras Korea
Ad it's name, Teras Korea or Korean Terrace also bring an authentic taste of Korea to their restaurant. Located at Jalan Tlogomas kavling 1, Lowokwaru, Malang you will be taken to enjoy a conventional way of Korean enjoying their dumplings.
All these 3 restaurants give their authentic taste of Korea, including the atmosphere to Malang. These three will be a perfect place to fill your longing of Korean Food instead of flying alone to the country during this pandemic.
---
---
---