English
4 Benefits of Joining Rudi Hadisuwarno Online Cosmetology School
Jumat, 25 Juni 2021 - 05:16 | 17.53k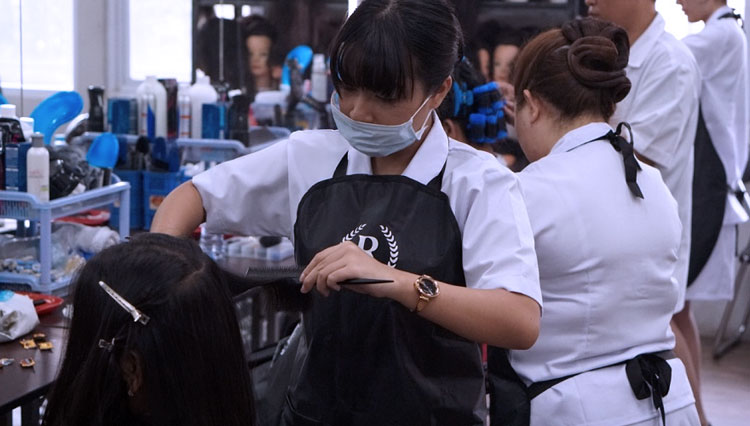 TIMESINDONESIA, JAKARTA – Being at home during this pandemic has made lots of people have more spare time to spend. Some of them will be busy thinking the perfect thing to to spend their time, just like joining beauty class like those in Rudy Hadisuwarno Cosmetology School.
Beuaty school or cosmetology school gives training needed to give beautifying treatments to clients. This online class of Rudy Hadisuwarno will be such a good change to level up your skill and enlarge your knowledge in beauty world.
Some people will be alittle bit hesitate for they couldn't meet the instructor face to face but Rudy Hadisuwarno Cosmetology School will make sure you will have no different feeling than those offline school.
So, we will list you 5 of the benefits you could take from this online cosmetology school. Check them out.
1. Lot saver
Joining an online cosmetology school will give you a bigger change to not be exposed by Covid-19. It's lot saver for you don't need to meet the instructor or your classmates in person.
2. Doable
You could do it anytime anywhere you like. As long as you have a steady internet connection, then your class could be started as soon as you press the strategy button on your computer. Just make sure you bring your make up tools you need for the class anywhere.
3. More intimate
Though an online cosmetology class will befollowed by dozens of students from any range and any area, the intimacy will feel more strong for you feel like you were alone in the class and only listening to your instructor. Yoh could directly turn on your mic whenever you have some question to ask. And the instructor will directly give you a feedback.
4. Easier payment
You don't to go to the administrative office to pay your bill. You could pay it online through bank transfer at the nearest ATM or from your mobile banking. And you could join the class right away. As simple as that.
For more information about Rudy Hadisuwarno Online Cosmetology School, you could check their official website at www.rudyhadisuwarnoschool.id and contact them through it. Enjoy your spare time. (*)
---
---
| | |
| --- | --- |
| Publisher | : Sofyan Saqi Futaki |
---