Peristiwa Daerah
Billy Mambrasar Highlights the Sustainability Principles for Papua Industry Development Plan
Kamis, 24 Juni 2021 - 14:45 | 38.46k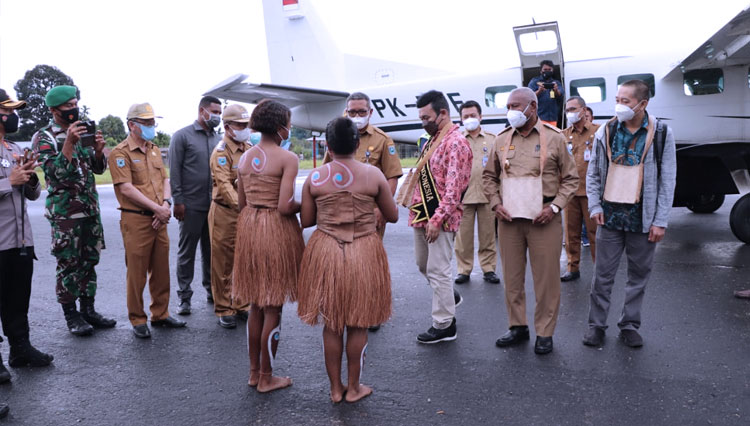 TIMESINDONESIA, PAPUA – As one of the Province in Indonesia, Papua has gained lots of attention either from the government or local association. Just like what Billy Mambrasar did in his 2 weeks visit to Papua and West Papua. He came to the place to ratify the SDGs principles and framework in their Regional Action Plan.
As an ambassador for Indonesia Sustainable Development Goals (SDGs), Billy Mambrasar highlights the principles and frameworks for all sectors. In the occasion, he highlights the willing to adopt the sustainability principles.
During his visit on June 16-20, 2021, he was accompanied by Dominggus Mandacan, the Governor of West Papua. Billy Mambrasar reminds the governor to always keep an eye on the industry development plan and to make in line with the local wisdom.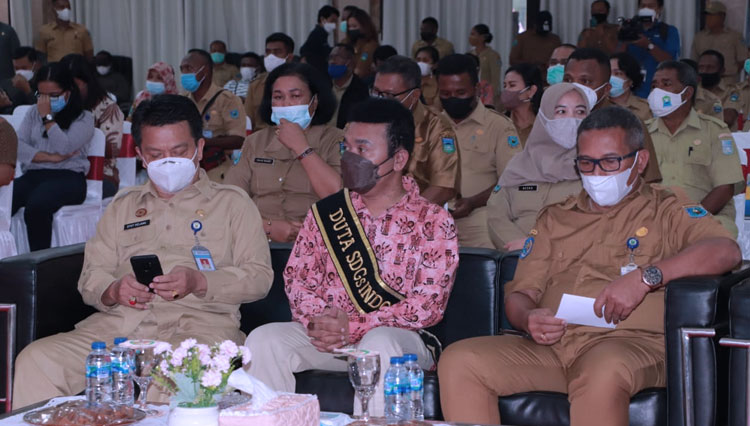 Billy Mambrasar also emphasizes the government to involve the local community in every of their action. They were also need to be taken a part in deciding the right the strategy and plan for their area.
Meanwhile, in Papua, Billy Mambrasar conducted a meeting with the Provincial Department of Agriculture, and talk about the inclusion of indigenous people. They mostly talking about the youth participation in the National Millenial Agriculture program.
This program will ensure that the sustainability and environmental protection principles will be adopted in the way the youth conduct their agricultural activities. This will give the local community some benefit in doing their things.
"I reminded both local governments, that adapting and adopting SDGs principles is for the benefit of them (provincial governments). It is not an additional work, it's just doing the same activities with different ways, and measuring the impacts of what we have been doing using the sustainability language", Billy Mambrasar said.
Billy also spares his time to visit Yapen Island, to see the commodity production, such as coffe, cocoa, seaweed, and vanilla. His visits was aimed to give some views for the Head of this Regency to connect the products with the international market.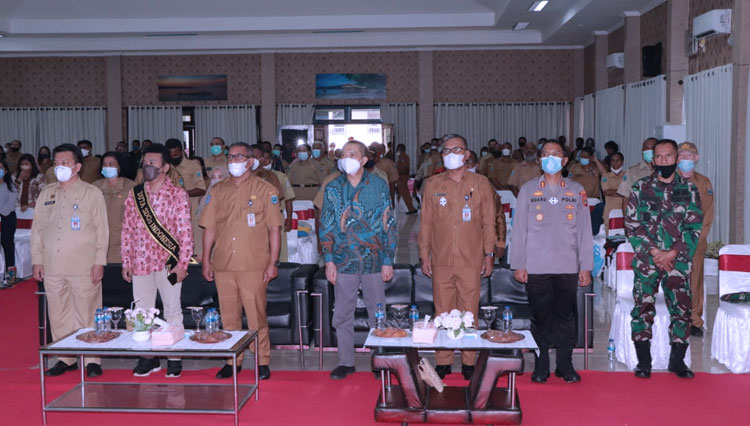 Billy was appointed by the Minister of National Development Planning to be one of the three SDG's Ambassador. She will work in advocating and promoting the implementation of the SDGs principles, across Indonesia.
Since his appointment, Billy has visited 17 provinces, met with 15 Governors, to help hatching the Regional Action Plan to include the SDG's. He's been invited to hundreds of event to speak about the advocates including plastic waste issues in Indonesia, and Asia in International Ocean and Maritime Conference in Oslo, Norway, in 2019.
Billy Mambrasar is also one of 11 Presidential Special Staffer since November 2020. During his role, he keeps advocating the principle of "No one left behind" of the SDGs, by providing some views for the President to accelerate the development of the remote provinces of Indonesia.
---
---
| | |
| --- | --- |
| Publisher | : Lucky Setyo Hendrawan |
---