English
Check How Luwih Yard Festival of Rumah Luwih Bali was Conducted
Selasa, 15 Juni 2021 - 16:23 | 13.93k
TIMESINDONESIA, DENPASAR – Rumah Luwih Bali held an enteristing event called as Luwih Yard Festival. This festival was held on June 11-13, 2021. This festival presents an exquisite three-day culinary and fashion bazaar with all exotic dishes from appetizer to dessert.
The event could be attended for free, and it's opened for public. Beside those exotic foods Rumah Luwih Bali presented some fashion show which highlights the local exotic traditional fabric with exotic motifs and pattern.
Some food trucks, cooking class, bazaar, kids painting also presented to entertain the visitor for those three days. On Sunday June 13, 2021 guests are welcome to enjoy the Sunday Ethnic Fashion Show & Brunch at Rumah Luwih Bali.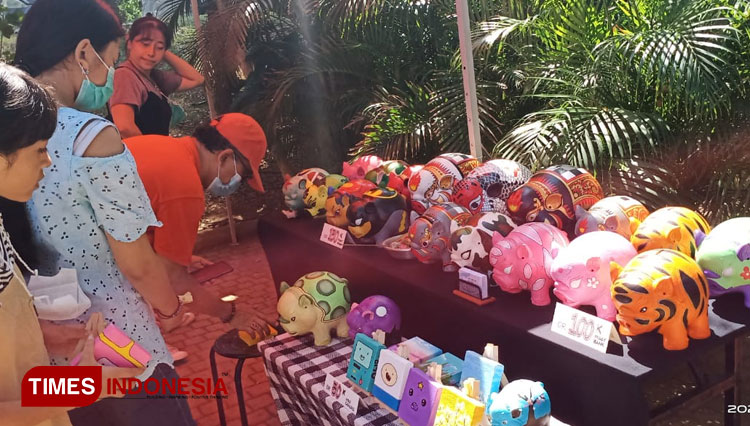 Things you could find at Luwih Yard Festival.
To enjoy the special brunch and fashion show, Rumah Luwih Bali charge each visitor for IDR 150 K/pax. The scrumptious buffet brunch was presented from 11 a.m to 3 p.m local western times.
After all done, the visitor were allowed to spend their time at Rumah Luwih Bali swimming pool or joining zumba sessions. There were also bird school and some live music that accompany your time at this festival.
This one-of-a-kind bazaar concept are in collaboration with Bali Bazaar Community, Agapes Yayasan, Bali Talent Studio, Imoo & Olike, Modena, Hesti Bell Zumba, Salsation, Bali Bird Park and Potensi Berlian.
"Rumah Luwih is committed to keep the guests' safety, health and wellbeing during the event by applying the safety guidelines," General Manager of Rumah Luwih, Agus Suananda, CHA said.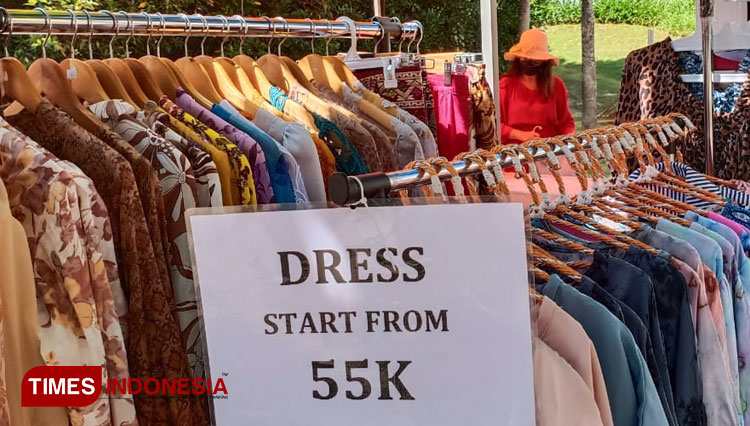 Some clothes with exotic batik pattern for a very affordable price at Luwih Yard Festival.
He further added that this one of a kind bazaar concept is created to support the local economy, especially the community and small
medium enterprises in Gianyar and surrounding area.
Rumah Luwih Beach Resort has officially received the CHSE ( Cleanliness, Health, Safety and Environment) certification from the Ministry of Tourism and Creative Economy. This was to ensure the safety of all the staff and customers and make them even more comfortable to spend their time at this resort.
Rumah Luwih which is located on the seashore of Lebih Beach in Gianyar area. Its located only 5 minutes drive from Bali Safari & Marine Park, 25
minutes from Sanur and just 30 minutes to the historic & cultural center of famous Ubud.
For more information about Rumah Luwih Bali or some reservations you could visit their official website at www.rumahluwih.com. Or, text them through WhatsApp on +61 81805497766. (*)
---
---
---