English
Visit Museum Mainan Jombang and Dig Your Childhood Memories
Kamis, 10 Juni 2021 - 04:29 | 18.63k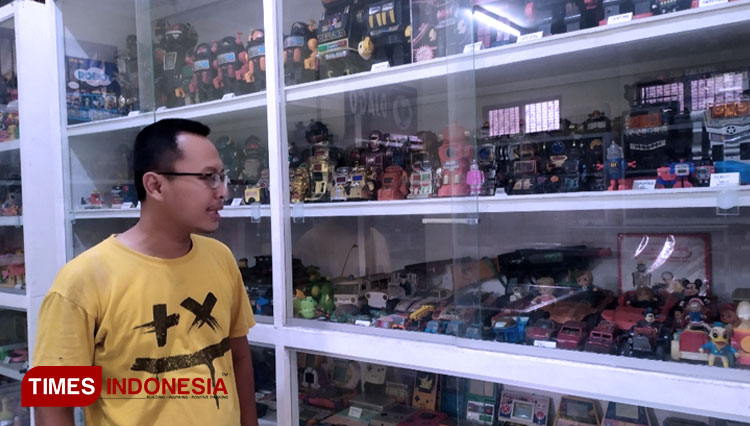 TIMESINDONESIA, JOMBANG – Endra Koestanto, a local community of Miagan, Mojoagung, Jombang, East Java turns his house into toys museum. This museum is well known by Museum Mainan which literally means as toys museum.
Once you get in to Museum Mainan, you will see lots of displays filled with old toys that hardly able to be found in the market except for those collectors. In his house, Endra has thousands of toys collection that he collected since he was just a kid.
"Some of them I got recently by visiting the pawn shop or some flea market in the country. It's been my obsession since I was a kid to collect all these toys," Endra said in his Museum Mainan.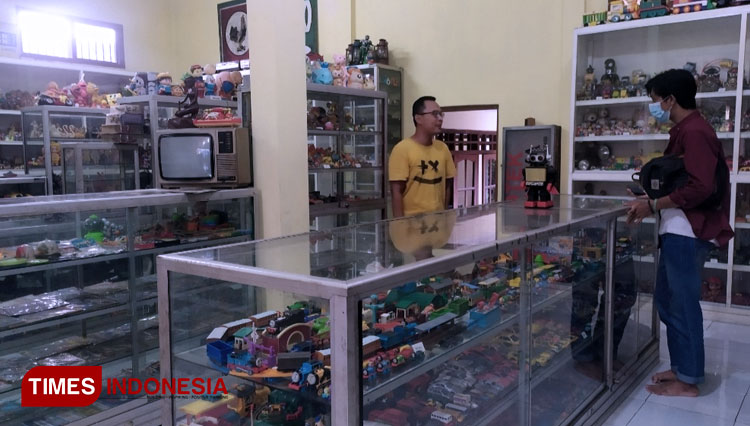 Endra Koestanto, the owner of Museum Mainan showing his collection. (Photo: Rohmadi/TIMES Indonesia)
In Museum Mainan, Endra seems like having the most comprehensive collection from time to time. He has tamiya, crush gear, superman, avengers, console games all line up according yo their year of production.
Endra builds Museum Mainan starting from 2018. "It's a must thing to do to visit a Pawan shop or local flea market when I happen to go for vacation. I don't wanna go home in an empty hand," Endra added.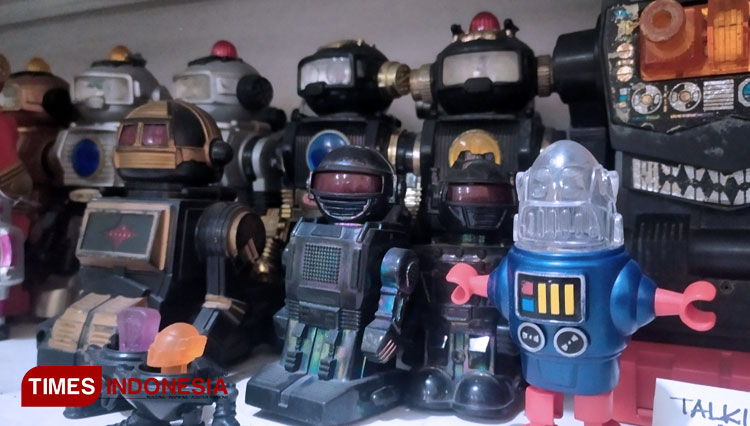 Endra's collection from 60's. (Photo: Rohmadi/TIMES Indonesia)
Endra has spend millions rupiah to invest on his collection. His oldest collection in Museum Mainan was those toys from 1960's. For maintenance Endra only dust them once in a while. He also changes some of the broken spare parts she it could run well.
"It's not just merely a hobby, but a way to conserve those antique toys. "It teach us to respect all these toys, that long ago, these toys had been with ud before all those gadget came," Endra, the owner of Museum Mainan, Jombang said. (*)
---
---
---