English
Senior Islamic School Teachers! UIN Malang has Scholarship for Graduate Program for You
Kamis, 10 Juni 2021 - 03:37 | 17.35k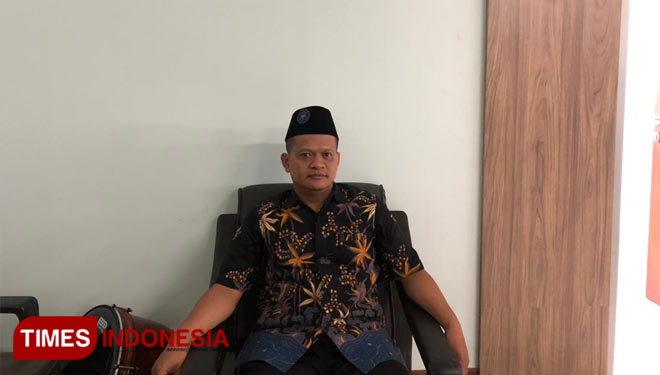 TIMESINDONESIA, MALANG – Universitas Islam Negeri Maulana Malik Ibrahim Malang or UIN Maliki Malang, or also well known as UIN Malang opens a scholarship program for those senior Islamic teachers who would like to go further and take graduate degree at their university.
This scholarship program were only pointed to those who would like to take Magister Program for Islamic Studies major. There are only 20 seats provided by the university.
"This program were established tp give a chance for those senior Islamic teacher or those senior Islamic boarding school to get a better education and raise their teaching techniques and quality," Imam Ahmad, MAg, the Chief of Administration Affairs of UIN Malang said.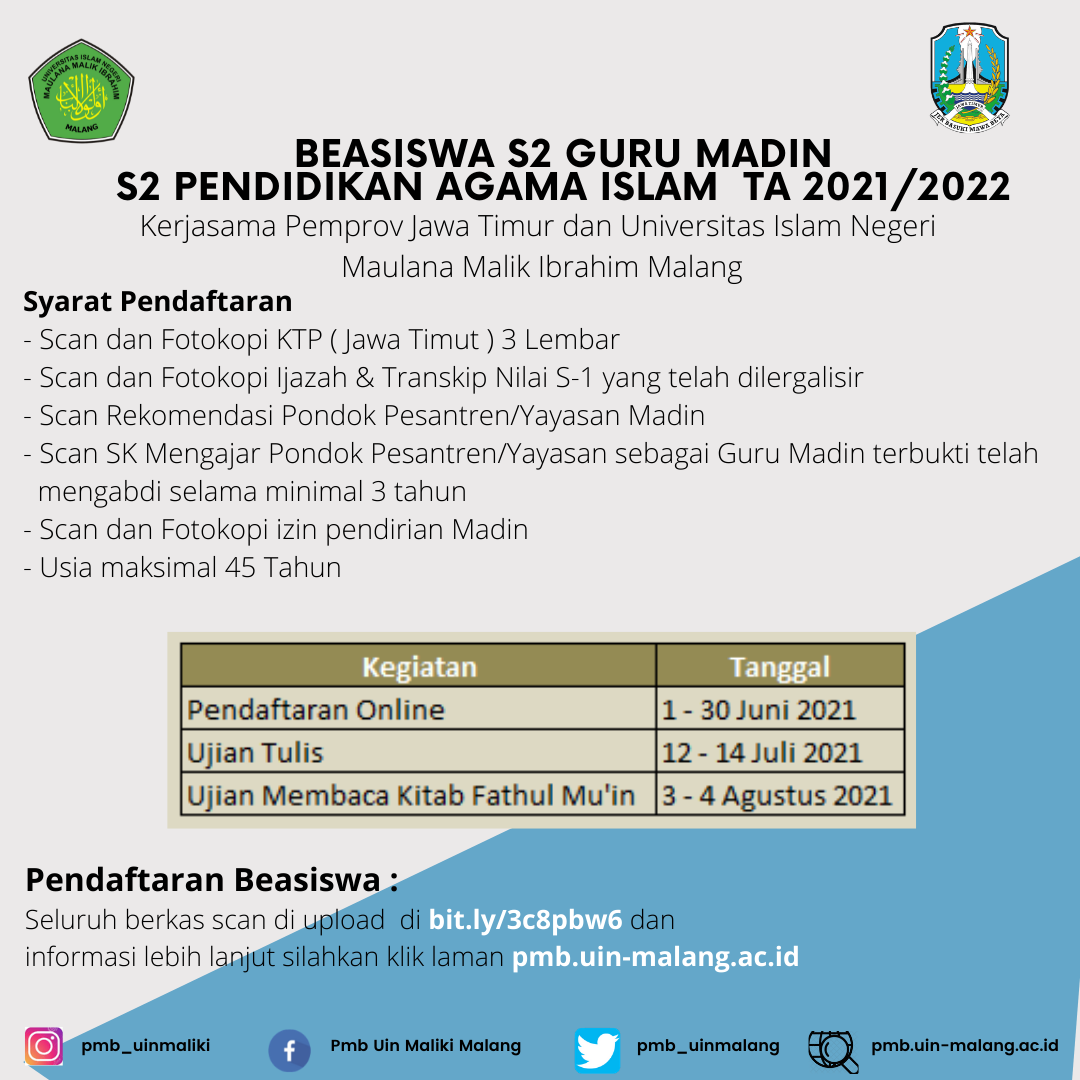 The registration has been opened since June 1 20201 and will be ended by June 30, 2021. The test will be held by 12-14 July 2021. And for this, you need to be able to read and understand the Fathul Mu'in book. And the test for this book will be held on August 3-4, 2021.
This program has been held for last three years. Usually could do the registration at http://pmb.uin-malang.ac.id. You will need to attach your East Java ID, and your graduation certificate for bachelor program that has been certified.
And last but jot least, you have to had a recommendation letter from your school. You must at least has taught at the school for 3 years consecutively. The legal document that shows the first time when your school was built and you must be under 45 year old.
"We have seen their quality. They are a good educators, brilliant 2people but they don't have enough certification. And this scholarship program at UIN Malang is meant for it," Imam Ahmad ended. (*)
---
---
| | |
| --- | --- |
| Publisher | : Sofyan Saqi Futaki |
---