English
Pitch Your Tent at Glodakan Hill Tuban and Enjoy the Exotic Scenery
Rabu, 09 Juni 2021 - 01:01 | 36.03k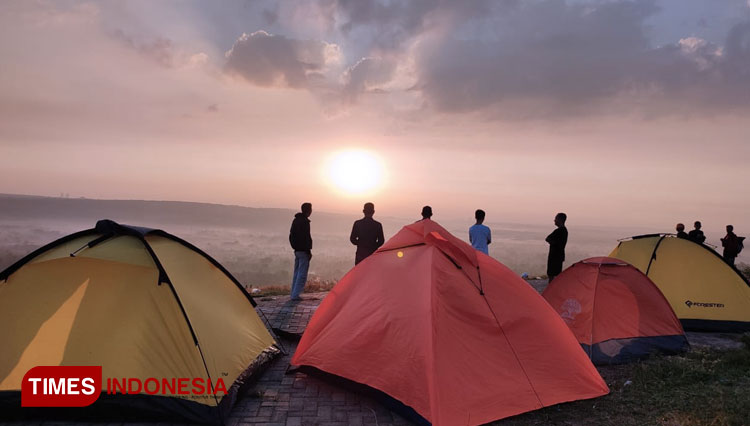 TIMESINDONESIA, JAKARTA – If you happened to stay in Tuban, East Java for business or just visiting your relatives, and is looking for a nice place to spend some night in the wild, Bukit Glodakan or Glodakan Hill could be your best alternative to go.
Located at Trantang, Kerek, Tuban, East Java this hill had ever been used for Paragliding sport competition at the Pekan Olahraga Provinsi (Porprov) Jawa Timur VI 2019 or East Java Sport District Competition 2019.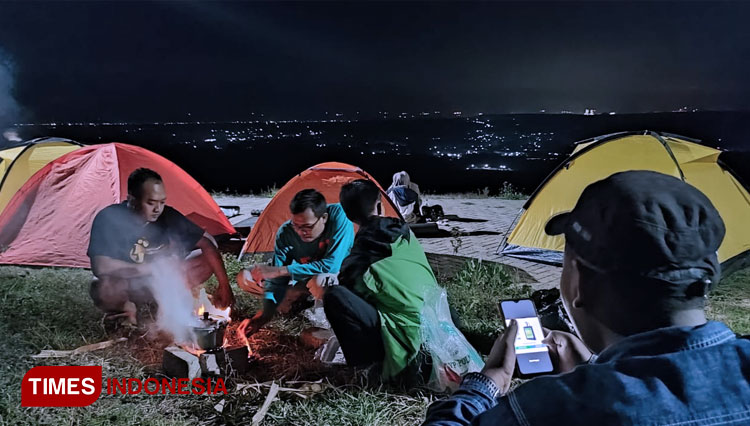 The beauty had made the government choose this place. They flew from 128 mdpl above the sea level. Up until now, there has been lots of paragliders use this for some pleasure or practice their skill.
Glodakan Hill offers the beauty of local scenery. You could also have some nice experiencing by pitching your tent and spend your night outdoor. This will be your get away from boredom after a full week working with all the same tasks.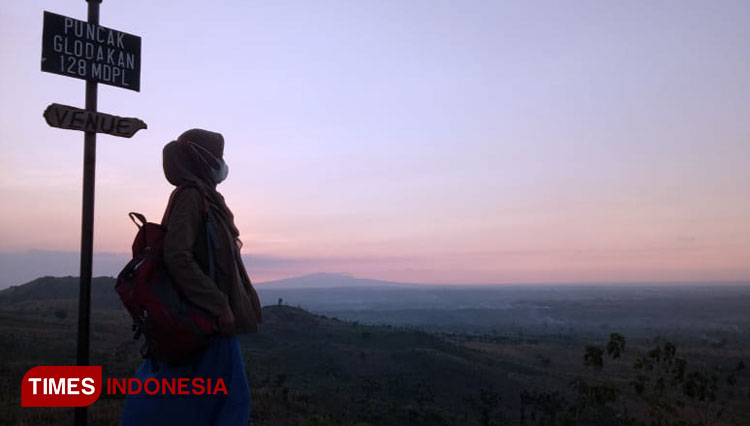 By spending more time staying at Glodakan Hill you will be mesmerized with the beauty of local scenery especially those glimmering stars at night. You will be pampered with the beauty of sunrise and sunset which you could both enjoy from the hill.
Sadly, there has been few people knowing about this picturesque place. Most of them are hikers or those who loves some outdoor activity. In fact, this place is very suitable for everyone, either for family, groups, or individual.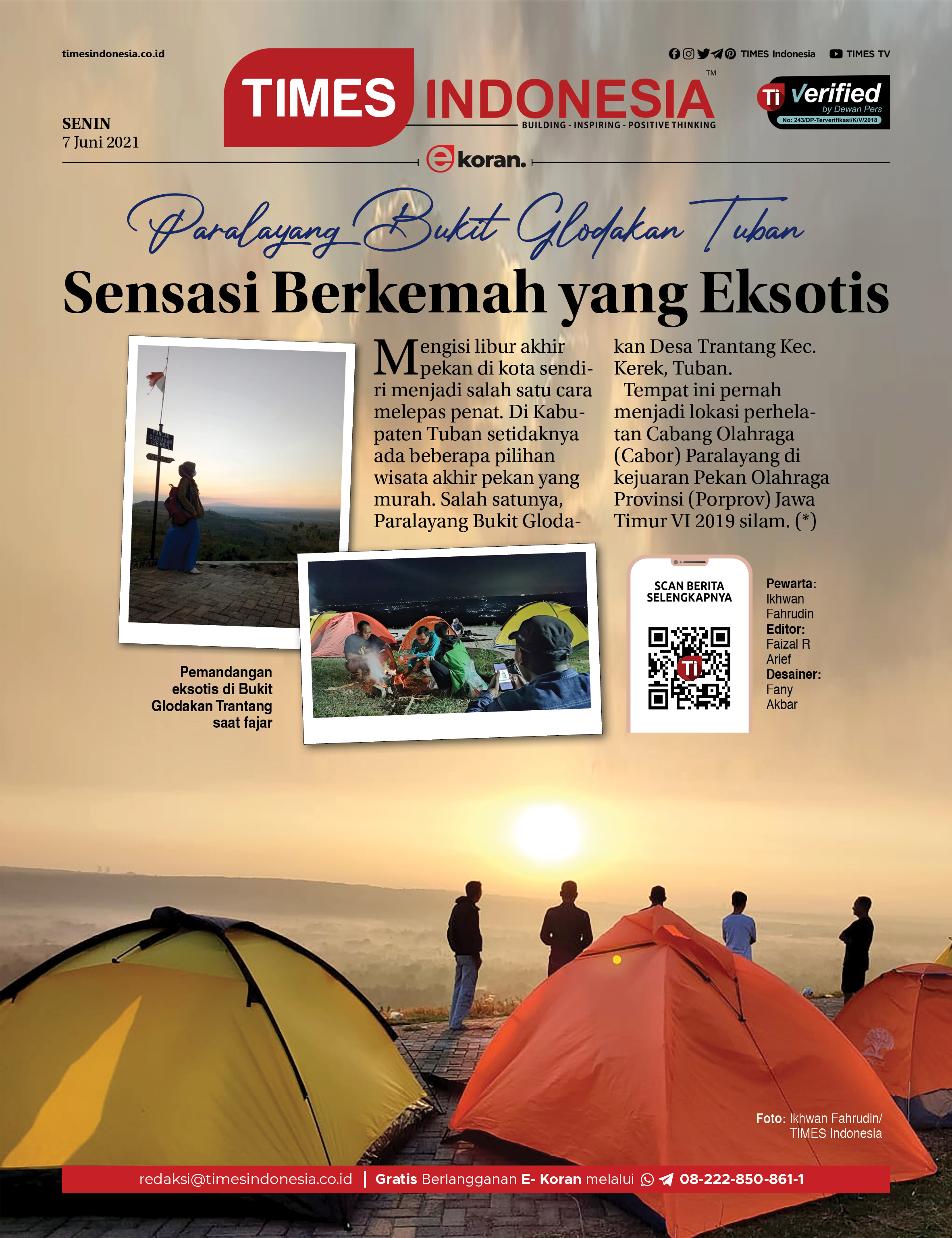 Glodakan Hill is 50 minutes away from the city centre. You could park your car down under the hill if you willing to stay at night. Make sure you are all set with all those camping equipments for cooking for you won't find any food shop around.
"It's our first time to be here. And it leaves a deep impression for us. It's accessible and close to the city. Plus we could enjoy seeing those Paragliding athletes flew upon the hill," Masruhin, one of the guy who spend their night at Glodakan Hill, Tuban said. (*)

---
---
| | |
| --- | --- |
| Publisher | : Lucky Setyo Hendrawan |
---